Sudan's military chief has ordered the freezing of all bank accounts belonging to a rival paramilitary force – the latest step in a fight for control of the resource-rich nation.
The two sides have battled for weeks across Sudan, pushing the troubled country to the brink of all-out war.
The decree, issued on Sunday by general Abdel Fattah Burhan, will target the official accounts of the Rapid Support Forces in Sudanese banks, as well as the accounts of all companies belonging to the group, the state news agency Suna reported.
It remains unclear what immediate effect the freezing would have on the RSF and how the general's orders are to be enforced.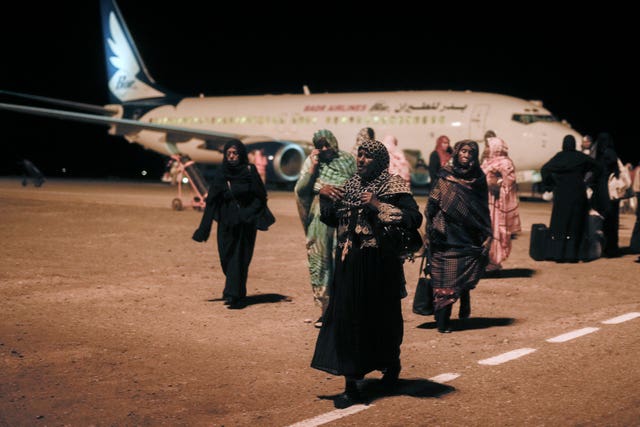 Mr Burhan on Sunday replaced Sudan's Central Bank governor. On Monday, he removed the country's police chief and sacked two ambassadors at the foreign ministry. Mr Burhan did not elaborate on his moves.
Since mid-April, the Sudanese army, led by Mr Burhan, and the RSF, commanded by Mohamed Hamdan Dagalo, have been locked in a power struggle that has forced tens of thousands to flee to neighbouring countries.
Chaos has taken over much of the country since the conflict broke out. The capital, Khartoum, has been reduced to an urban battlefield and the western Darfur region is rocked by deadly tribal clashes.
The violence has also killed more than 600 people, including many civilians, according to the World Health Organisation.