What is it?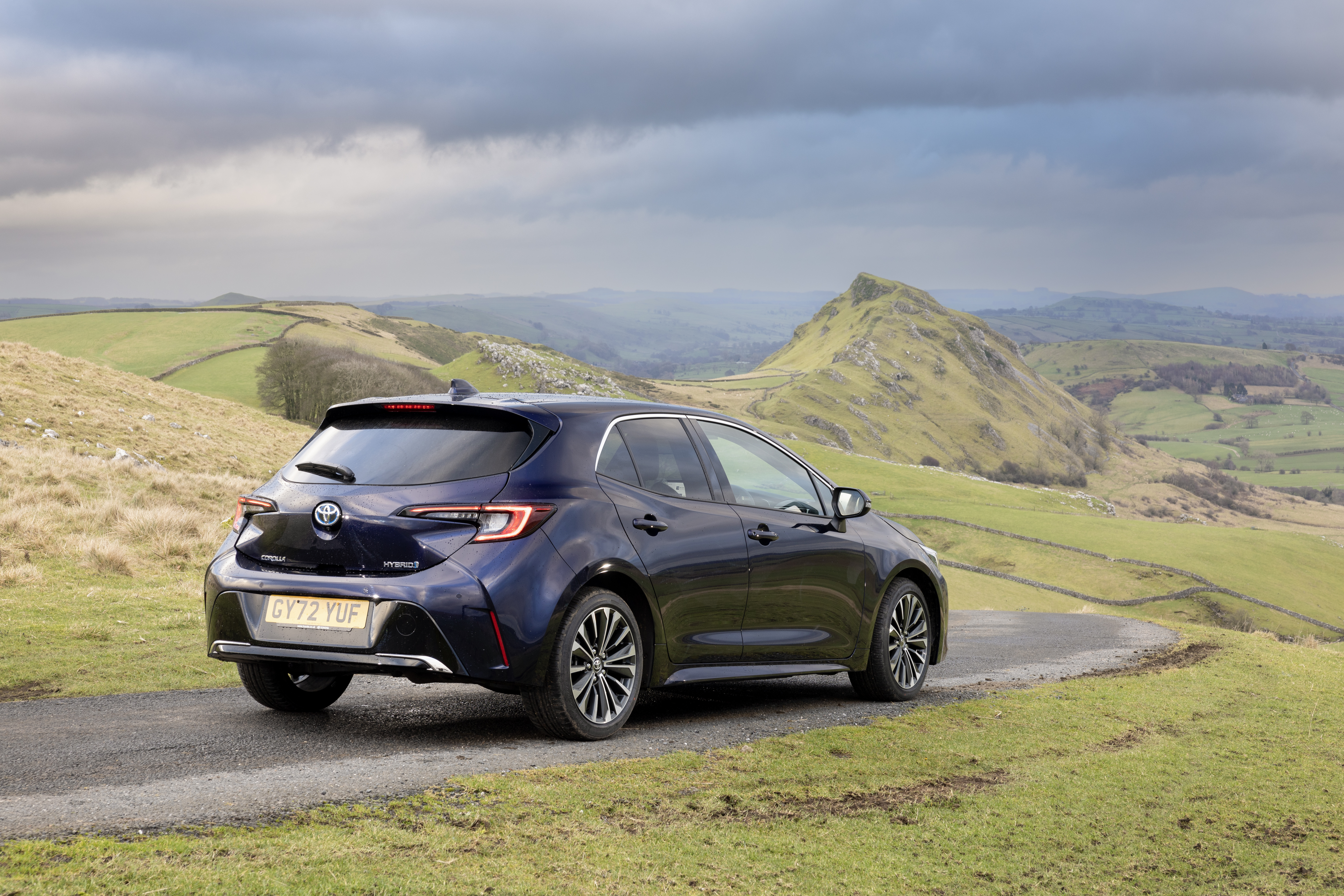 The family hatchback segment isn't quite what it was, but Toyota is adamant about the Corolla's relevance, and that's why it's back with a series of updates to the 12th-generation car, which has been around since 2018. But can the latest Corolla compete with the best in this competitive class?
What's new?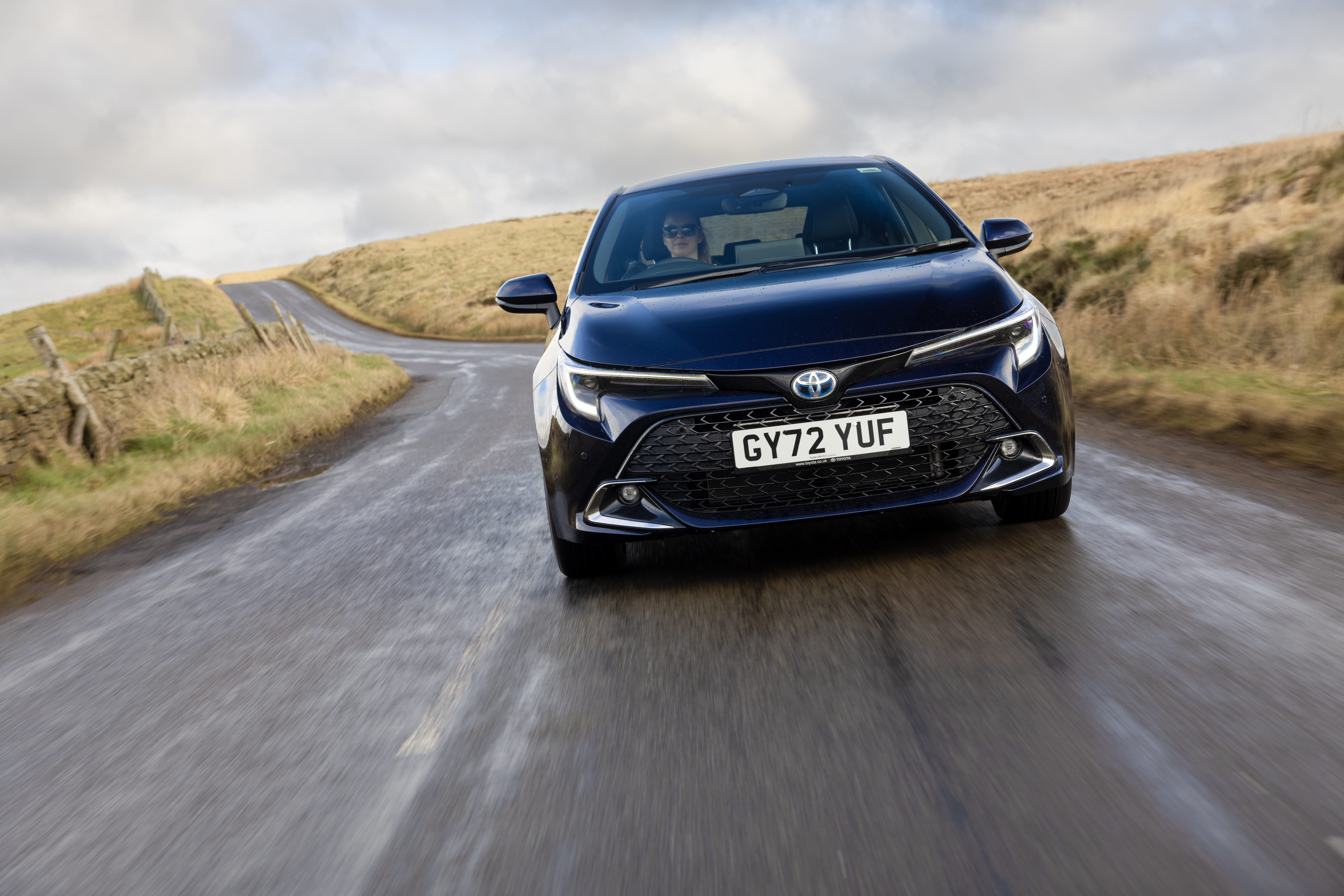 Instead, it's what's under the surface that represents the main changes. Like before, the Corolla is only sold with hybrid powertrains, but they've been made lighter and tweaked to improve both performance and efficiency. There's a new 12.3-inch digital dial display for the first time too, while the touchscreen is both larger and runs on new software.
What's under the bonnet?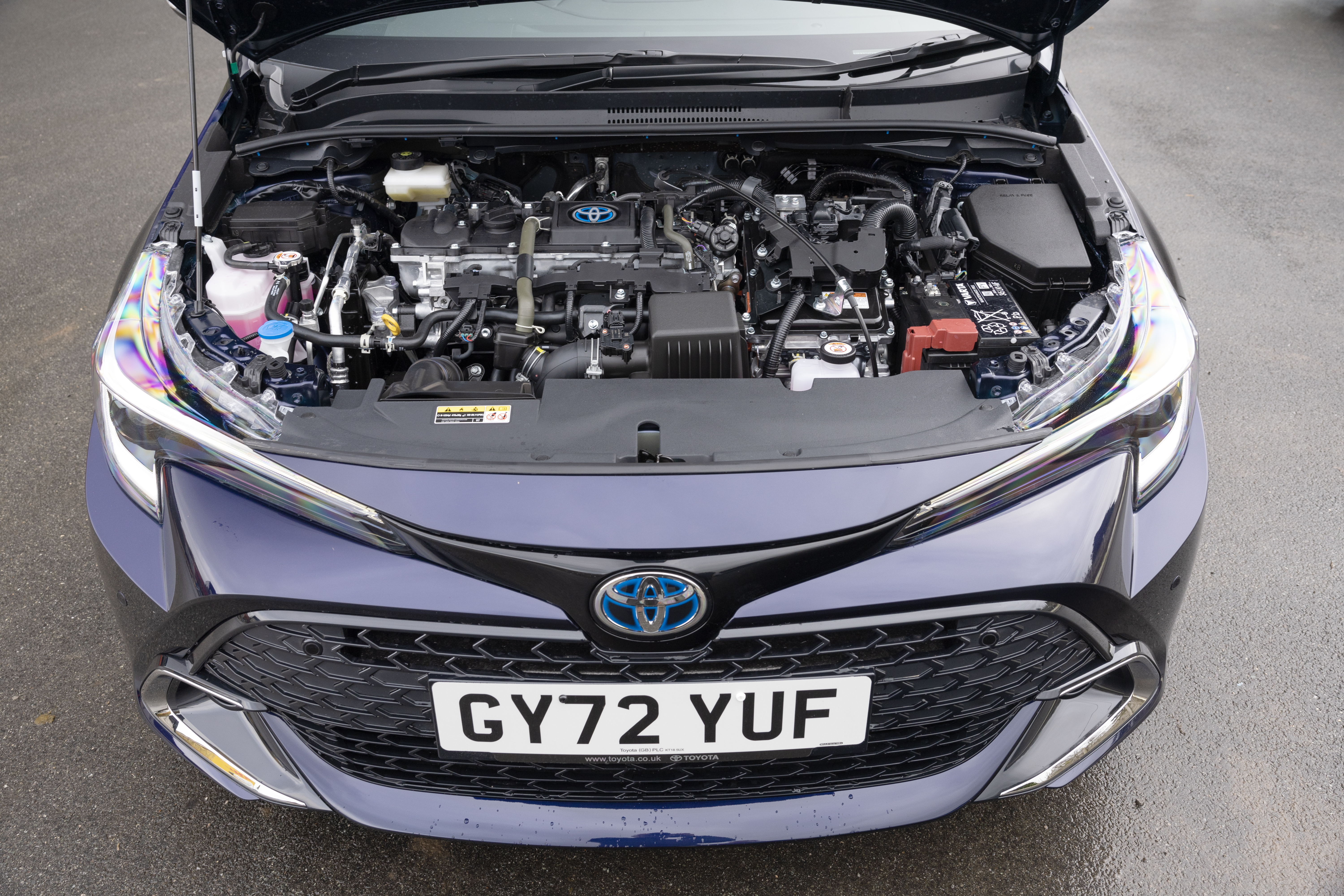 Our focus here is the 1.8-litre setup, which delivers its power to the front wheels with a CVT automatic gearbox. Accelerating from 0-60mph takes 8.9 seconds – a significant 1.8 seconds less than its predecessor – with the Corolla able to go on to a top speed of 112mph.
Efficiency has improved too, with the Corolla able to return 61.4mpg in our Design-grade test car, with 104g/km CO2 emissions. We saw an easy 55mpg on our mixed test route.
What's it like to drive?
It's impressive elsewhere on the Corolla too. There's plenty of adjustability behind the wheel to get into the right position, while Toyota has managed a great balance of comfort and enjoyment behind the wheel. It's perhaps not as engaging as a Honda Civic – the class-leader in the family hatchback class – but it's close. The excellent array of driver assistance technology impresses too, and we particularly appreciate that the button to turn the lane keep assist off is handily placed on the steering wheel, rather than buried within a distracting sub-menu.
How does it look?
When the latest generation Corolla arrived in 2018, its design was particularly bold and stylish, especially in a class with some rather straight-laced choices like the Hyundai i30 and Volkswagen Golf. We can't blame Toyota too much for being very light with the updates, though a touch more adventure wouldn't have gone amiss.
Some of the few changes include new multi-LED headlights with a new signature, along with a redesigned grille and the usual refreshed choice of colours and alloy wheels. A GR Sport model also exists for those wanting a sportier look.
What's it like inside?
In terms of space, the Corolla is well-placed as a family hatchback. The boot measures a useful 361 litres, though it's noticeably smaller in the 2.0-litre model because of its larger battery beneath the boot floor. Rear space is quite average for the class, however, and taller passengers will struggle for legroom in the back. A Honda Civic and Seat Leon offer more room in this respect.
What's the spec like?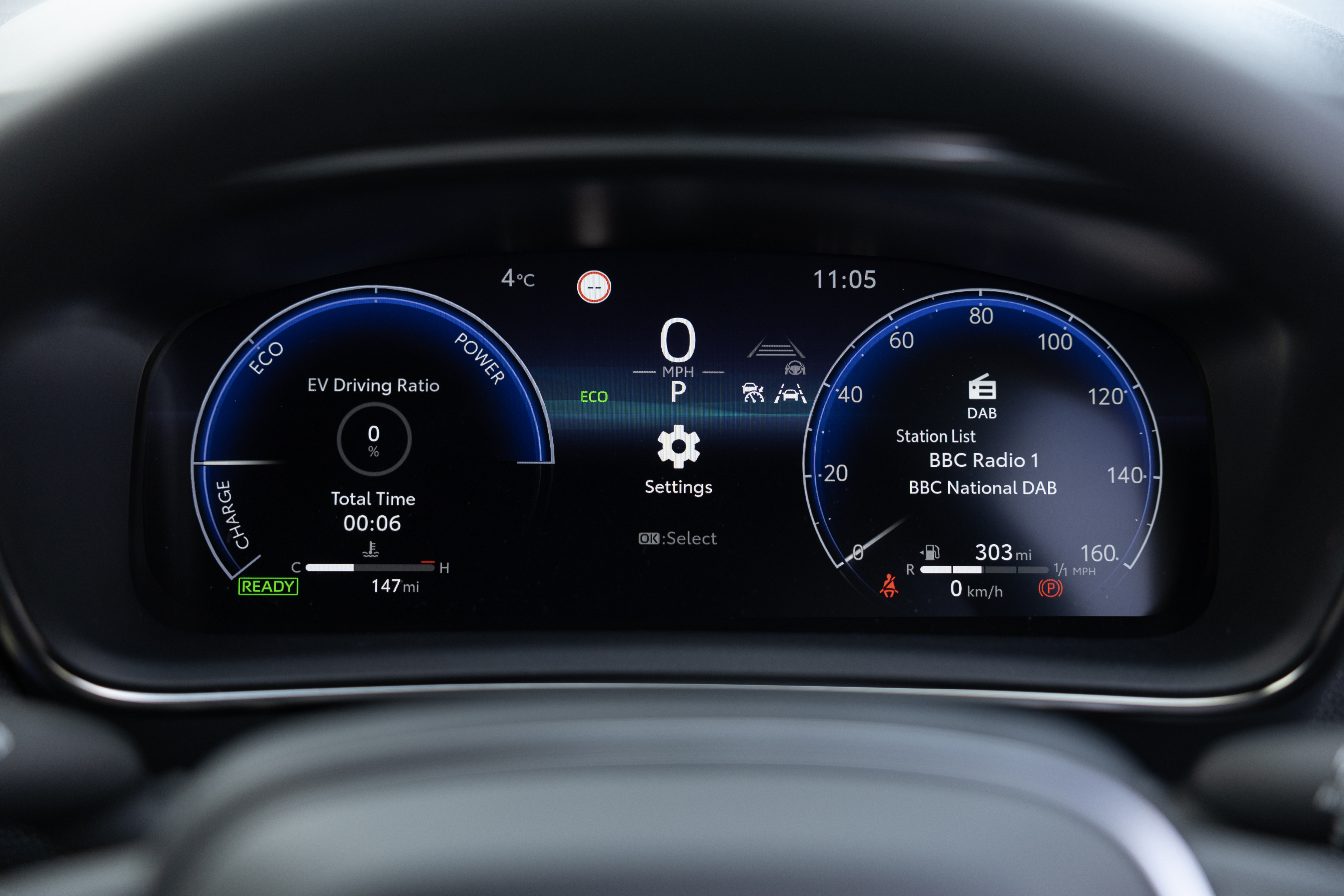 Prices for the Corolla have increased by around 10 per cent as part of this update, with it now starting from £30,210, or £31,955 for the 2.0-litre hybrid version. It's quite a lot of money for a family hatchback, though it does undercut the Honda Civic by a few thousand pounds.
Verdict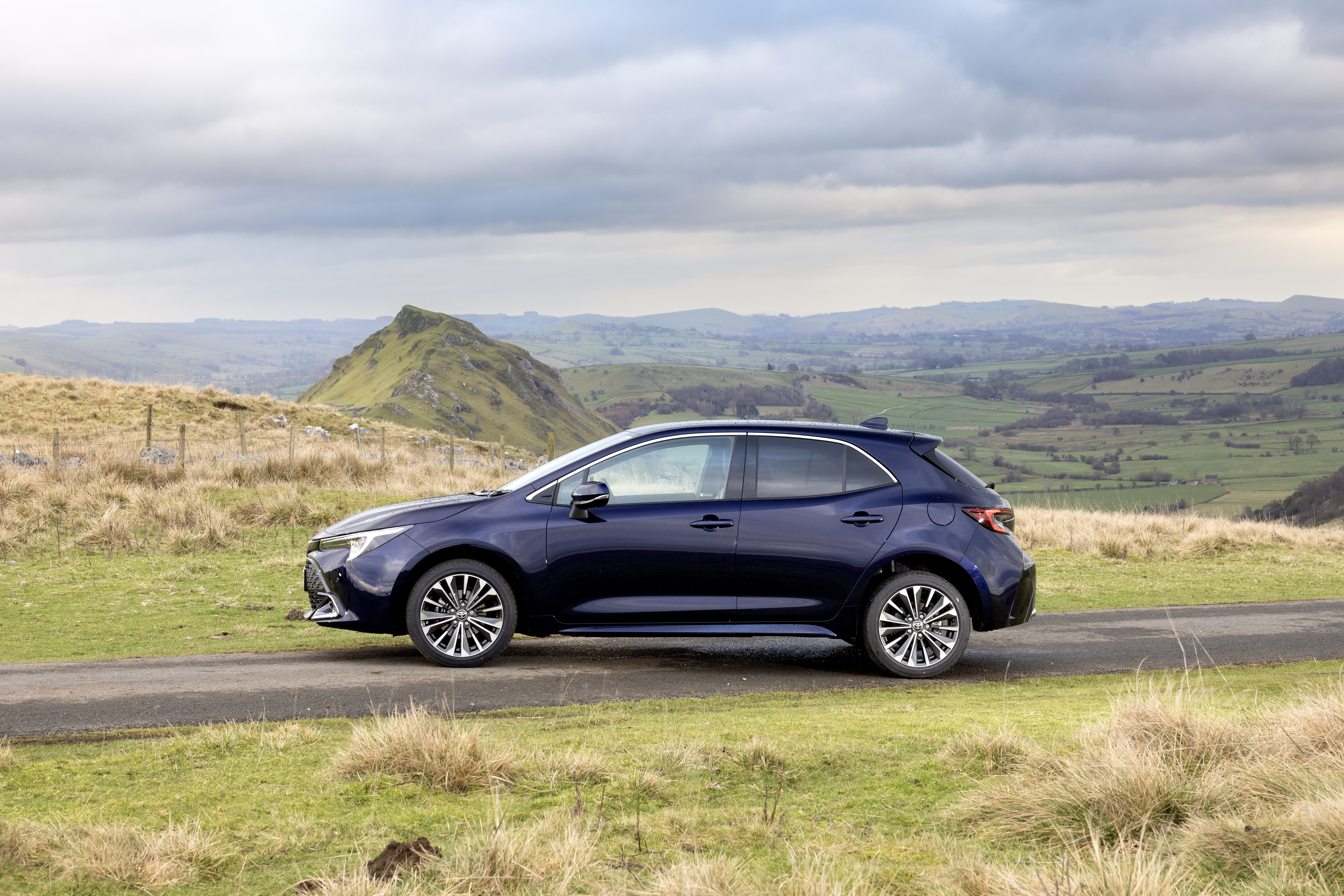 With its improved hybrid powertrains, it's much brisker and more pleasant to drive than the previous car, while the plusher interior and greater in-car technology bring the Corolla right up to scratch, and put it among one of the best cars in this segment.