A UK-built hydrogen-electric truck has driven for 350 miles on a single tank, despite wintry conditions hampering efforts.
Tilbury-based Tevva is currently in the process of developing a 7.5-tonne battery electric vehicle but has also been putting a hydrogen-electric version through its paces during some cold weather testing recently.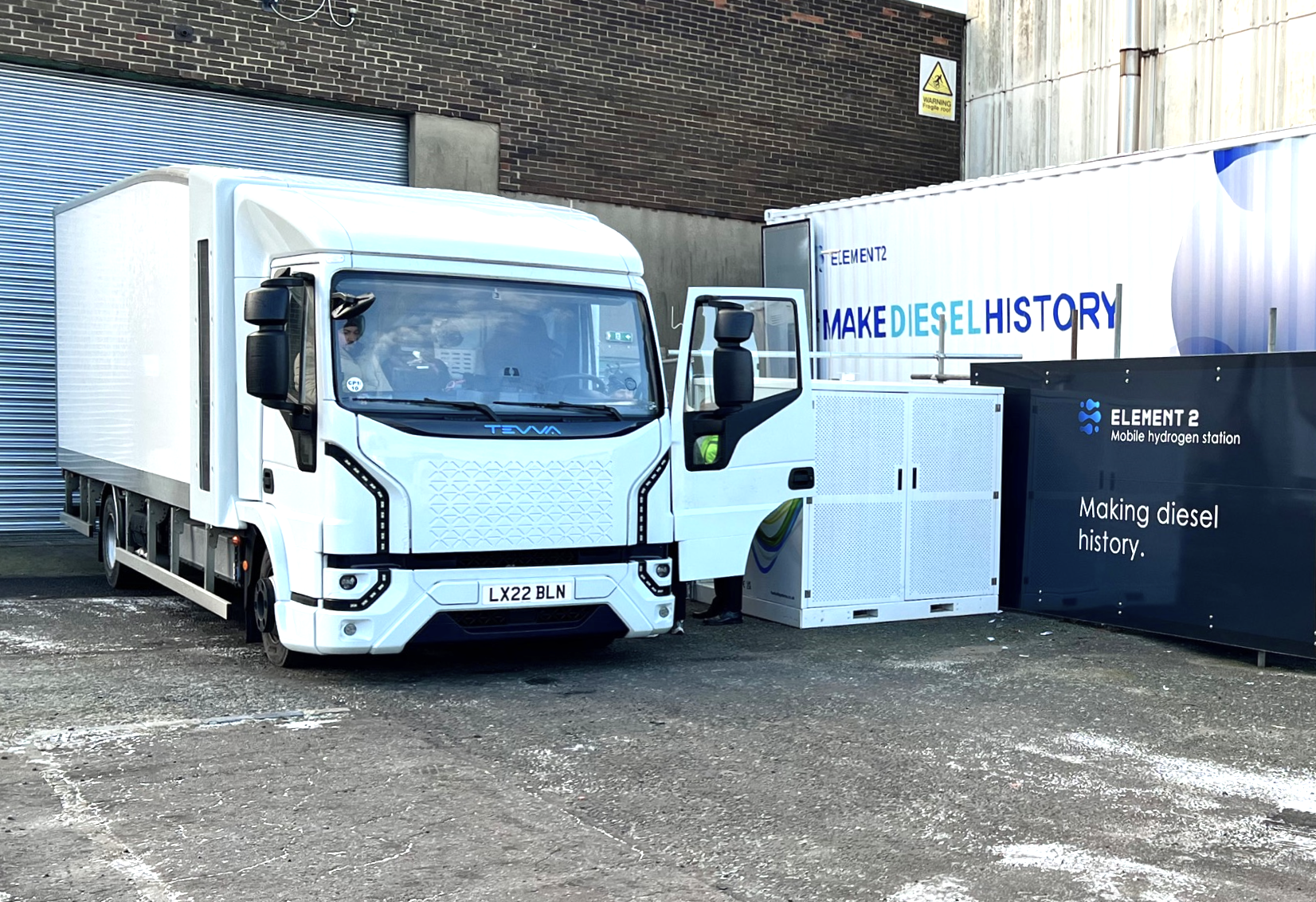 Charlie Cordell, lead Engineer, Tevva Rex, said: "It was an amazing trip and we were so pleased the truck covered so many miles on the return leg, without the need to stop for a charge.
"The trip was a terrific demonstration of the range you can achieve in a truck that uses a blended system of electric and hydrogen. The freezing conditions were extremely challenging, but helpful too, in allowing us to gather important data about vehicle performance, meaning we could make tweaks here and there and tailor its development."
The trucks were put through chilly conditions during the test, with temperatures barely climbing above freezing for the majority of the trip. Engineers stopped to refuel at Element 2 in Teeside as well as a site in the Midlands to top up. Only slightly longer than a petrol or diesel vehicle, the truck takes as little as 10 minutes to fully fill with hydrogen.