What is it?
The Triumph Tiger has quickly become one of the go-to models in the adventure bike category. Both 900 and 1200 models are large and well-positioned for long days in the saddle but do come accompanied by a certain degree of intimidation – particularly for newer riders – because of their size.
So what if you want a little bit of the Tiger experience but on a smaller, more user-friendly scale? That's where this bike comes in – the Tiger Sport 660. Utilising the same engine as the Trident but fitted into a go-anywhere design, it could be a great option for cross-country journeys and commutes alike. We've been finding out what it's like to ride.
What's new?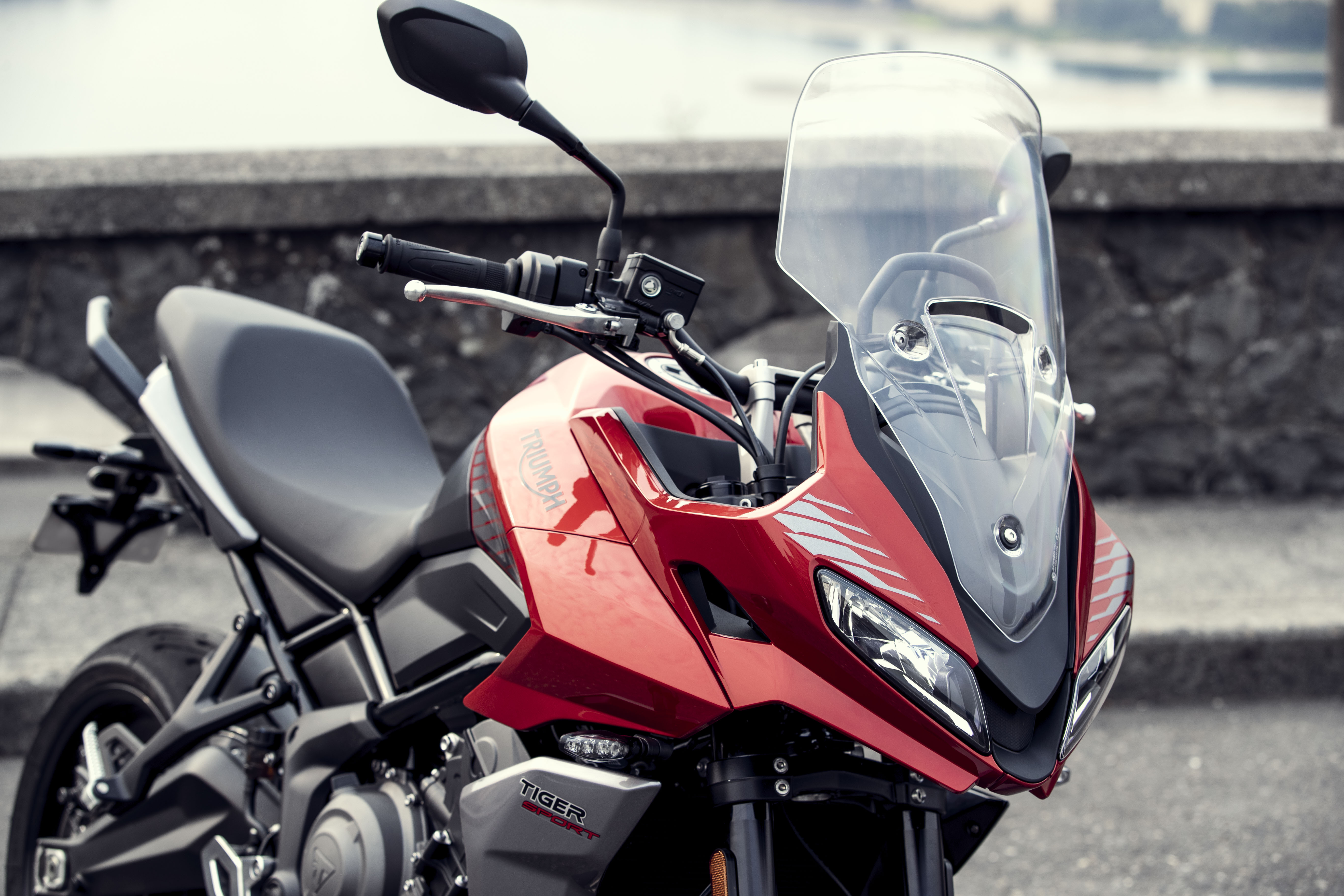 As part of the Tiger range, the 660 Sport has that upright, confidence-inspiring seat positioning and a good degree of protection from wind blast courtesy of a compact screen and decent fairings. As the name suggests, it's got a sportier flavour than many of the other models in the Tiger range, with an aim to provide nimble, exciting handling.
It's also available with a variety of adventure-ready accessories to help with transporting your kit, such as a two-helmet top box, while cleverly integrated mounts mean you can easily fit panniers too.
What's it powered by?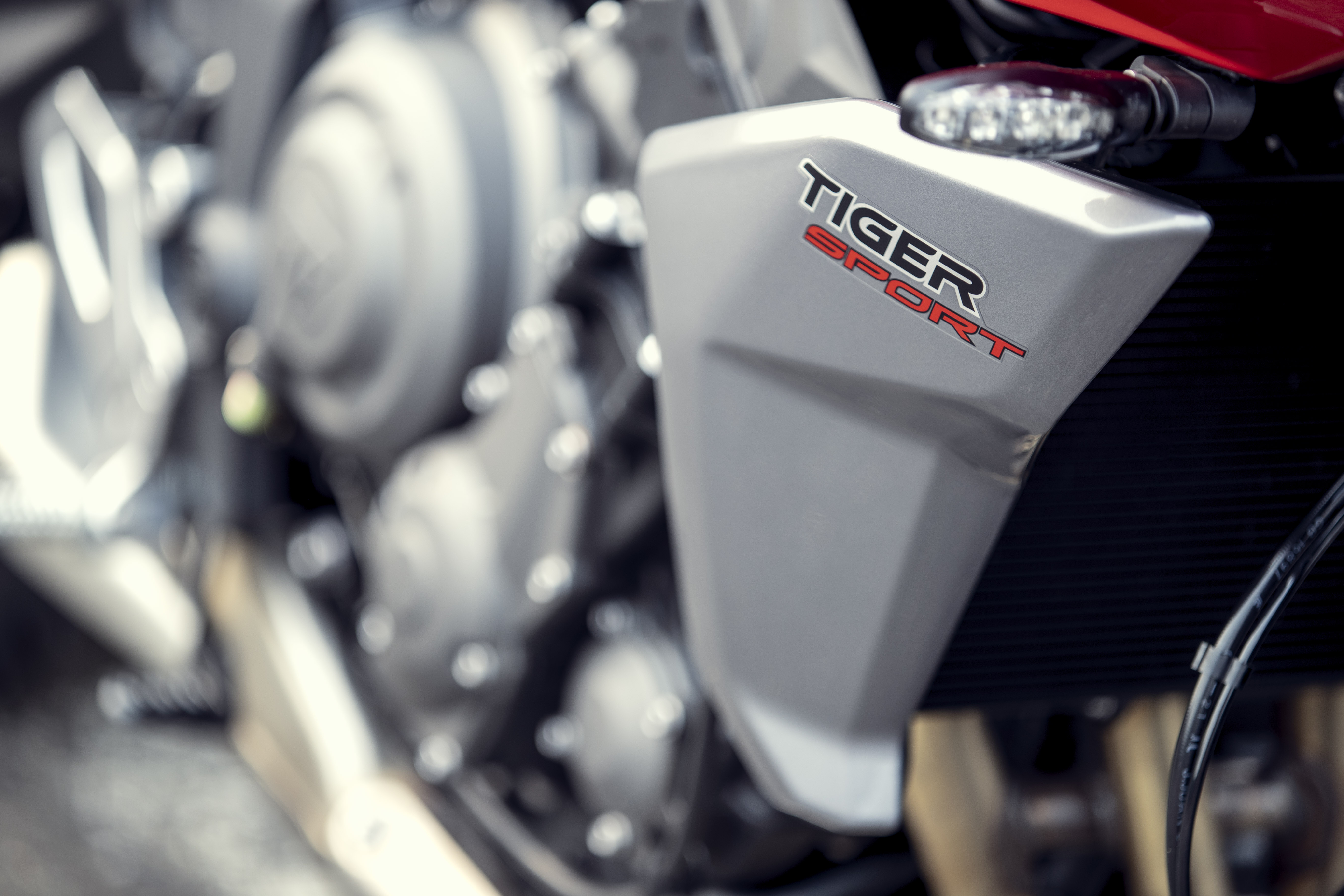 The Tiger Sport 660 uses the same 660cc triple engine that you'll find in the sportier Trident, delivering 80bhp peak power at 10,250rpm and 64Nm of peak torque that you'll get at 6,250rpm. It's got a clever engine management system, too, alongside a ride-by-wire throttle and a six-speed manual gearbox.
It's been tested and rated to the latest Euro 5 emissions regulations, too, while Triumph says that you should be able to see up to around 62mpg combined, so fuel costs should be relatively low. Plus, it's accompanied by a 10,000-mile or 12-month service interval.
What's it like to ride?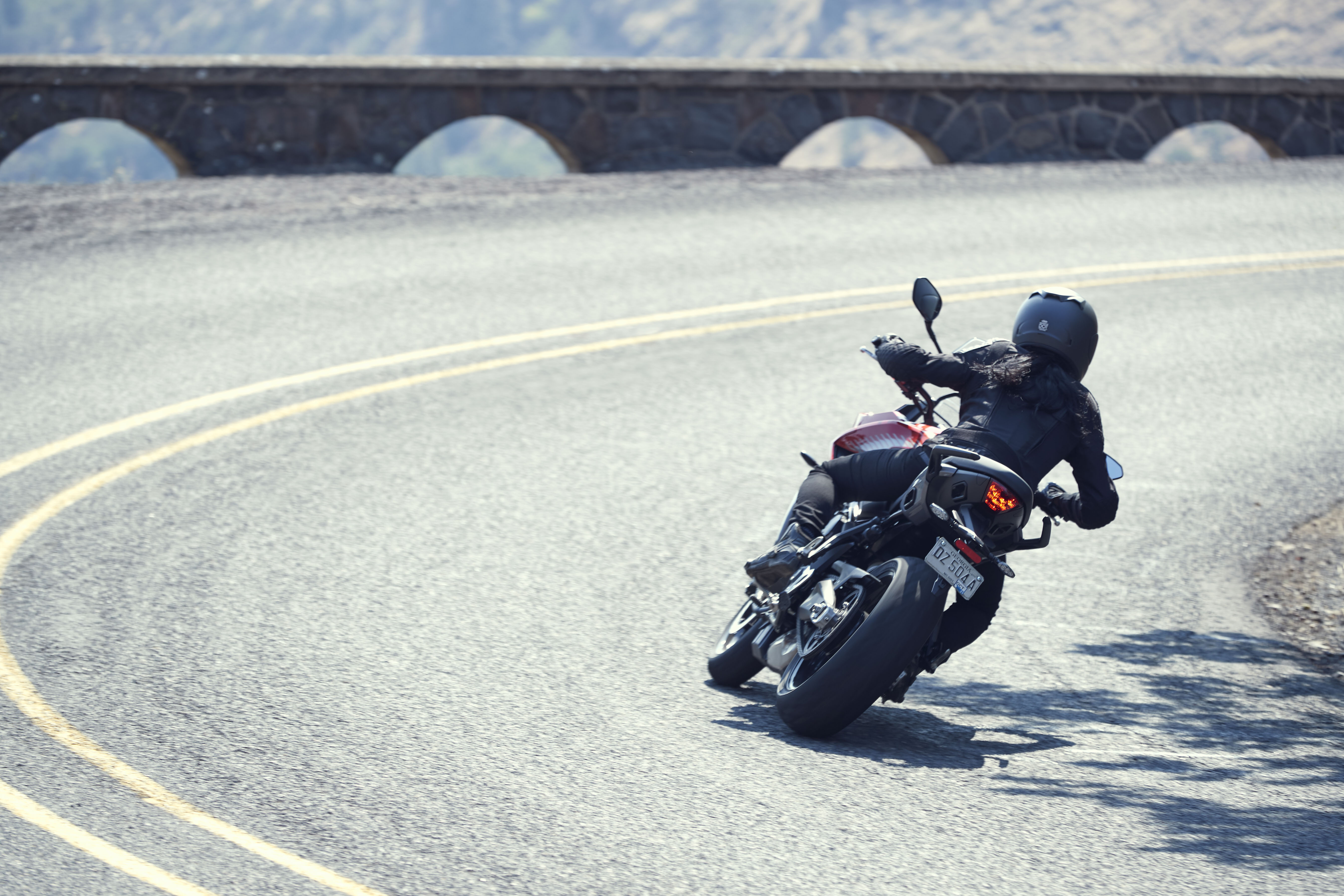 Despite being quite high up, a narrow tank and a relatively slim seat mean it's not tricky to get on and off the Tiger Sport. In fact, it's one of the more approachable adventure bikes of its type. The front screen can easily be adjusted, too, so you can raise it should you know you've got some motorway miles in store.
On the move, the triple engine has more than enough punch for most occasions and feels happy to rev out. The six-speed gearbox has a really nice action, too, and finding the right gear at any given moment isn't tricky or vague. As with other Triumph models we've tested, the indicator selector isn't the most positive and you do sometimes have to double-check that you've activated it – it'd be nice if it clicked more reassuringly into place. They do self-cancel, however.
How does it look?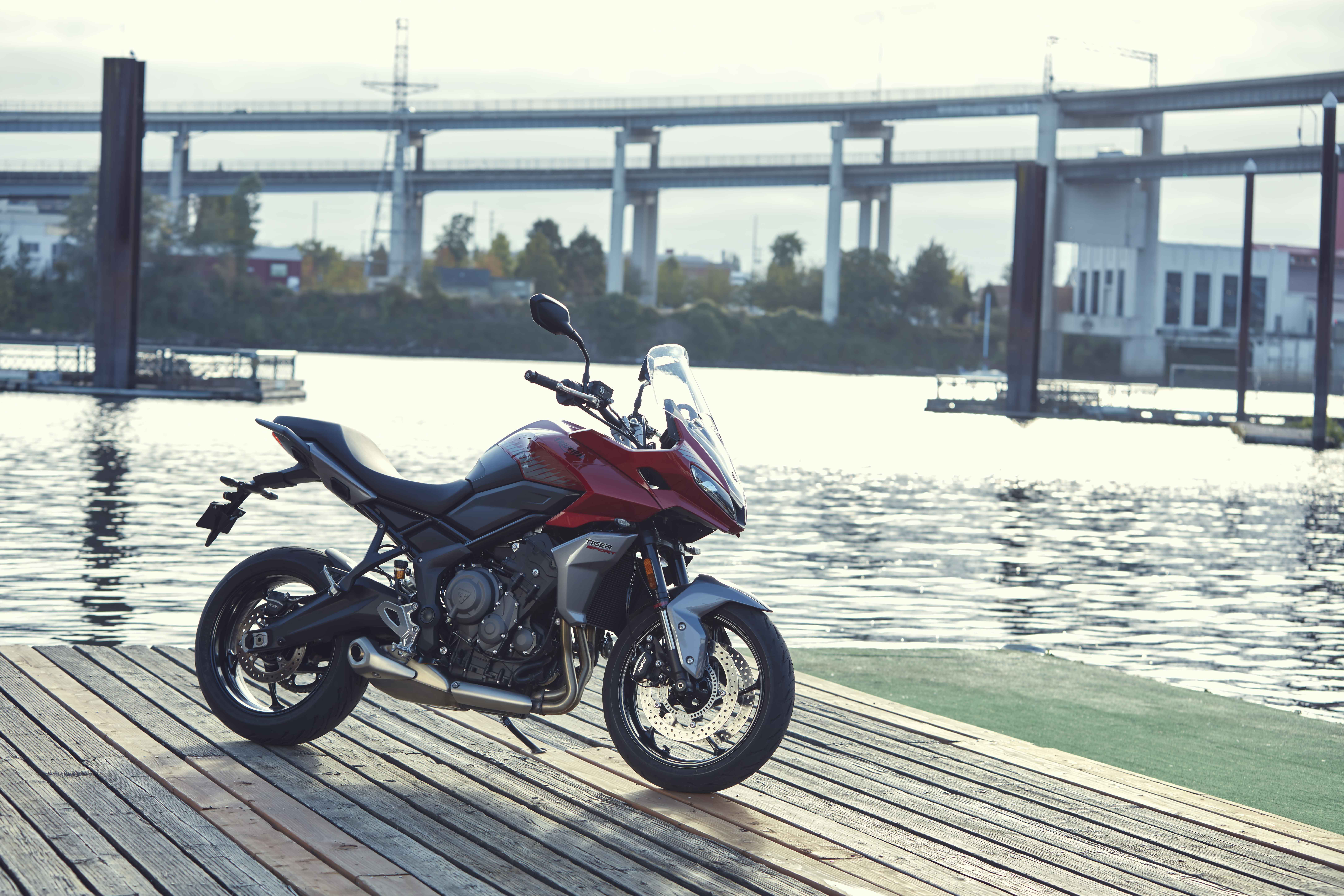 The Tiger Sport 660 is a smart-looking thing, to our eyes at least. 'Our' test bike came finished in a blue shade which stood out from the crowd, too, and was a refreshing change on the usual greys and blacks that usually dominate this area of the market. The headlights – which incorporate LED technology – are quite distinctive, too, and you get LEDs at the rear as well.
Again, not being overly large means it's an approachable bike, but the sharp 'nose' and heavily tapered rear end do mean that it's not got 'small bike' design, either.
What's the spec like?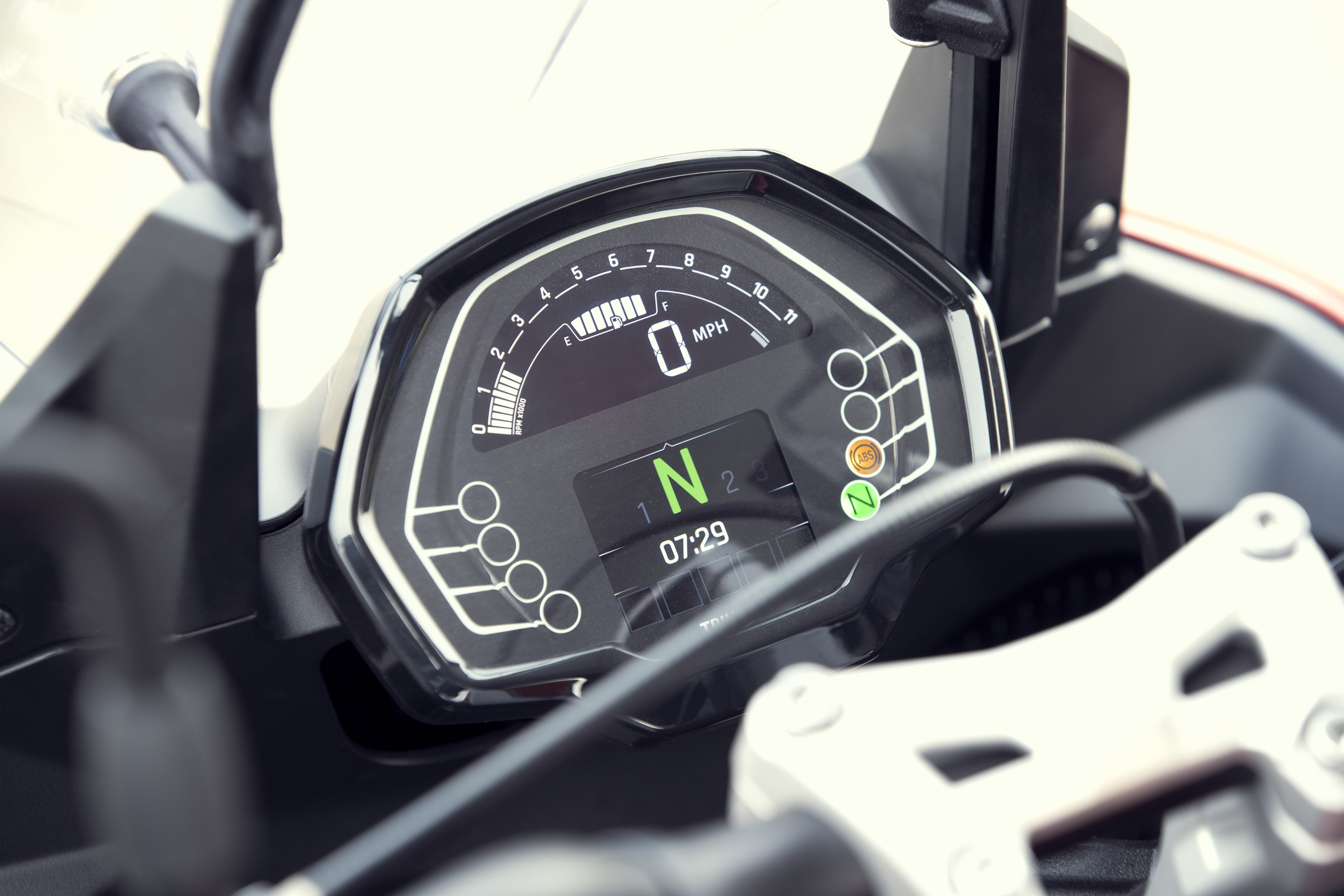 Priced at £8,495, the Tiger Sport 660 does include plenty of on-board equipment for the money. All versions get a clear TFT screen, for example, which gives you all key information in one easy-to-read area. Plus, with the My Triumph connectivity system, you can control various aspects such as navigation or phone and music functions through the screen via the controls on the handlebars.
As we've mentioned, there are plenty of accessories available to allow you to tweak the Tiger Sport 660 to the type of riding you're doing with highlights including an up and down quickshifter, heated grips or an under-seat USB charger.
Verdict
Triumph's Tiger Sport 660 feels like a light and nimble gateway into adventure motorcycles. For newer riders there's no need to feel intimidated by it, but more seasoned people can still find plenty of fun through the Tiger's plentiful performance and agile handling. It's still very docile and easy to live with at motorway speeds, too.
It shouldn't cost a lot to keep running either, so there appear to be very few drawbacks. Throw in some clever technology and you've got a package which feels hard to beat.