Cupra has unveiled its long-awaited Tavascan SUV as a new electric SUV that will serve as its flagship model.
First shown in concept form almost four years ago at the 2019 Frankfurt Motor Show, the model carries over many styling cues, including the bold LED rear lighting and coupe-styled profile.
Described by the firm as a 'major step', it is built around the Volkswagen Group's MEB platform, and follows on from the electric Born. Its bold styling language, including a three-triangle signature and patterned grille, will also be used on future electric models from the firm.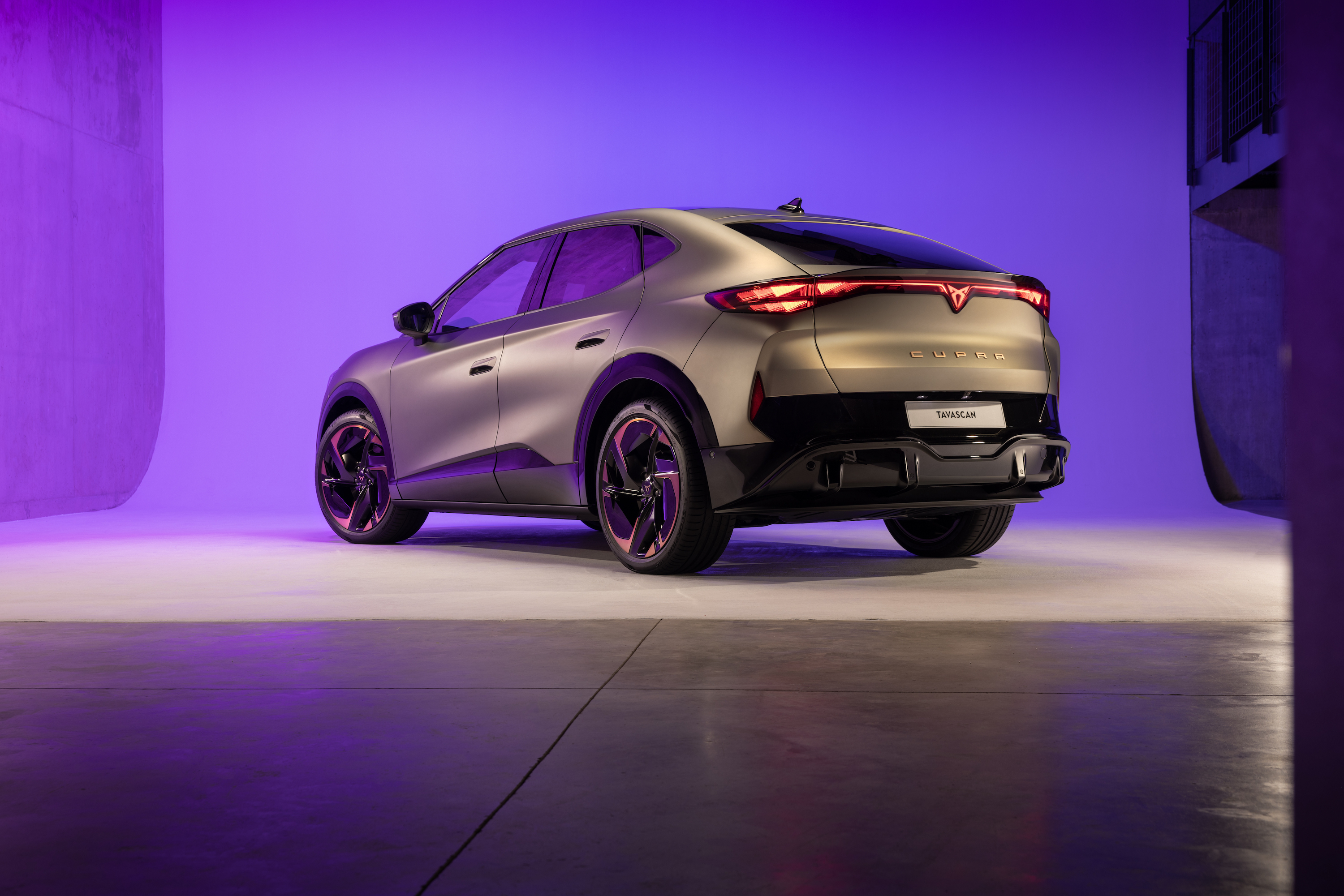 Various powertrains will be available on the Tavascan, including both rear- and four-wheel-drive models. At the top of the range will sit the 'VZ', which gets twin electric motors developing 335bhp, it will arrive as the most powerful EV sitting on the MEB platform to date. Cupra claims 0-60mph can be achieved in 5.4 seconds.
A single-motor, rear-wheel-drive option will also be available, with this developing 282bhp, though both use a 77kWh battery, which deliver a claimed range of up to 341 miles in the standard car, and 321 miles in the VZ. It can also be charged at up to 135kW, allowing for a 10 to 80 per cent charge to be achieved in around 30 minutes.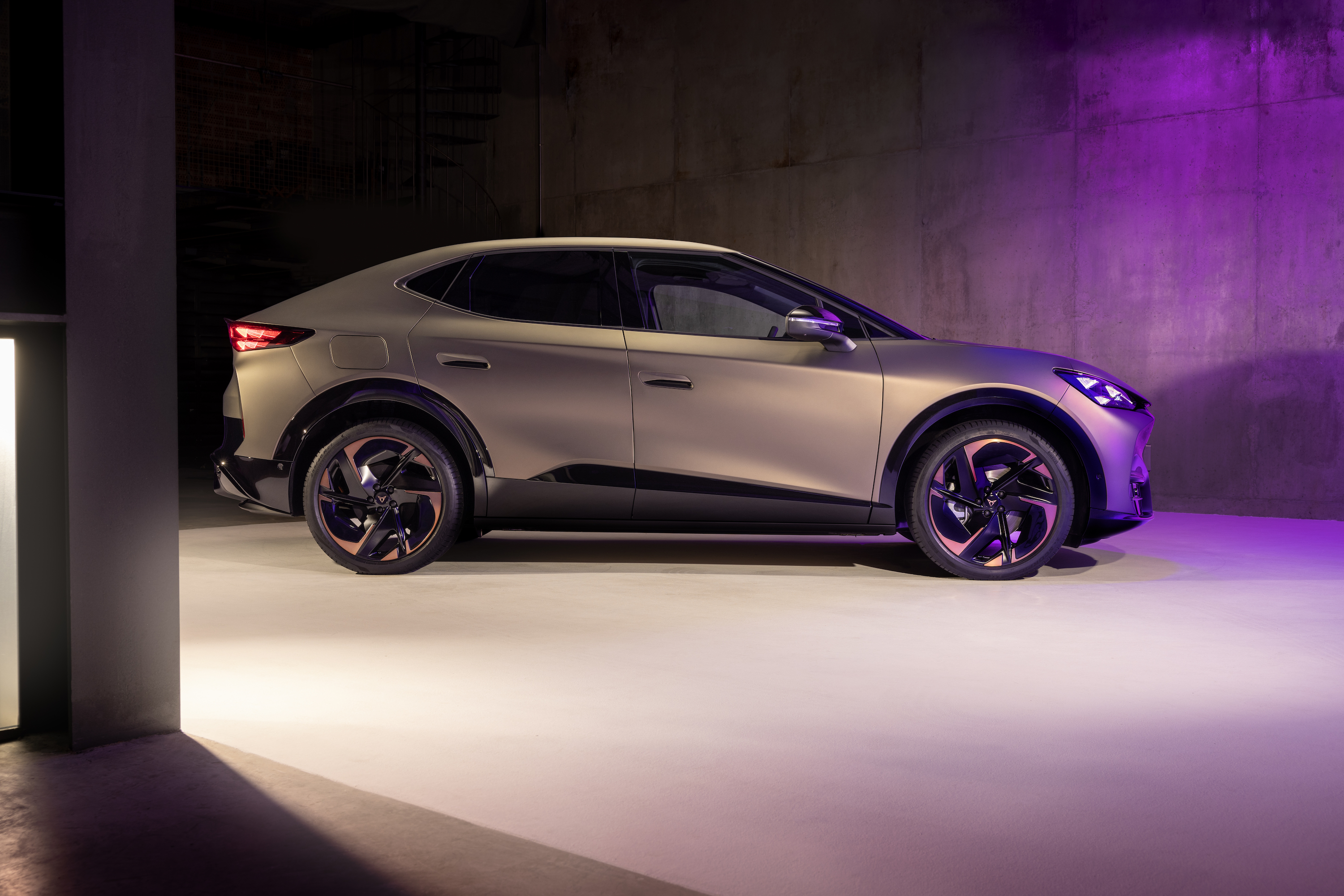 Wayne Griffiths, Cupra CEO, said: "In 2019, we had the vision to reinvent electrification: we wanted to show with Tavascan that it's not a vehicle responding to change, but a car that creates it. Back then maybe it was only a dream. Now with the CUPRA Tavascan, our dream comes true."
The Cupra Tavascan will be produced at a new Volkswagen Group factory in Anhui, China, and will be launched in 2024. Pricing and full specifications will be detailed at a later date. Cupra's new hybrid Terramar SUV will also launch as the brand's last non-EV in 2024, while a new compact electric city car, currently known as the UrbanRebel, will follow in 2025.