British EV specialist Inverted has unveiled its first model – an electric version of a classic Range Rover.
'Sensitively restored', the model is powered by a reconditioned and low-mileage Tesla 80kWh battery and motor. Equipped with a new gearset, oil pump and limited slip differential the iconic two-door has been thoroughly upgraded while 450bhp and 600Nm of torque means it'll do 0-60mph in around five seconds.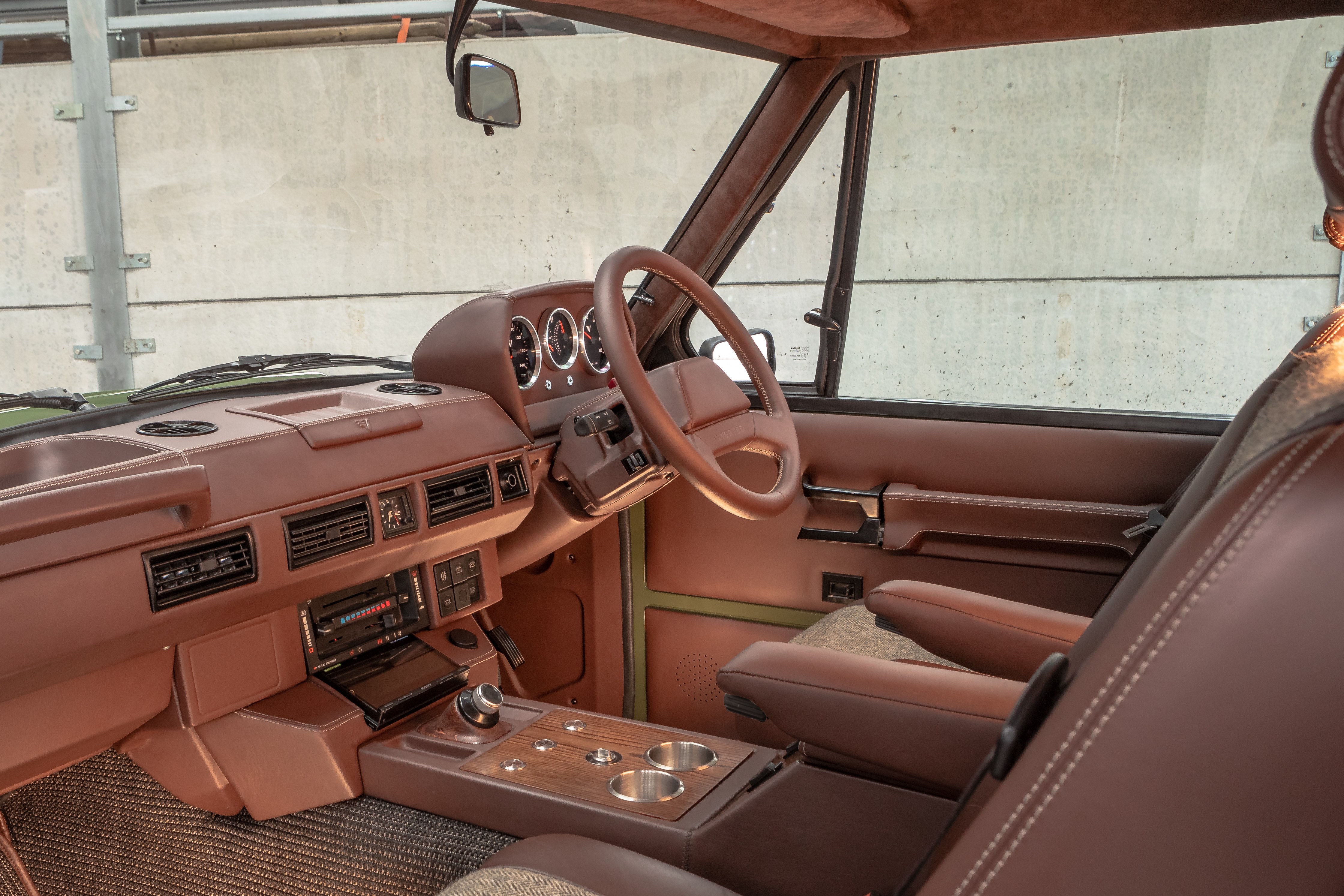 As with the original Range Rover, this electrified model has four-wheel-drive but the brakes have been uprated to new Alcon front versions. Plus, an optional road handling pack brings adjustable shock absorbers and anti-roll bars, as well as 25 per cent stiffer springs to aid cornering.
Plus, thanks to its zero-emissions powertrain, the Inverted Range Rover is exempt from road tax, and congestion charges and it's ULEZ-exempt, too. Prices start from £225,000 plus VAT, and it's available in both two-door and four-door specifications.