Aston Martin has revealed a new special edition version of its DBX707 SUV, which looks to celebrate the brand's Formula 1 success.
The British firm revealed its DBX707 last year as the most powerful SUV of its kind, and its bespoke 'Q' division has now worked further on it to create the 'AMR23' Edition, inspired by the brand's Formula 1 team. While Aston Martin has previously offered an 'F1 Edition' of its Vantage, this is the first time the motorsport influence has been used on its SUV.
The AMR23 comes in the same paint scheme as the Aston Martin Aramco Cognizant F1 car, including a bespoke Podium Green paint finish and Aston Martin Racing Green brake callipers. Contrasting lime accents are also used around the carbon bodykit, mirroring those of the DBX707 safety car.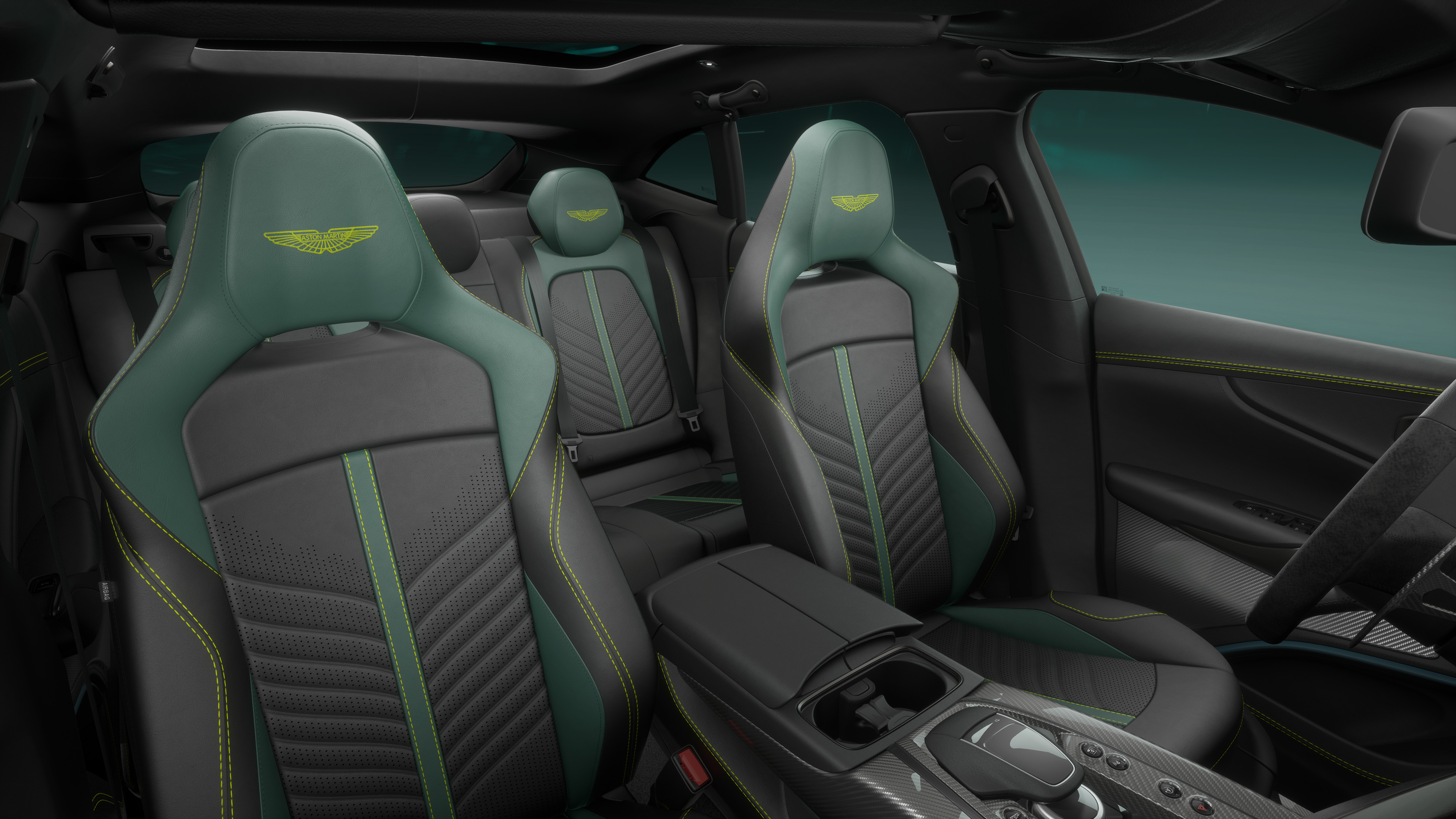 Under the surface, everything remains the same as the standard DBX707, with a 4.0-litre twin-turbo V8 engine being used, developing a mighty 697bhp (the 707 references its metric power). That can take this SUV from 0-60mph in just 3.1 seconds and on to a 193mph top speed.
Alex Long, Aston Martin's head of product and market strategy, said: "The AMR23 Edition takes the DBX707 to a new level of intensity, creating a stand-out ultra-luxury SUV with incredible road presence.
"It is a real pleasure to offer this special edition in celebration of the recent successes of our Formula 1 team. We are successfully competing at the pinnacle of world motorsport and this represents a key pillar in our brand and product strategy for our road cars."
So far in the 2023 Formula 1 season, five races in, Aston Martin is second place in the constructors' standings, only behind Red Bull.
The DBX707 AMR23 is now available to order. While prices are yet to be announced, expect a sharp increase on the regular DBX707's £190,000 starting price.