BMW has revealed its new, eighth-generation 5 Series, which brings a host of innovations, as well as the option of the electric i5.
Growing in size, the i5 is longer than five metres for the first time, and will be offered solely in M Sport grades in the UK. The new 5 Series adopts several cues from the latest 7 Series, including its flush-fitting door handles and two-tone front bumper.
That said, it's a more conservative-looking design than what we've seen recently from recent BMW, most noticeably with a smaller and less brash grille, though on higher-spec 5 Series and i5 models, the grille can be illuminated.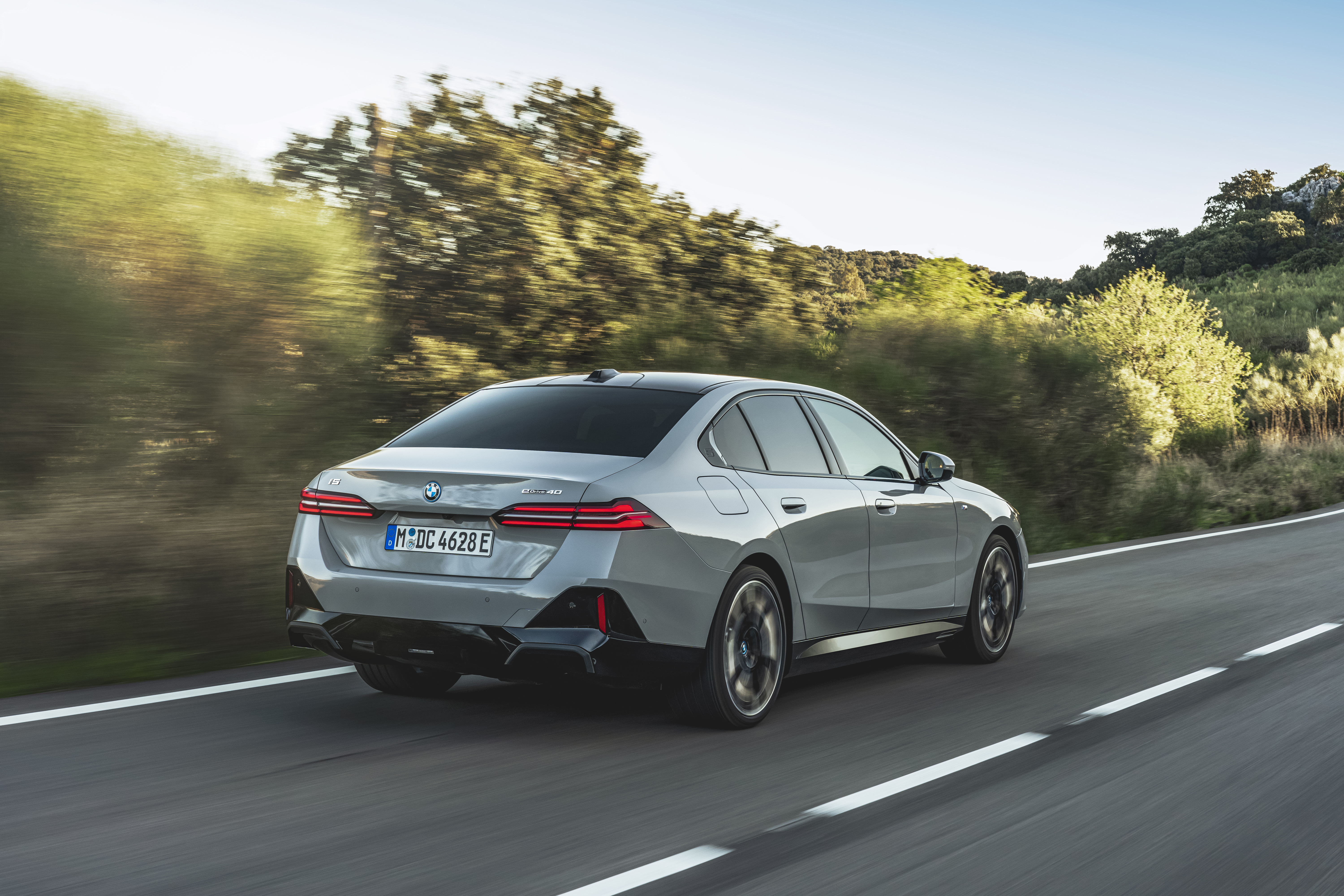 Other bits of technology in the new 5 Series include an 'AirConsole' where occupants can use their phones to play games on the main screen while the car is stopped or charging. A feature called an 'Interaction Bar', which was first seen on the latest 7 Series, stretches across the instrument panel, and can be used to control features such as ventilation.
The 5 Series is the first model to feature a vegan seat upholstery material as standard, though traditional leather is available as an option.
Each uses an 81.2kWh (usable) battery, which allows for a range of up to 362 miles on the standard i5, or 320 miles on the sporty M60. The latter version's huge power reserves also allow for a 0-60mph time of 3.6 seconds – a figure not far off the performance that the outgoing M5 offers.
The i5 can also charge at up to 205kW, meaning a 10 to 80 per cent charge can take place in 'around 30 minutes', says BMW. Popular plug-in hybrids will join the 5 Series line-up in 2024.
The latest 5 Series is also equipped with the latest in driver assistance technology, including a 'digital tyre condition monitor' that's able to report problems far earlier than the current systems.
There will also be a system where the car can change lanes automatically on a motorway by the driver simply looking at the relevant exterior mirror, without the need to press the indicator. BMW has not confirmed when this feature will come to the UK.
The new 5 Series will also come with 'Proactive Care', where any faults on the car will automatically be reported to BMW, with the firm then following it up with the customer to arrange a fix or repair.