Volkswagen has unveiled a revised version of its range-topping Touareg SUV, bringing a slight redesign and new features.
The current, third-generation Touareg arrived in 2018 as Volkswagen's most advanced model yet, and this update aims to continue that path, with many of this SUV's new technology set to trickle down to more affordable VWs in the coming years.
The Touareg gets new HD matrix headlights, incorporating 38,000 LEDs that 'project a light carpet' onto the road. Volkswagen hasn't changed the design too significantly, but there's a revised front end incorporating a new grille with an integrated LED light bar that stretches across this SUV's width.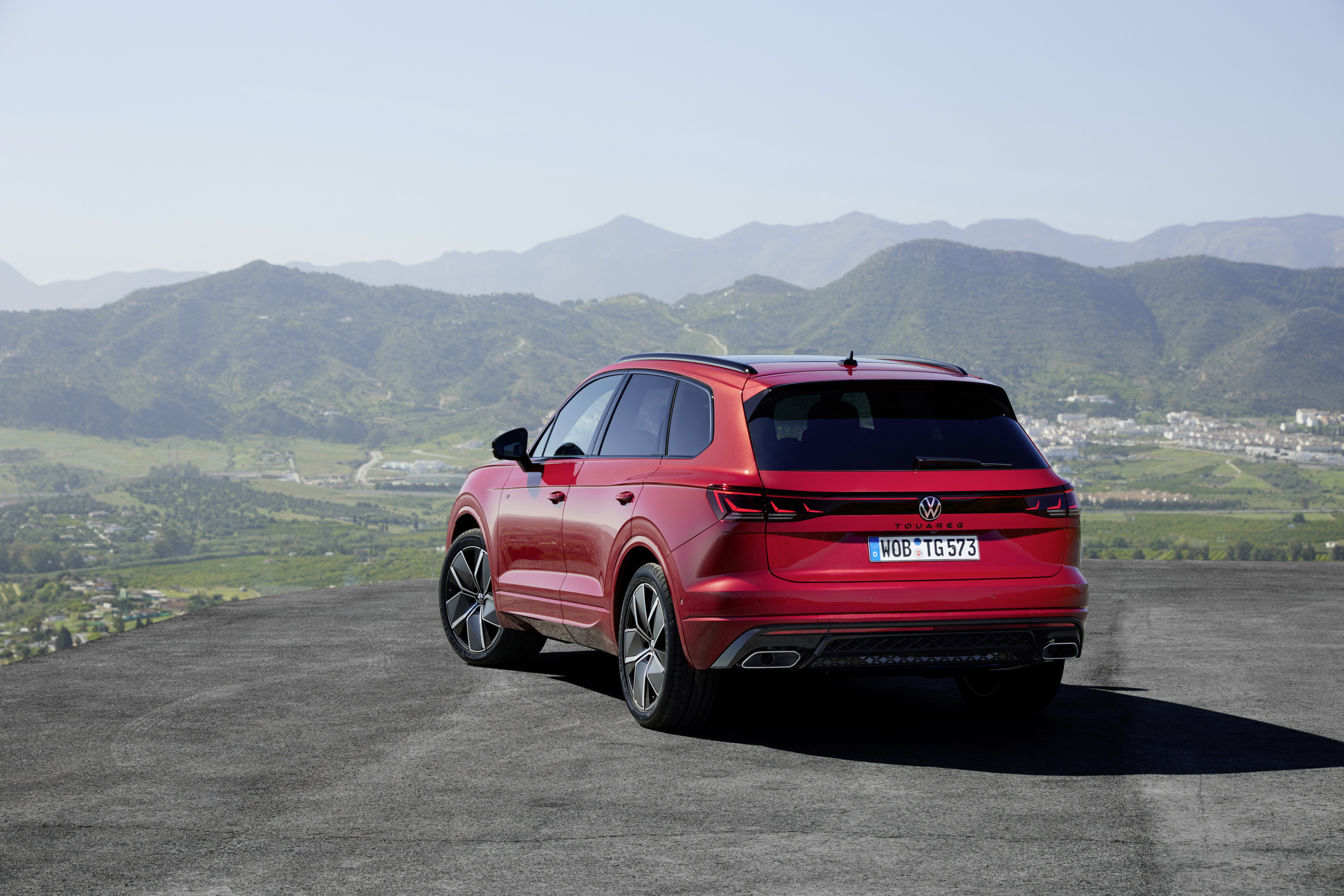 Inside, the Touareg gets an updated infotainment system incorporating enhanced voice control and quicker USB-C chargers, while the centre console gets a softer finish.
Volkswagen has also tweaked the way the Touareg drives, with a revised suspension setup featuring a roof sensor that can detect if a roof box or bikes are loaded, with the stability control system able to intervene earlier as a result.
The Touareg will be offered with a choice of six-cylinder petrol and diesel engines, though Volkswagen is unlikely to bring the plug-in Touareg R eHybrid to the UK, given the model was quietly discontinued last year.
No UK pricing has been announced, but expect an increase on the current model's £58,070 starting price. The first deliveries are expected in October.