Tesla is opening up its network of Superchargers to electric Ford drivers in the United States and Canada as the firms look to accelerate EV adoption.
Tesla is the only car company to establish its own network of electric car charging points, known as Superchargers. Globally the firm now has 45,000 of these chargers, including 12,000 in North America.
Announced as part of a podcast hosted on Twitter between Tesla's boss – and owner of the social media platform – Elon Musk and Ford's chief executive Jim Farley last night, Ford owners in the United States and Canada will be able to access these Superchargers from next spring.
Jim Farley said: "This is great news for our customers who will have unprecedented access to the largest network of fast-chargers in the United States and Canada with 12,000–plus Tesla Superchargers. Widespread access to fast-charging is absolutely vital to our growth as an EV brand."
Ford currently sells three electric models – the increasingly-popular Mustang Mach-E SUV, E-Transit van and F-150 Lightning pick-up, with the latter not being sold in the UK.
The charging infrastructure is different in the United States to Europe, with Tesla using a charge port called the North American Charging Standard (NACS), and Fords being fitted with a connector called Combined Charging System (CCS). Confusingly, it's not the same CCS we use in Europe.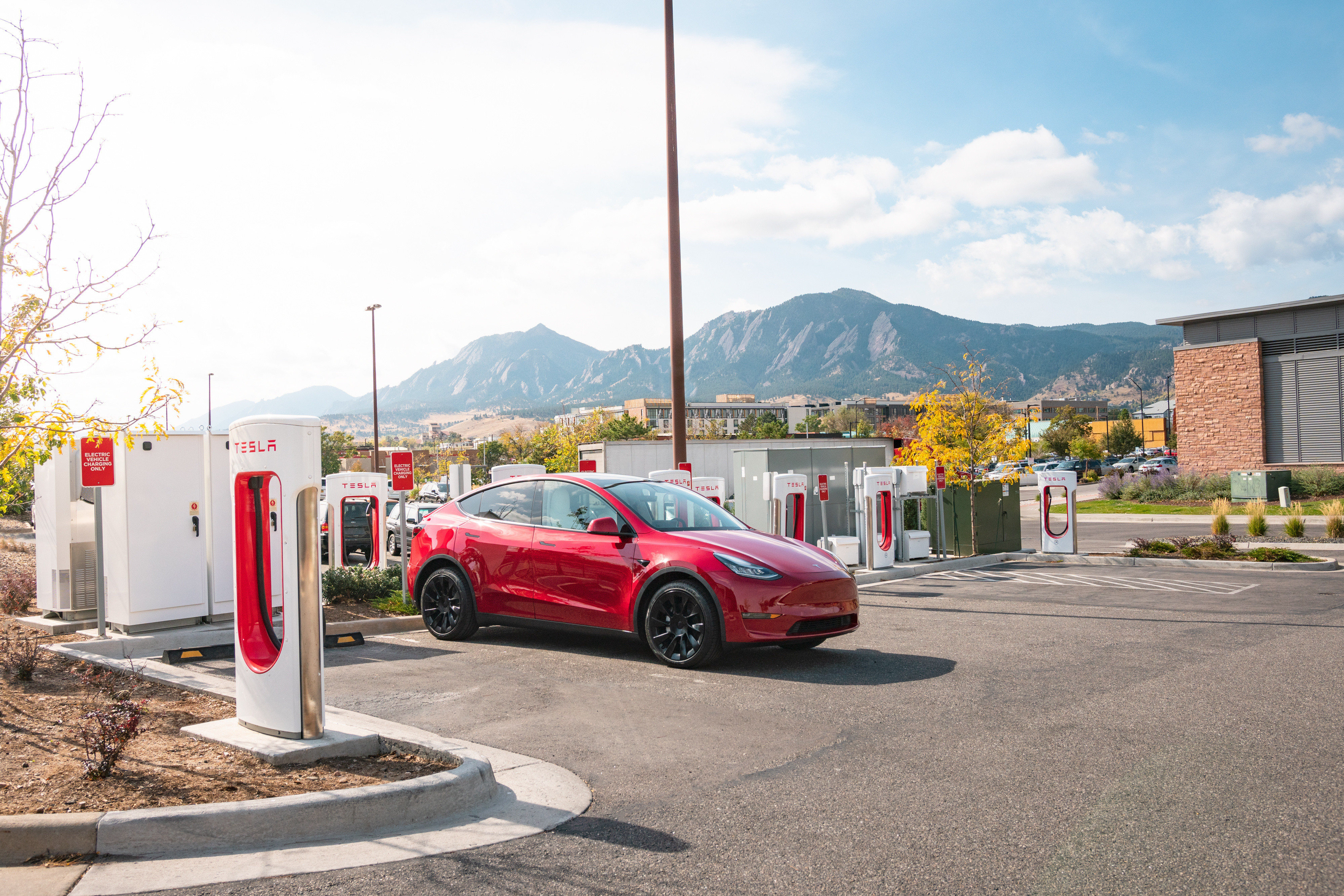 In the UK, Tesla has already opened up around an eighth of its 1,000-plus Superchargers to drivers of other electric vehicles.
A Ford UK spokesman ruled out Superchargers being opened up for Ford drivers in the UK, adding that the "approach in the United States doesn't match our market".