Tim Henman never won a Grand Slam title and failed to reach the Wimbledon final too, but to the British public at SW19 and across the country, that didn't matter a jot.
Henmania rarely failed to grip the nation – whether through rain or shine, or towards the end of Henman's career when he failed to progress to the latter stages, Henman Hill would be full.
Henman's final Wimbledon was a decade ago, and never won the tournament, never so much as made it to the final, and reached a career high of number four in the world rankings – meanwhile Andy Murray has two Wimbledon titles, three Grand Slams and the world number one ranking.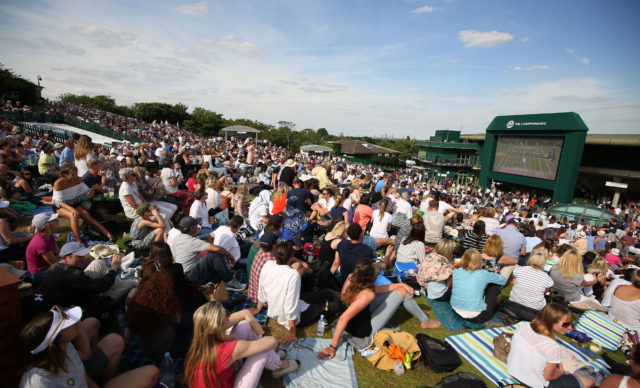 Andrew Lane is a professor of sports psychology at Wolverhampton University, and he thinks Henman's enduring appeal is all to do with how he shared his experience with the crowd. The spectators at Wimbledon were famous for getting behind the Brit in epic five-set matches, and that was no coincidence.
"Henman communicated his emotions really clearly to the fans that 'this is someone who shares your goal', and knows you want someone from England to win. He showed that he'd try and do it for everyone, and the audience connects to that goal.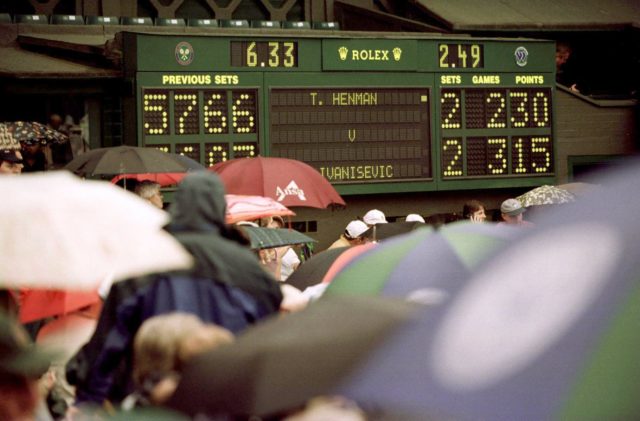 Henman reached the semi-finals of Wimbledon four times – 1998, 1999, 2001 and 2002 – but received raucous support towards the end of his Wimbledon career too.
In 2007 Henman recorded his last singles win at Wimbledon, beating Carlos Moya 6-3 1-6 5-7 6-2 13-11 in the first round of the competition. Such roller coaster victories had become something of a staple during the Englishman's career, and were a feature of his popularity.
"If you're feeling down and the crowd pick you up because they think you're trying, they relate to you," Andrew continued.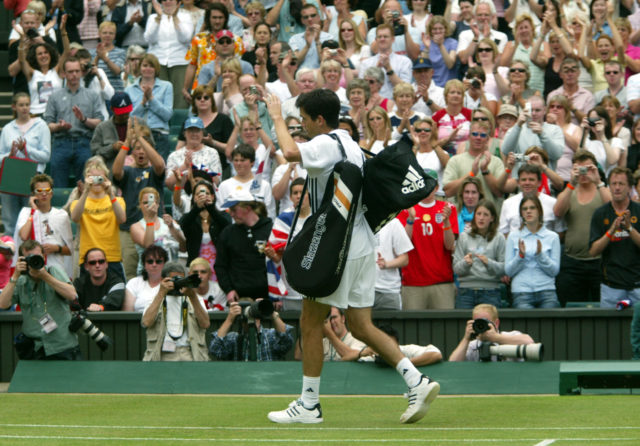 While Murray was absent from the tournament in 2007, Henman's final Wimbledon, he had already picked up the mantel as Britain's future in the sport.
Fast forward a decade, Murray is the reigning Wimbledon champion for a second time – and while the public love him, is the relationship between him and the fans as good as the one Henman enjoyed?
"Andy Murray doesn't communicate emotions very positively to the crowd," says Andrew. "In his early career he'd appear to not try, and the crowd didn't like that.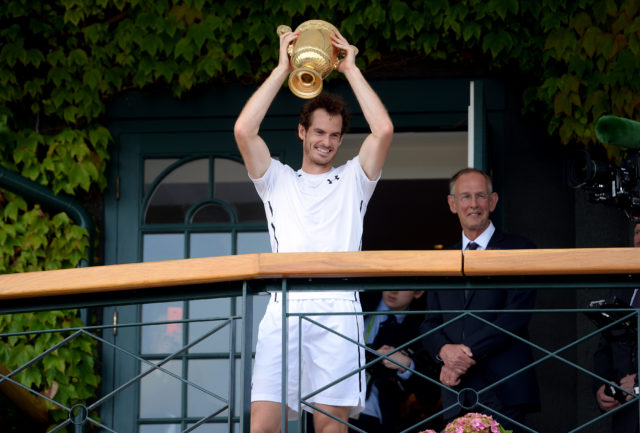 But while Henman was limited to semi-finals, beaten by Pete Sampras, Lleyton Hewitt and Goran Ivanisevic, Andrew is keen to point out that the Englishman did enjoy success, and that too is a key factor in his legend.
"He courted the emotions of the British people right up until the final part of the tournament," Andrew says, referring to Henman's frequent appearances in the second week of the tournament.
"What he did was to allow that momentum and popularity to grow, and it was done by being successful."