Casual NFL fans may be surprised to see the Los Angeles Rams rocking up to play the Arizona Cardinals at Twickenham this weekend.
That's because until last year the team known as the Rams were based in St Louis. Last year the franchise was unceremoniously uprooted and taken back to California, where it had been based until 1995, so the St Louis Rams once again became the LA Rams.
The move happened despite vociferous protest from both the city of St Louis and the fans – a turn of events that will seem very familiar to football – or soccer – fans in a certain corner of London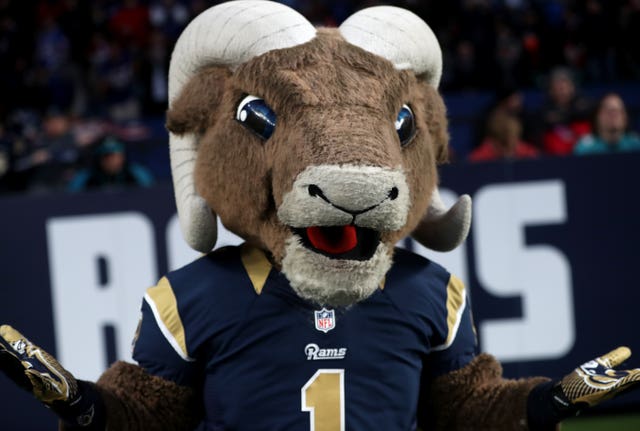 .
Back in the early noughties, with the club facing financial difficulties, Wimbledon FC were relocated over 50 miles away to Milton Keynes. The switch happened in 2003, with name officially changing to the MK Dons the following year.
The move angered vast swathes of supporters, who couldn't or wouldn't follow the team north to Buckinghamshire.
So what happens to the fans who are left behind?
In America the relocation of sports franchises is more common, and St Louis Rams fans knew that, with their stadium lease approaching an end, they were going to have to make changes.
Even so, former fan Will Gilbert presumed it was feasible for the city to keep the team.
"It was probably $800 million (£606 million) that (the city) had to find, but as a fan, I'm assuming we can do it," said Will.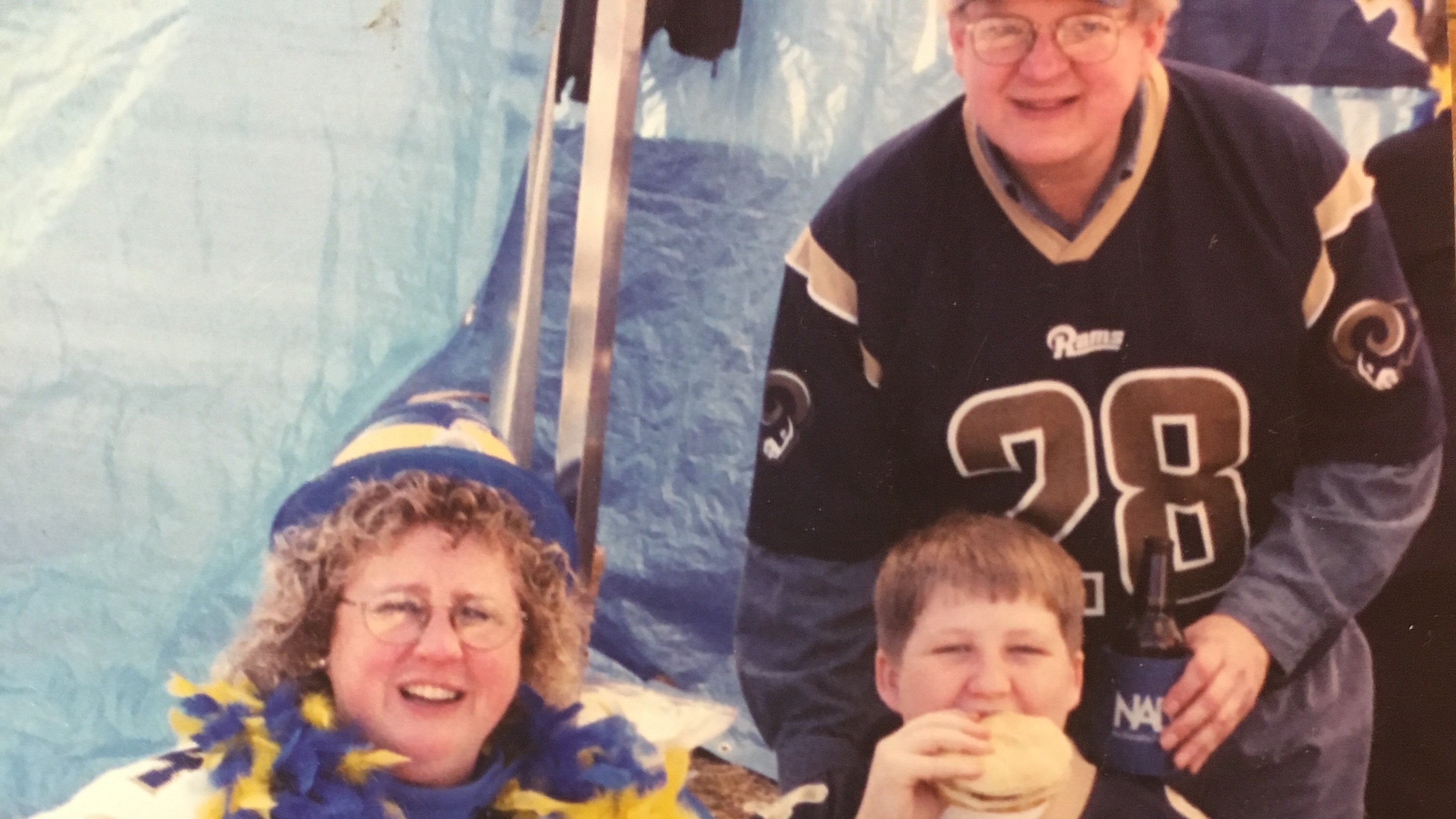 "In the end, even though we offered a new stadium deal, we had the funding secured, we had the stadium design, we had a timeline, we had all the things we needed, they still moved," continued Will.
The result was that St Louis was down a team, and fans like Will, angered by the move and with no inclination to continue following the team, suddenly had a big gap to fill.
"Personally there's a big hole, because football was for the majority of my life what I did on Sundays, Monday nights, and I haven't seen a football game since," said Will, whose interest in the sport is now channelled mostly into fantasy leagues.
However, as Will explains, it's not just the games that are taken away – sports teams are huge parts of their communities, often getting involved in schools among other things.
That's something that former Wimbledon FC fans can relate to. Simon Wheeler, chair of the Wimbledon Independent Supporters' Association, points to the community as something that suffered when MK Dons was formed.
"When Milton Keynes happened, parents whose children were in school were getting letters saying: 'We've stopped your football in the community activity," he said.
"It's not just about turning up to a game at three o'clock. We lost everything. Football in the community all went, we had to pick up a lot of youth team players as well. In terms of charity work, everything went."
However, while fans of the St Louis Rams were unable to do much about their predicament, Wimbledon fans who felt strongly about the move decided to start their own club, AFC Wimbledon – fan-owned, the side are now back up in League One alongside, you guessed it, MK Dons.
"I think one of the greatest things about being an AFC Wimbledon fan is that the supporters have built it back up again," said Simon.
"We are back in the Football League, but the key thing was and still is that it's fan owned," he continued. "It doesn't actually matter what division you're in. You're still part of that community, enjoying your team.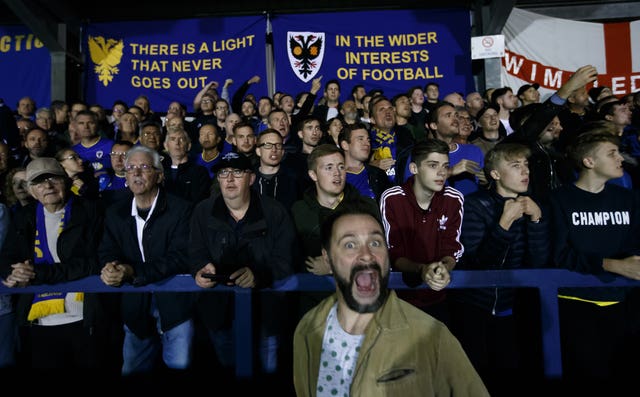 AFC Wimbledon's story is one of triumph for the fans who decided to build it up again from scratch 15 years ago, and while the costs of entering a team into the NFL are too astronomical for St Louis fans to consider, Will has a lot of respect for what AFC have achieved.
"I am honestly jealous that we can't do that," he said. "But there's no way to fund raise that or to support that, or to start on a low level and build up in a minor league."
"If I were to be there (the UK) I would be an AFC Wimbledon supporter. Wherever it's a fan effort, that's where I would be supporting."
When the LA Rams take to the turf on Sunday, spare a thought for the St Louis fans without a team.