Hartham United are on the verge of their first season as a Sunday League football club, but they'll not just be playing for three points each week, they'll also be playing for Alfie.
The club's founder is Andrew Calvert, 27, from Hertfordshire. Andrew's son Alfie passed away before he was born in July 2015.
Andrew and his wife were supported by the charity 4Louis, which helps parents who have lost a child.
That support comes in the form of memory boxes full of things that help grieving parents capture as many memories as they can.
Hartham United was created to remember Alfie, as well as to raise money for 4Louis.
"They did so much for my wife and I, and they do so much for so many families that have experienced stillbirths, miscarriages and neonatal deaths," said Andrew.
"We were going to start a charity in Alfie's name, but I didn't want to take anything away from that charity, so starting a football team means I have something long term in Alfie's name that can bring attention to the charity in a positive way."
Andrew and his wife have since had three children, and the work of 4Louis means that Alfie's three younger brothers will have something to remember their sibling by.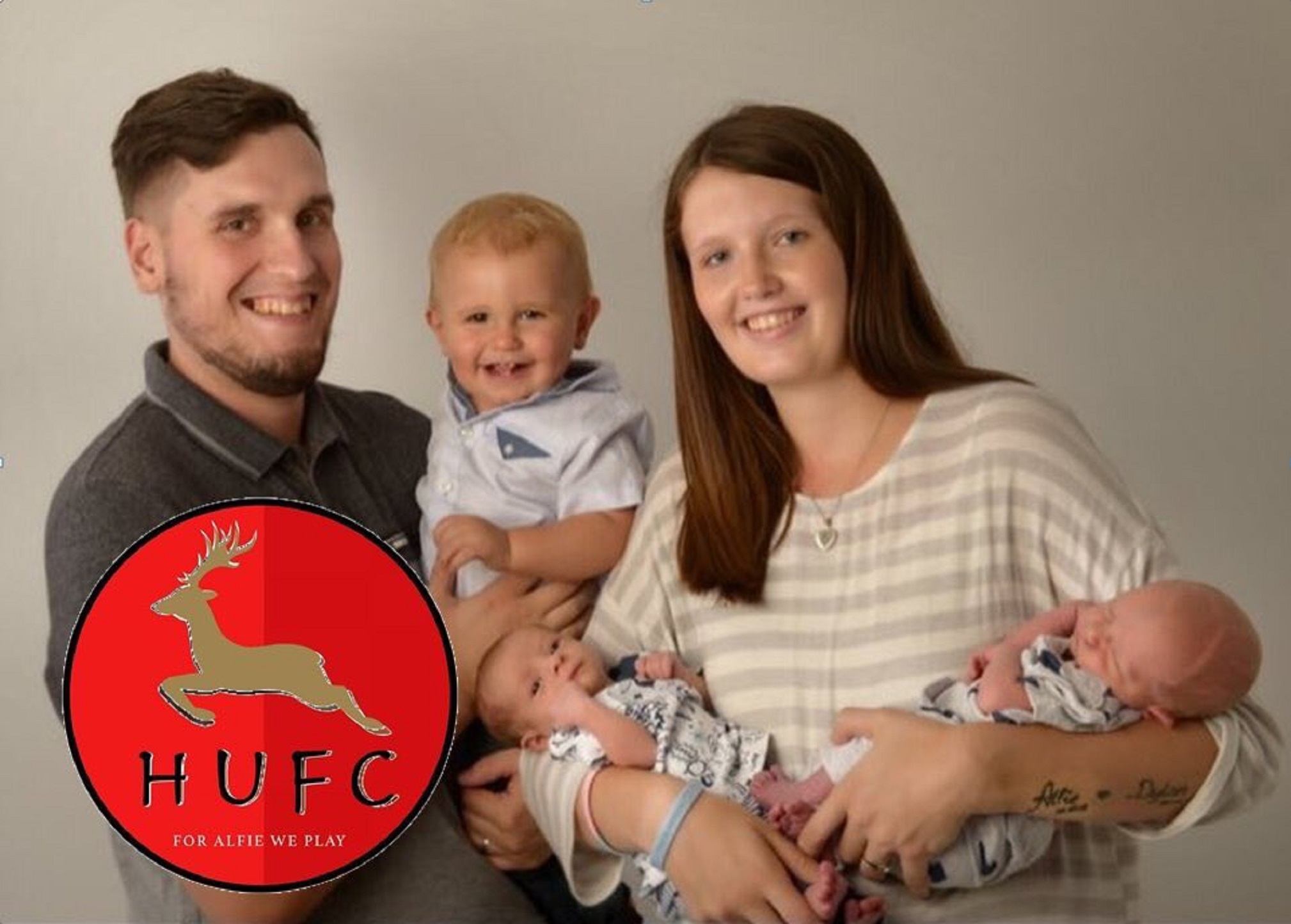 He is still looking for people to sponsor players, with that money going to charity also.
"My ambition is to get this club, albeit a Sunday league club for now, as much exposure as possible to show people what we are playing for," said Andrew.