Fifa 18 maker EA Sports has revealed the statistics on how its official World Cup mode was played during the showpiece tournament in Russia.
According to the figures, more than one billion goals were scored across just over 406 million games played by fans during the tournament, which was won on Sunday by France.
A second World Cup for Les Bleus was also something to celebrate for the video games giant, which had used its in-game rating system to predict a French victory before the World Cup began.
In years gone by a separate game has been released to coincide with the start of the tournament.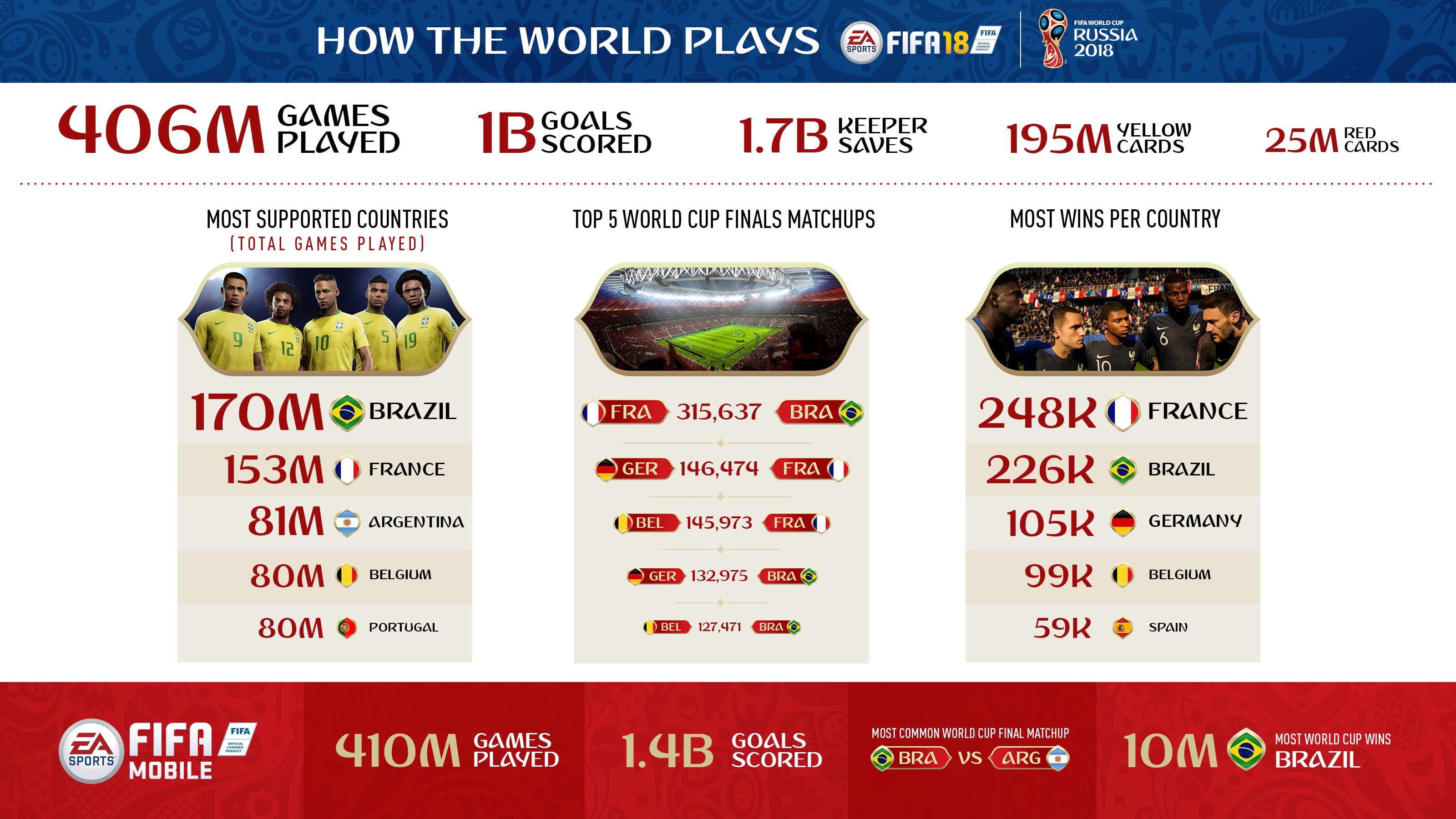 France versus Brazil was also revealed to be the most common final played out by users, with Germany against France the second most common.
But things had more of a South American flavour in the mobile version of Fifa 18, with Brazil versus Argentina named the most common World Cup final on that format.