Amateur footballers from twin towns in England and Germany have played their second remembrance football match, and this time the outfit from Nottingham prevailed.
Newark Town FC and FC Emmendingen played out a 2-2 draw 100 years on from Armistice Day in Ypres, Belgium, with Newark winning 4-3 on penalties.
The two teams played their first game in 2014 after club member and local historian Francis Towndrow discovered a former Newark player, Private William Setchfield, had been involved in the football matches played during the unofficial Christmas truce of the First World War in 1914.
He contacted the chairman of FC Emmendingen – Renzo Dueringer – and asked if they would join in a friendly near the site of the "truce" in Belgium.
In August 2014, Emmendingen ran out 4-1 winners – but four years later, and thanks to £10,000 raised by Mr Towndrow to help make the game happen, it was Newark who won the replay.
"Emmendingen started very brightly and had pace and quality all over the pitch," joint manager of Newark Kevin Franks told the Press Association. "It was obvious to see that they played at a much higher standard of football.
"Once Town had settled down they started to grow in confidence and played some good football, creating chances for themselves."
Town took a 2-0 lead into the final 20 minutes but were pegged back to 2-2. To win, they would have to beat the Germans on penalties, which they did.
While the result went the English team's way this time, it was certainly the occasion that took priority. Pennants were exchanged before the game, a minute's silence was observed and gifts were given afterwards in the clubhouse.
Players and staff from both sides enjoyed each other's company in the days before the fixture, having meals together and going on battlefield and museum tours.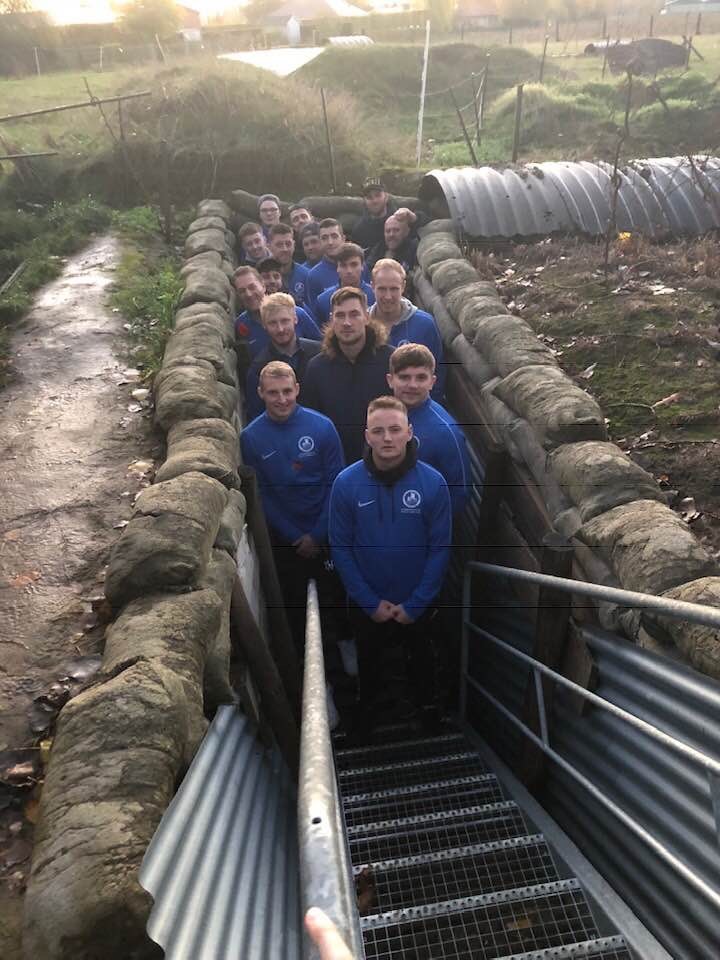 In doing so they will carry on a proud tradition in remembering those who died in the First World War.