Rob Howley has branded New Zealand media criticism of British and Irish Lions boss Warren Gatland as "an absolute disgrace."
Lions assistant Howley also said he has "got no doubt" that New Zealander Gatland is a future All Blacks head coach ahead of Saturday's Test series decider.
Gatland was portrayed as a cartoon clown in the New Zealand Herald newspaper between the first and second Tests, but he will have the last laugh if the Lions win at Eden Park.
The Lions have not won a Test series against New Zealand since 1971, while the All Blacks last suffered successive home defeats 19 years ago.
"The way Warren Gatland's been treated, absolutely, it has been a disgrace, hasn't it? It's an absolute disgrace," Howley said.
"We all love sport and rugby. You can be critical of technical or tactical elements of the Lions or New Zealand, but when that becomes personal criticism I think it is stepping over the mark, and that has happened over the last four weeks of the tour.
"We are certainly aware of the New Zealand media and how they've portrayed certain personnel over the last couple of weeks. It's disgraceful, isn't it?
"It's not nice in terms of your family. I've had some element of that when I've stepped up as head coach (of Wales), but it's not for me to comment on that.
"What we are commenting on is the way Warren Gatland has been treated by the New Zealand media, his own media, really. He's a Kiwi.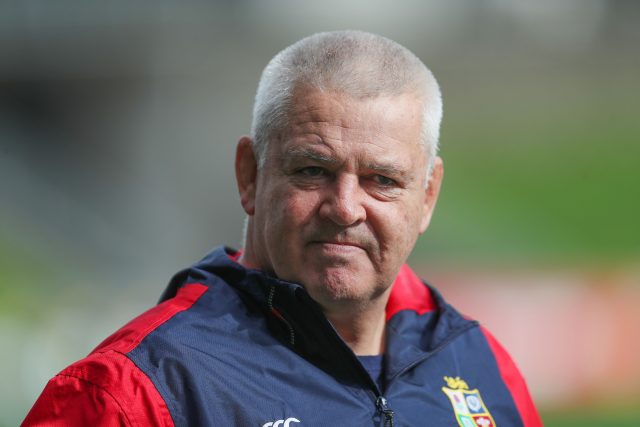 "You have to applaud what Warren Gatland has achieved as a Kiwi in the northern hemisphere – and I've no doubt what he will achieve when he comes back to New Zealand as well.
"He is probably one of the best coaches in world rugby at this moment in time.
"Even over the last six or seven weeks, he has been relaxed and chilled. Obviously, there's been moments away from us, when he's had a conversation with Trudi (Gatland's wife) and the family, but the one thing is that his perception to the players has never changed.
"He has always been in control, he's always known what he has wanted. Hopefully, we will see the benefits of that on Saturday."