Sam Warburton reflected on a successful British and Irish Lions tour upon the squad's return home, but still acclaimed New Zealand as the world's finest team.
A captivating series ended in a 1-1 draw after Saturday's deciding Test at Eden Park finished 15-15, strengthening the Lions' position in the rugby calendar.
Four days later Warburton, wheeling the trophy shared with the All Blacks on his luggage trolley as Warren Gatland's men touched down at Heathrow, could still take pride in the outcome while remaining aware of where the sport's true power lies.
"We'd been under the microscope for six to eight weeks so it was nice to have a few days to enjoy each other's company and reflect on what we'd done. In hindsight we're pretty pleased with what we achieved.
"Coming into the tour not many people gave us much of a chance, the odds were against us, so to surprise a few people by drawing was good.
"It didn't surprise us because we believed we could do it, but to surpass people's expectations was good. We're still disappointed not to get the win.
"It's always about winning. I preferred 2013 because we won, but I'm still very proud of what we did on this tour. It was reasonably successful.
"But without doubt New Zealand are the best team in the world. They're back-to-back world champions. Just because we drew it doesn't make us the best.
"They've earned the right to call themselves that because they've played so well over the last 10 years.
"Against anyone else we'd have been disappointed, but you can take some positives out of drawing a series with the back-to-back world champions."
Future tours are to be reduced to eight games as part of the new global season that takes effect from 2020 and the task facing the Lions hierarchy is to negotiate as much preparation time as possible for the next assignment to South Africa.
Warburton is less concerned by the format of future tours rather than making sure players continue to have the opportunity to join the ranks of British and Irish elite.
"As long as there is a Lions tour, I'm not too fussed how it happens. From a player's point of view the Lions are massive," Warburton said.
"However many games there are or what the preparation time is, I don't think players will be too fussed as long as they know there's an opportunity to put on the shirt in four years' time.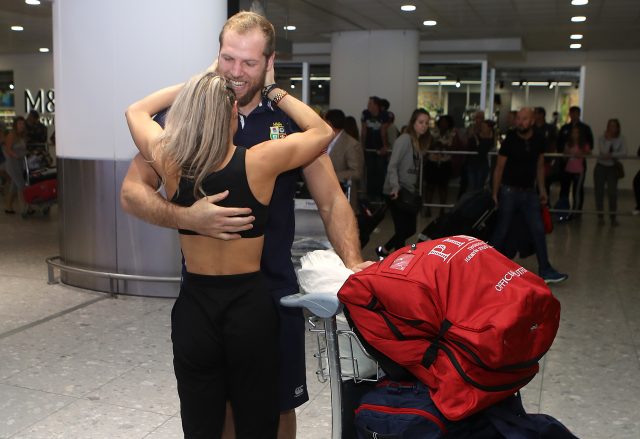 "If nothing was changed for four years' time and it was the same schedule, at least we know the Lions could go out and be successful again. Hopefully there will be a few tweaks to make it more advantageous for us.
"The Lions will be undefeated (in a series) for eight years by 2021 – that doesn't sound too bad."
A minor blemish on the weekend's celebrations was the arrest of Kyle Sinckler during a night out in Auckland, although the England prop was released without charge for an offence described by police as a "minor disorder".
"It looks worse than it is. He was released straight away because there were no problems," Warburton said.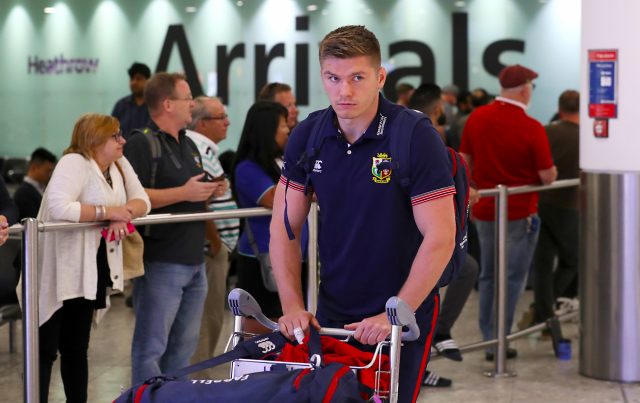 "The Lions went to great lengths to look after the boys on nights out, we had a security team involved. People are there looking to make headlines.
"In defence of Kyle, he did absolutely nothing wrong. I feel a bit sorry for him, he's got a bit of press like that, but the situation was handled well and Kyle is fine."