The second day of Wimbledon was one that will be remembered for the unusual numbers of players, particularly men, abandoning their matches due to injuries.
It meant the likes of Roger Federer and Novak Djokovic barely had time to break sweat before their opponents threw in the white towel.
British player Kyle Edmund won his first Wimbledon match, and Australian Bernard Tomic said he was "bored" by Wimbledon and peeved with tennis in general. But because it pays so well, Tomic says he will be staying around for the next 10 years.
Strange day.
Diary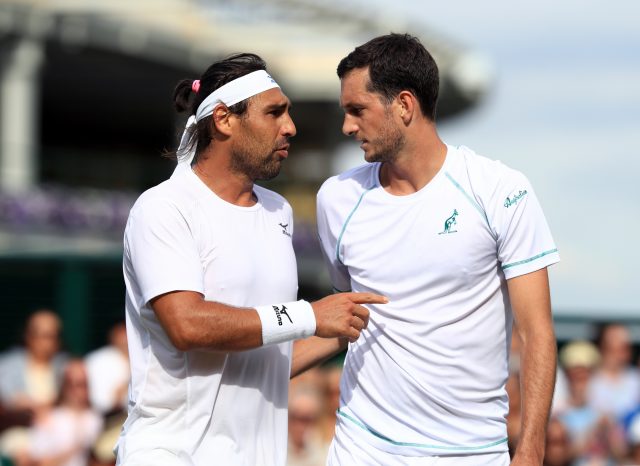 James Ward's return to the game means he will have to give up his Arsenal season ticket, but the Briton admits that might not be a bad thing after last season.
Ward was sidelined from September with a serious knee injury and has only just made his comeback, with a 6-4 6-4 6-3 Wimbledon loss to Marcos Baghdatis just his fifth match since regaining fitness.
While he was injured, the 30-year-old filled his time watching his beloved Gunners, but suffered more anguish as he saw another Premier League title and Champions League campaign fall by the wayside.
"I went to every game last season, which was nice," he said. "That was the only plus, I think, of not being able to play. Well, yeah, after last season (it might not have been a plus).
"I think we signed (Alexandre) Lacazette today, which is a touch. We will see if we get (Riyad) Mahrez next, then I might try and get over there as much as possible."
***
Pat Cash won Wimbledon on July 5, 1987, so Wednesday marks the 30-year anniversary of that victory over Ivan Lendl and his arguably more famous clamber through the Centre Court crowd to celebrate with friends and family.
What better way then to mark that occasion than by Cash being labelled "dorky" by the player he currently coaches.
The cheeky jibe came from American Coco Vandeweghe, who has recently enlisted Australian Cash to help guide her career.
Asked to describe Cash's personality, Vandeweghe said: "I would say he's actually on the side of dorky a little bit sometimes. It's a different generation. Sometimes the things that he says are like references he goes to, it's like, 'Dude, that's a dorky reference'."
And what impact has Cash made on her already?
"Well, he's introduced me to a lot of '80 rock bands, which before I wasn't quite familiar with," Vandeweghe said. "I keep having to remind him I was born in '91."
***
The rush of retirements in the men's singles has caused alarm at Wimbledon. And according to Agnieszka Radwanska, there is no chance of the women's draw seeing such scenes.
"For sure it's tough for the guys, physically and mentally, to be prepared for at least three sets on the court," she said.
"When you know you're not 100 per cent, it's very hard to win three sets, especially with someone who can play really good tennis on the other side of the net. So I guess it's that.
"But yes, I think the girls are really, really tough. We still want to fight and just not give up. Of course there are times it happens, as well. I think the mentality is different, yeah."
Quote of the day
"I believe you have to respect the sport. But I think I don't respect it enough." – Bernard Tomic also said he was "bored" with tennis but would play on for the financial rewards.
Picture of the day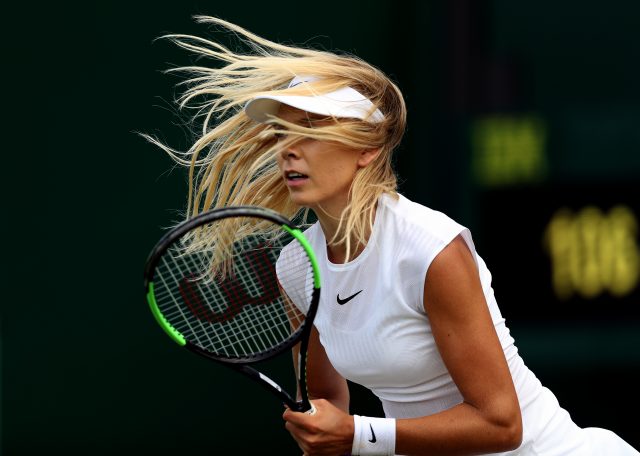 Tweet of the day
Match of the day – Wednesday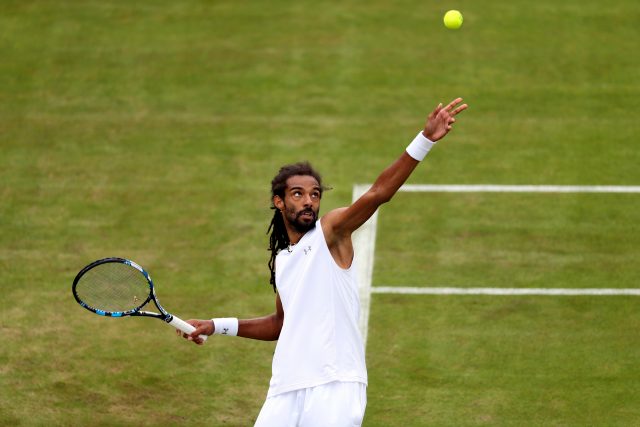 Andy Murray's clash against Dustin Brown might be a Centre Court classic, or it might be comfortable for the defending champion. One thing it certainly should not be is run of the mill.
Brown is one of the great tennis entertainers of the modern day, with his full range of trickery likely to be given an outing on the big stage.
He is far more than simply a showman though, as Rafael Nadal would confirm after the Spaniard lost to the German-Jamaican at Wimbledon two years ago.