Fabio Fognini has been provisionally suspended from the US Open following his verbal abuse of an umpire.
The volatile Italian was fined 24,000 US dollars (more than £18,000) for three offences of unsportsmanlike conduct during his first-round singles match at Flushing Meadows.
But Fognini, ranked 26, now faces further punishment, with the Grand Slam Board investigating whether he has committed a Major Offence under the Grand Slam Code of Conduct.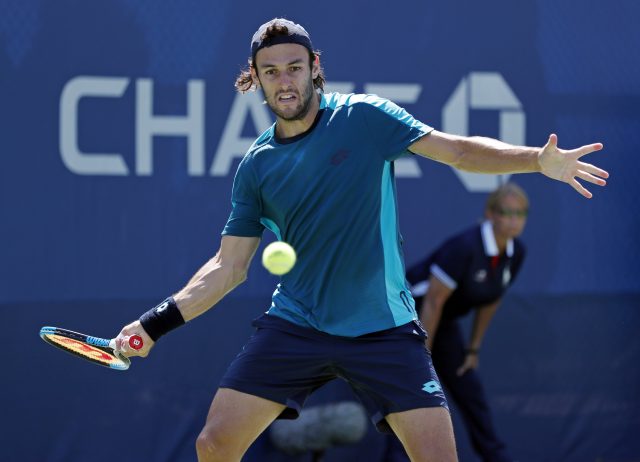 As a result, Fognini has been withdrawn from the men's doubles, where he and Italian partner Simone Bolelli were through to the second round.
Fognini lost his temper during his defeat by countryman Stefano Travaglia and was heard using insulting language towards Swedish official Louise Engzell.
Fognini was handed three separate fines by tournament organisers, including one single sanction of 15,000 dollars. The maximum fine for any single offence is 20,000 dollars.
If the 30-year-old is found to have committed a Major Offence, Fognini could be fined up to 250,000 dollars (approximately £190,000) and/or suspended from future grand slams.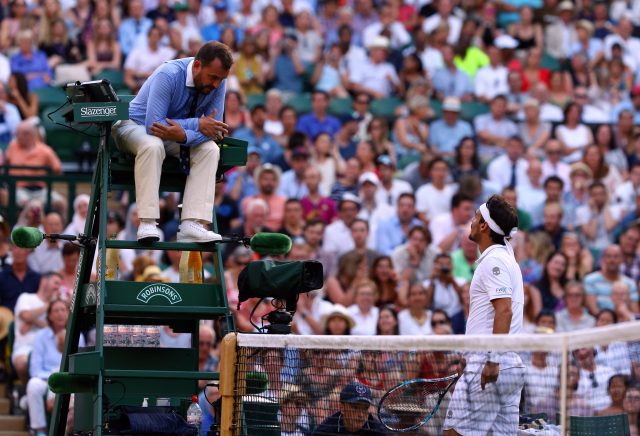 Fognini issued an apology for his behaviour in a post on Twitter, saying: "First of all I would apologise to you fans, to the referee for what happened.
"It was just a very bad day, but it did not forgive my behaviour in the match. Although I'm a hot-head (and though I've been right in most circumstances) I was wrong. But in the end it's only a tennis game."
Fognini was given the biggest fine in Wimbledon history in 2014 when he was penalised 27,500 dollars for unsportsmanlike conduct.