Everton midfielder Barkley's move to Stamford Bridge broke down on transfer deadline day, with conflicting information emerging over the reasons.
Barkley was reported to have changed his mind on the £35million Chelsea switch, but Conte rubbished claims that a lack of personal contact played any part in the England star's U-turn.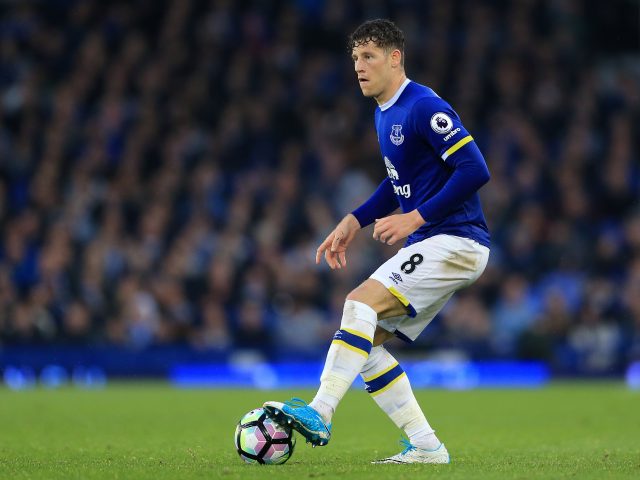 Chelsea missed out on Fernando Llorente, Alex Oxlade-Chamberlain and Barkley on deadline day, but Conte insists the Blues' performance in the transfer window can only be judged at the end of the season.
"First of all I want to tell you that I don't like to speak about players of other teams, because I think it's a lack of respect," said Conte.
"But about this issue (Barkley) I think it's ridiculous what I read, so I stop. It's ridiculous. I think the club tried to do its best in the transfer market.
"Sometimes you're able to buy, sometimes you're not, for many reasons. But I think the club tried to do its best during the transfer market."
Asked to rate Chelsea's transfer window business, Conte replied: "This question is very difficult to answer.
"I think we have to wait until the end of the season and we'll see."
Fenerbahce have been linked with a move for exiled striker Diego Costa this week, though the Turkish club are aiming to complete a loan deal for Spurs' Vincent Janssen.
When quizzed on Costa, Conte replied: "(I have) no news about him; my focus is on English football, not Turkey. I think when you are a manager and a coach you must be prepared to face every situation.
"Sometimes it's easy, sometimes it's difficult. But every manager has great experience to face these kinds of situations."
Blues boss Conte confirmed new recruit Danny Drinkwater could make his Chelsea debut at former club Leicester on Saturday, while Eden Hazard should also be involved.
The Belgian playmaker has battled back from ankle surgery, and Conte insisted he was happy that he featured for his national team before the Blues this term.
"Now Eden is available and he's at least in the squad for tomorrow," said Conte.
"He's improving a lot, he works very hard to be ready. Now I can count on him but I have to decide the right moment and the right minutes about him.
"But for sure he's available now. I spoke with (Belgium coach) Roberto Martinez and we tried to find the right way to improve the player, improve his fitness.
"I was very happy (for Hazard) to play the game against Gibraltar and also 20 minutes against Greece. I was totally agreeing with that."