The International Olympic Committee admits it could suspend honorary member Carlos Nuzman after the president of the Rio 2016 Games was arrested in Brazil on bribery and fraud charges.
The IOC's revamped ethics commission has been investigating Nuzman, who is also president of his country's Olympic committee, ever since his house was among several raided by the Brazilian authorities last month.
Those raids were a result of information gained from the two-year French probe into former world athletics supremo Lamine Diack and his circle of associates and family members, which has already revealed evidence of widespread corruption in global sport.
The 75-year-old Nuzman was not detained in September but has now been arrested, along with Rio 2016's general director Leonardo Gryner. According to the Brazilian media, Nuzman is accused of being the link between Brazilian businessman Arthur Cesar de Menezes Soares Filho, nicknamed 'King Arthur', and Diack for bribes to African IOC members ahead of the 2009 vote that awarded the Olympics and Paralympics to the South American city.
Nuzman denies any wrongdoing.
The 2009 vote was held in Copenhagen and Rio beat Chicago, Madrid and Tokyo, much to the annoyance of former US president Barack Obama who turned up in person to lobby on behalf of his home city.
In a statement, the IOC said it "takes note" of Nuzman's arrest and its chief ethics and compliance officer has asked the Brazilian authorities for more information so it can proceed with its own investigation.
"(But) given the new facts, the IOC ethics commission may consider provisional measures while respecting Mr Nuzman's right to be heard," it said, before adding "the presumption of innocence prevails".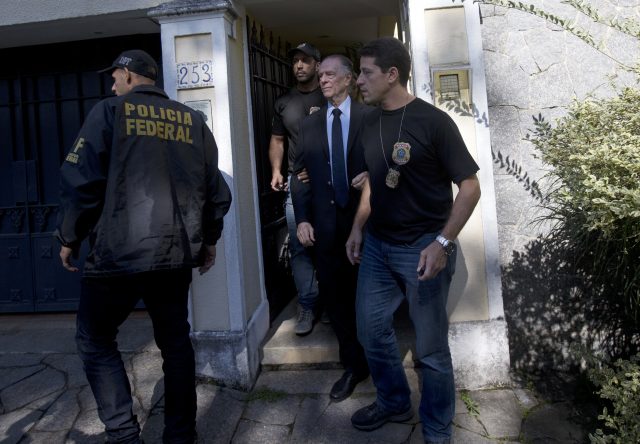 The ethics commission is chaired by former United Nations secretary general Ban Ki-moon and it can recommend action against individuals to the IOC's executive board.
Diack's IOC membership was provisionally suspended a week after his arrest in France in November 2015 and he resigned the following day.