Marseille's former Manchester United defender Patrice Evra appeared to kick a fan in the head in a heated confrontation before his side's Europa League match in Portugal on Thursday night.
The 36-year-old, named as a substitute for the Ligue 1 side's fixture away to Vitoria, was sent off even before the game got under way for an "altercation with supporters", according to a live text commentary on the Marseille website.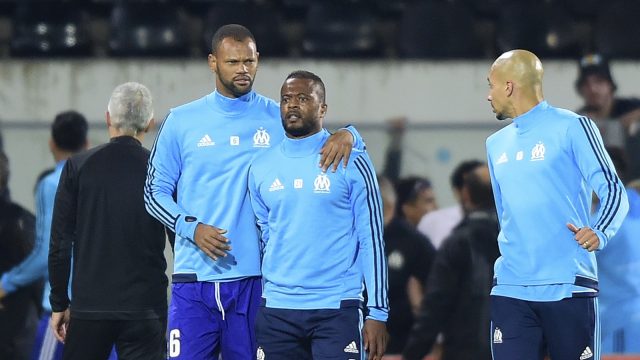 Video footage showed Evra lashing out at one of his own club's fans as players and supporters, who had seemingly scaled barriers to reach the advertising hoardings at the Estadio D Afonso Henriques in Guimaraes, confronted each other at the side of the pitch. Evra was then was ushered away by a team-mate.
According to a report in L'Equipe, he was reacting to taunts directed at him.
The Frenchman, who won five Premier League titles and the Champions League during an eight-year spell with United, joined Marseille from Juventus in January.