Moeen Ali's only complaint was with himself after his controversial dismissal hastened England to the brink of a wide-margin defeat in the first Ashes Test at the Gabba.
There were rumblings, after the all-rounder was on the wrong end of the tightest of third-umpire line calls, that the apparently inconsistent width of the whitewash on the popping crease had contributed to his stumping.
But as Moeen reflected on England's "regrets" in a match they appear sure to lose on the final morning, he made clear it was batsman error that most troubled him – rather than any by the officials or groundstaff.
Moeen was sixth out, initiating a collapse of England's last five wickets for only 40 runs, as they mustered 195 all out in their second innings – despite 51 from captain Joe Root – and therefore set Australia only 170 to go 1-0 up.
At stumps on day four, David Warner (60no) and debutant opener Cameron Bancroft (51no) steered the hosts to 114 for none.
Asked if he thought he was unfortunate to be dismissed by his fellow off-spinner Nathan Lyon, Moeen said: "If I was bowling I'd want it out.
"It depends what angle you look from…but I have to respect the umpire's call and move on.
"I felt I was all right, but (then) the replay looked tight."
He was annoyed with himself, though, because he and Jonny Bairstow had put on 42 together and were beginning to gather momentum.
"I was more disappointed with the time I got out, with me and Jonny building a good partnership," he said.
"I thought they were already under a little bit of pressure.
"Now, it looks easy now for them – but anything over (a lead of) 180 or 190 was dangerous.
"If we'd carried on going, it could have been 220 or even further than that."
Mitchell Starc, who like his fellow seamer Josh Hazlewood and Lyon finished with three wickets, was not panicking about England's sixth-wicket stand – and pointed out Australia then quickly ran through England's remaining batsmen.
He said: "We know they bat deep – Moeen and Jonny have scored runs – but thought if we stuck to our plans we would a find a way to take wickets.
"We got stuck into the tail pretty quickly.
"The way our boys bowled at them in the last home Ashes, we used that as a blueprint.
"They can expect more short stuff as the series goes on."
Moeen, meanwhile, believes England have let several opportunities slip in this series opener.
Asked if they have regrets, he said: "Quite a few.
"We're very disappointed.
"The first three days we played well – today we let ourselves down with the bat.
"A few players got in and never really got the big score that we needed."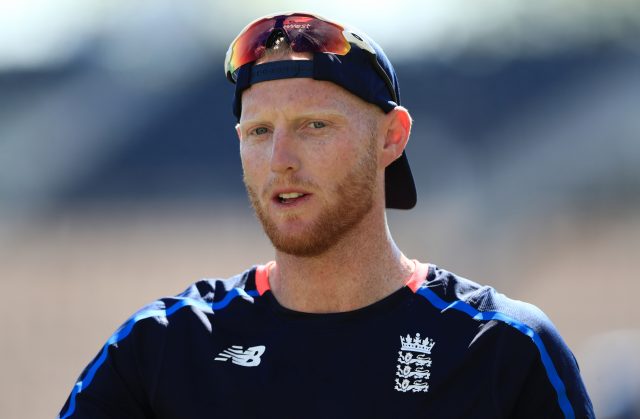 England are without Moeen's fellow all-rounder Ben Stokes here, of course, while he waits at home to see if he will be charged by police after a late-night fracas in Bristol back in September.
Moeen said: "He's a very good player, one of our best in the past few years … (but) we know he's not here.
"The tail is a lot longer – we're quite dangerous when we have guys who can score big runs down there.
"It also stops us from losing wickets in clusters.
"He is a big part of this team, (but) we just have to get on with it."