Ricky Ponting expects Ben Stokes will be a changed man when he returns to England's Test team.
It has become increasingly unlikely of late that Stokes will be back in the fold mid-Ashes, as he waits to discover whether the Crown Prosecution Service will advise police to charge him following his arrest in September after a late-night fracas in Bristol.
While Stokes instead prepares to return to the middle this weekend for the first time since then for Canterbury Kings in his native Christchurch, Ponting speaks from personal experience about the impact a similarly enforced absence once had on him.
Australia batsman Ponting was suspended for three one-day internationals at the age of 24 after finding trouble on a night out in 1999.
He returned knowing he needed to earn back the respect of his team-mates and senses match-winning all-rounder Stokes may well feel the same when his turn comes to rejoin England.
"It just won't be on-field stuff that he has to prove," said Ponting. "He has to prove the off-field stuff's different. He has to show them that he's different to what he was before this incident happened."
England are not about to forget that Stokes is a brilliant player, of course.
"They all know what he can do on the field, and he's the heartbeat of their team," added Ponting. "Whenever he's out there they all walk a bit taller. That won't change – and they'll respect him as a player.
"But he'll have to gain their respect back from what he does off the field and what sort of person he is around the team."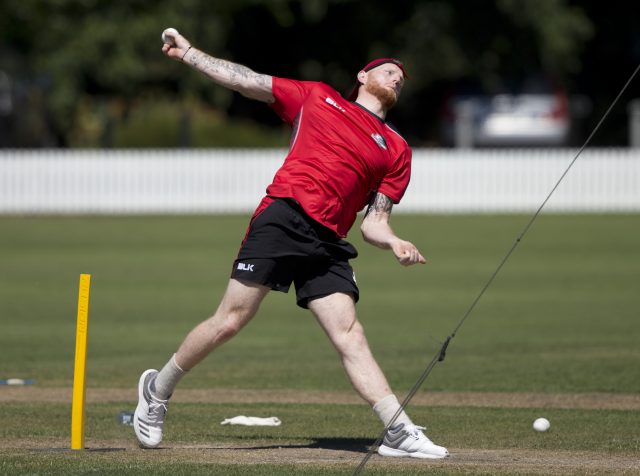 Ponting cites his suspension as the turning point in his career.
Of Stokes, he said: "I don't know him, but I reckon there'll be a noticeable (change) with the way he is as a person off the field from what he has been previously.
"When you have the only thing you'd ever wanted to do taken away from you, as a young bloke, it makes you wake up pretty quickly and work out that there's a big, bad world waiting for you out there if you get yourself in the wrong place at the wrong time.
"It was the turning point in my career. I could cope with the fact that I let myself down and my family down, but the one thing I couldn't cope with was not knowing what my team-mates thought about me.
"That was the thing that hurt me the most. So I had to prove to them that I was going to change, I was going to be different and that I deserved to be back in the Australian team."
Australia's all-time record runscorer quickly did so.
"My first game back… I was a different person and a better player," he said. "It gave me a chance to prove to everyone what I wanted to do and what I wanted to become."