Dawid Malan harnessed England's fleeting anger at Mark Stoneman's controversial dismissal as his maiden Test century gave them the advantage on a spicy first day in Perth.
Malan (110no) delivered the first hundred of England's Ashes campaign, while Stoneman (56) and Jonny Bairstow (75no) played important hands too in a stumps total of 305 for four after Joe Root chose to bat in this third Test.
First Stoneman, and then Malan, were in the eye of a storm as the WACA of old returned, with all its world-renowned pace and bounce, and Australia's seam attack was in its element.
But Malan and Bairstow's unbroken stand of 174 was the perfect riposte.
History boys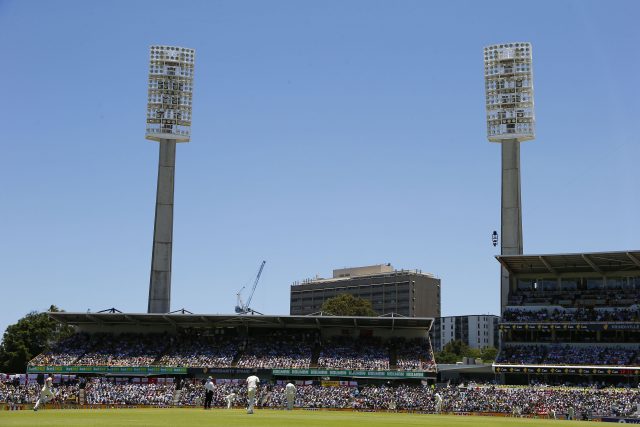 Only Mike Brearley's 1978/79 tourists have won here for England in 13 attempts spread over almost half a century. The portents have hardly been promising for Joe Root's men this time round, but after day one they have a chance – in the final Ashes Test to be played at this famous venue – to set the record straight at last.
Shot of the day
Malan moved into the 60s with a crowd-favourite cover-drive off Josh Hazlewood. It was precision placement rather than power that brought him a boundary which was emblematic of his measured innings in trying times.
Play of the day
Wherever you stand on the legitimacy of Mark Stoneman's controversial dismissal, the epic standard set by bowler and wicketkeeper was undeniable. Mitchell Starc, replacing Hazlewood after a brutal spell, produced the best delivery of all – and then Tim Paine made a brilliant take leaping high above his head.
Stat of the day
89mph – The average speed of Australia's seam attack, as the second new ball approached. England will do well to beat 83 or so.
Tweet of the day
What next?
England cannot afford to let up. They have given themselves a chance here – but as Root has spent much of the past week pointing out, they need to stick at it for five days, or face the consequences.