Mitchell Starc's participation in the Boxing Day Test appears in significant doubt after his pace partner Pat Cummins described the left-armer as only "50/50" to be fit in time.
Cummins, who also confirmed there will be no rethink from Australia's Ashes-winning attack about their bouncer barrage for England's tailenders, reported Starc has been on crutches to protect his injured heel.
Starc is the series' leading wicket-taker, with 19, but seems highly likely to be replaced by Jackson Bird in Melbourne as Australia exercise understandable caution.
Cummins said: "I think he's about 50/50 – he's doing everything he can to get right. He's been on crutches the last few days to try to take some weight off the heel.
"He's absolutely itching to get out there and play, but (we've) got to make sure he's right."
Australia must factor in Starc's availability for a four-Test tour of South Africa, starting in February, with their ambition to dish out a 5-0 whitewash to England.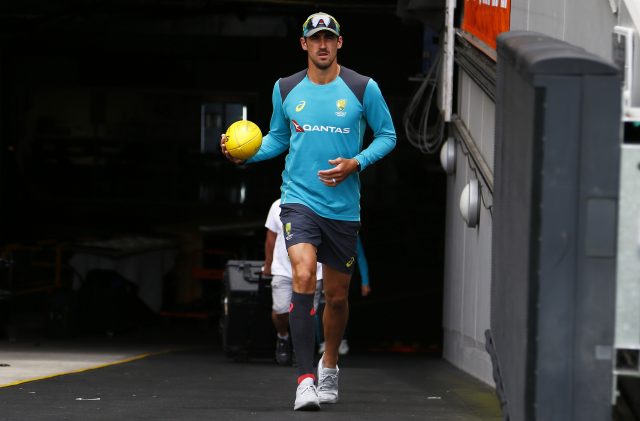 "I think that's certainly part of the thinking of the selectors, the captain and everyone around him," said Cummins. "I know for him he just wants to play every game, but it's a funny kind of injury.
"It's not super common, but if it's not treated well it can drag on for a long time."
Whoever completes Australia's attack as they try to augment their unassailable 3-0 lead, there will be no let-up against England's lower-order batsmen.
High-profile observers have wondered whether the tactic is excessive and could be curbed by the umpires with stricter implementation of cricket's Laws.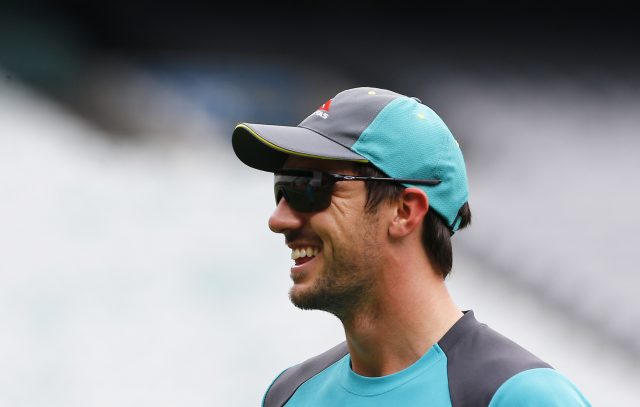 But Cummins said: "Not at all – for us plan A is always 'how can we get the batsmen out', and at the moment for a few of their guys we think that's our best chance of getting them out for the least amount of runs. Until that changes, our plans will (be) pretty solid."
He does not see the likes of Stuart Broad or James Anderson as defenceless batsmen.
"I think they're all pretty competent. Broad's got a Test hundred, and Anderson's got an 80-odd.
"Starcy, (Josh) Hazlewood, Birdy and I knew we were going to cop it as well – so we spend lots of time in the nets working on it … talking to other players about how to best defend it.
"I think I've copped about 50 so far this series, so we get back as much as we dish out."
There is no 'fast bowlers' union', as far as Cummins is concerned.
"It is a bit in the nets, but once you get out on the field, the gloves are off and there's no alliances," he added. "I don't think that's ever changing – we're all too competitive for that.
"It's one of the thrills of bowling fast, trying to unsettle the batsman when the pitch might not have sideways movement or swing. I think it's part of cricket and I hope it will always stay part of cricket."
:: There will be an enhanced and "highly visible" police presence at the MCG for the fourth Test, it was announced at a press conference, after Thursday's incident in which 19 pedestrians were injured when a car was deliberately driven at them outside the nearby Flinders Street station.