The MCG pitch used for the Boxing Day Ashes Test has been rated poor by the International Cricket Council.
The heavily-criticised surface produced a dull draw, with minimal pace and bounce on offer and a lack of deterioration thwarting England's attempts to force a first win of the series.
Australia scored 327 and 263 for four declared – with Steve Smith and Mitchell Marsh comfortably batting out the last two sessions – and England making 491 in their only innings.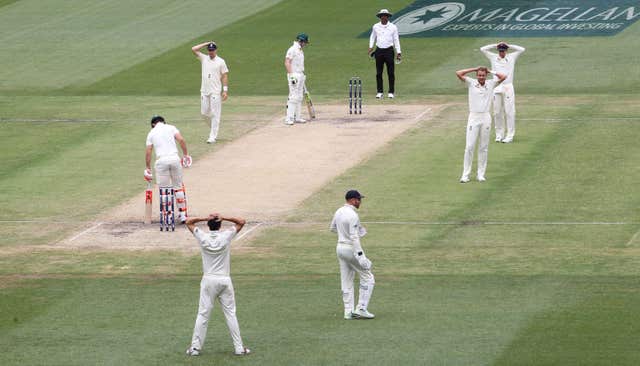 The ICC Pitch and Outfield Monitoring Process has now returned a verdict of "poor" on the Melbourne surface, after ICC match referee Ranjan Madugalle submitted a report expressing the concerns of the match officials over the performance of the wicket. Cricket Australia now have 14 days to respond to the report.
Madugalle said: "The bounce of the MCG pitch was medium, but slow in pace and got slower as the match progressed.
"The nature of the pitch did not change over the five days and there was no natural deterioration. As such, the pitch did not allow an even contest between the bat and the ball as it neither favoured the batsmen too much nor it gave the bowlers sufficient opportunity to take wickets."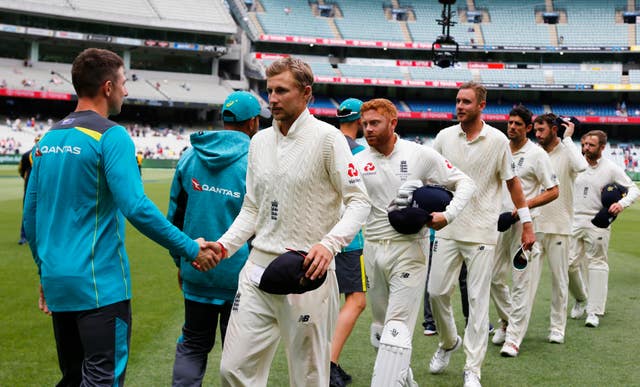 More than 260,000 fans attended over the five days but former England captain Michael Vaughan was among several experts who did not mince their words.
Current captain Joe Root described it as "very unresponsive" in comments which prompted MCG authorities to announce a review of preparation methods, while even Australia skipper Smith was critical, despite his second-innings century.
"I don't think it's good for anyone," Smith said. "I think it just needs to do something. It hasn't changed over five days, and if we were playing for the next couple of days it probably wouldn't have changed at all either.
"It's got to find a way to have some pace and bounce, or take some spin or do something. I don't mind if (pitches) are flat as such, but they just need to have some pace and carry in them. This wicket just has none of that."
Asked if the pitch was suitable for such a showpiece occasion, Root said: "It's not an exact science … (but) as a player you turn up and all you can do is respond to what's there in front of you."
The rating of the MCG pitch is the last before the ICC introduces a revised process on Thursday, under which substandard surfaces will be awarded demerit points.
Under the new guidelines, the MCG's poor rating would have accumulated three points, with any venue accumulating five points over a five-year rolling period being suspended from hosting international cricket for 12 months.