Jose Mourinho has hinted Manchester United may be in active in the January transfer market after all following a spate of injuries.
The Portuguese was missing a host of players for the New Year's Day win over Everton, including strikers Romelu Lukaku and Zlatan Ibrahimovic, with Ashley Young also beginning a three-game suspension to further limit his options.
Only last week Mourinho had admitted it was unlikely there would be any incomings at Old Trafford this month but a stretched squad appears to have altered his stance.

"We will compete always, we competed and we didn't have I think nine players," he said.
"Nine players were not here. I always say that I like my guys very, very much. We have a fantastic relationship, we give our best, we try to do well always and when we don't we stick together and fight.
"If somebody comes, welcome, if nobody is coming we are going to fight with the players we have. I had not one more player to select, even Chris Smalling was on the bench but he could only play in an emergency situation."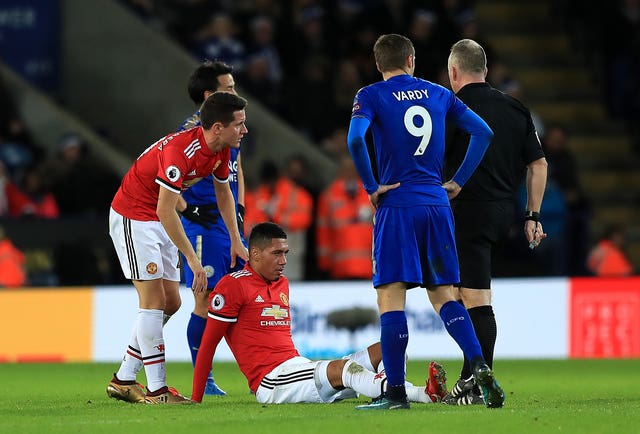 Anthony Martial, playing up front due to the absence of Lukaku and Ibrahimovic, and Jesse Lingard were both on target in the second half at Goodison Park – the latter scoring for the 10th time this season, seven of which have come in his last nine games.
It is a significant total for a player who managed only half of that across all of last term and further evidence that, shortly after turning 25, Lingard is coming of age as a United player. Yet the England international has revealed his goals target for the campaign was greater than just simply getting to double figures.
"I have still got a target in mind and I'm working towards that," he told MUTV. "I just want to assist and score goals to help the team – it's good for me and that's my aim. (The target) is secret! But I'm working towards it and I'll keep working hard to help the team. It's always good for us to score as attacking players and to help the team get the three points."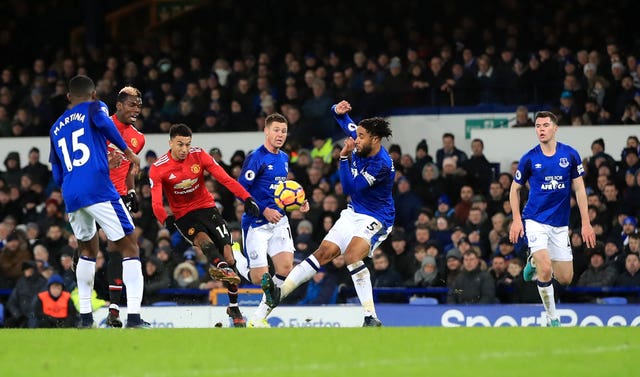 A clean sheet for United meant Everton have now scored just once in their previous four games. Toffees boss Sam Allardyce is desperate to recruit a new striker this month and is still hopeful a deal for Besiktas' Turkish international Cenk Tosun will materialise.
"Our deal is in, our deal is there, it's up to them whether they accept our deal or not," Allardyce said. We've done all we can. I would presume we will know in the next 24 hours whether we've been successful or not.
"Obviously we need a bigger goalscoring threat than we've got at the moment. That may help us in many ways to achieve more results and certainly will if whoever we get scores goals. I can't guarantee whoever we get in is going to score goals straight away, I just hope he does when we do."