Novak Djokovic made an impressive return to action in an exhibition clash with Dominic Thiem but admitted his elbow is still not 100 per cent.
The former world number one has not played a competitive match since retiring during his Wimbledon quarter-final against Tomas Berdych last July.
Doubt was cast over whether Djokovic would be fit to play in the Australian Open, which starts on Monday, when he withdrew from warm-up events in Abu Dhabi and Doha after feeling pain in the elbow.
But, after beating Thiem 6-1 6-4 at the Kooyong Classic, Djokovic declared himself happy.
He told reporters at Kooyong: "I don't want to be overconfident. Obviously I'm very happy with the way it went today.
"But I don't want to say it's 100 per cent, I'll say that when I start a tournament and I actually feel that it is 100 per cent.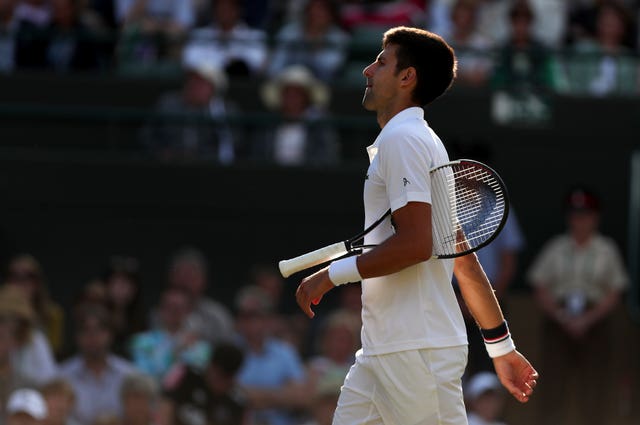 "It worked pretty well, especially the serve, which was the biggest question mark because of the elbow, that shot in my game was compromised prior to July when I had to stop in Wimbledon."
While not too much should be read into the result of an exhibition clash, Djokovic looked sharp as he prepares for the start of a grand slam he has won a record six times.
He said: "I think it is (enough). Obviously, it's the first time in my career I've had such a long break and it would be ideal if I had another tournament under my belt before coming out to Australia, but I haven't had a chance. I'm going to take whatever I can."
Djokovic also took part in the Tie Break Tens event played at Melbourne Park on Wednesday evening.
The tournament, where all matches are first-to-10-points tie-breaks, also featured Rafael Nadal but doubt was cast over Stan Wawrinka's participation in the Australian Open when he pulled out.
Like Djokovic, the Swiss has not played since Wimbledon, after which he underwent knee surgery.