National League chief executive Michael Tattersall has warned Bromley, Maidstone United and Sutton United he will relegate them to the sixth tier if they choose their artificial pitches over promotion to the English Football League.
The National League decided to let teams to play on 3G pitches last season but asked each club to sign an "irrevocable undertaking" that they would be willing to rip them up if promoted to League Two, which does not allow artificial pitches, or face relegation.
With Sutton third in the table and Bromley just a point off the play-offs in ninth, the prospect of that dilemma presenting itself has grown, and in August the three clubs wrote an open letter to the EFL calling on it to "show leadership" by making 3G legal.
In a statement, Harvey said the potential use of "synthetic or artificial grass surfaces" would be discussed as part of an ongoing review of stadium criteria but noted that any change to the rules would need the backing of a majority of EFL clubs at June's annual general meeting and would not come into force until the season after next, 2019/20.
The last time EFL clubs held a full vote on whether to allow 3G pitches in Leagues One and Two in November 2014, the vote was tied 34-34, with four abstentions. Three months later, a follow-up meeting shelved the issue without a vote when it became clear that opposition had hardened.
Press Association Sport understands the situation has not significantly changed, as Championship clubs remain keen to align themselves with the Premier League's insistence on grass and even many League One clubs are unconvinced of the economic arguments.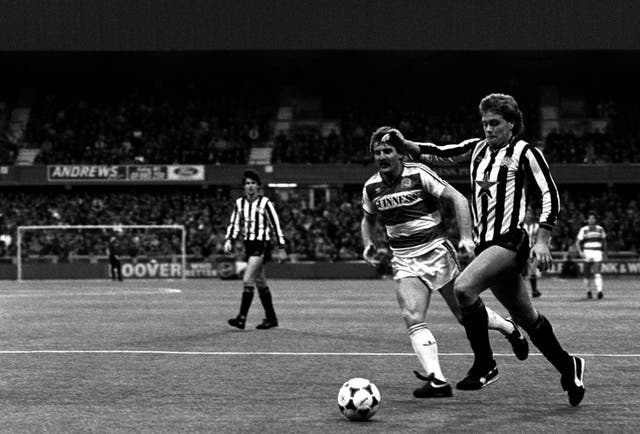 The Football Association is in favour of clubs installing modern artificial pitches, which can be used for up to 50 hours a week, but the old stereotypes about 'plastic pitches' causing carpet burns and injuries to joints mean the Professional Footballers' Association is against the idea.
Speaking to Press Association Sport, Tattersall said the National League "had crossed that Rubicon" and was supporting clubs that wanted to play on 3G but the issue of promotion/relegation was more important.
"If we don't send the EFL two eligible clubs they will reprieve the 91st club and we will have undermined our raison d'etre," Tattersall said.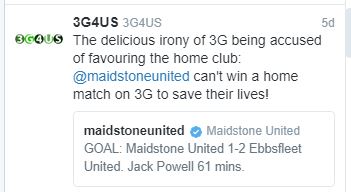 He explained the league was founded in 1979 to settle the issue of which team was best qualified to replace the 92nd club in the pyramid, on merit. Before that, the champions of regional leagues had to convince the EFL they were the most deserving, which often led to the 92nd club being re-elected.
"Why else are we playing games on a national basis at this level? That is fundamental to what we're about and 3G is not as fundamental as that," Tattersall said. "I don't want to relegate a club on this basis – nobody wants to do that. But the irrevocable undertaking was not a work of fiction.
"You have to bloody mean it and if you fail to live up to it we're not just going to tickle your tummy.
"It sounds draconian but it's necessary. Should we hold a play-off final if one team isn't going to accept promotion? (The relegation rule) is the least bad solution."