Jose Mourinho expects Manchester United will soon sign Arsenal's Alexis Sanchez after he missed the Gunners' win over Crystal Palace to travel north to discuss the switch.
Sanchez was left out of Arsenal manager Arsene Wenger's squad as he nears a move to Old Trafford that could see Henrikh Mkhitaryan move in the opposite direction.
Reports on Saturday evening claimed a deal was agreed for a straight swap, with Mkhitaryan set to undergo a medical in the next 48 hours. Press Association Sport understands Arsenal's position remains unchanged from when Wenger said he expected the transfer to happen during his press conference following the Palace game.
Like Sanchez, Mkhitaryan was missing for United's fixture at Burnley while negotiations continue.
Speaking after United's 1-0 win over Burnley, Mourinho said of signing Sanchez: "I expect soon or never. I think it's so close, so close – so close that if it doesn't happen (soon) it's not going to happen.
"So I am positive, I know that my people are doing everything, absolutely everything they can – the owners with the green light, Mr (Ed) Woodward's working hard.
"I think everybody is giving everything they can and I think they are going to be successful."
Sanchez had trained with Arsenal's first team as usual on Friday and Wenger had said he could be involved against Palace should a move to United not be completed beforehand.
However, Wenger confirmed after the game that the 29-year-old was omitted with negotiations ongoing.
"I didn't take him because there is a question of him moving to Manchester United and you cannot drive up north and as well play football," Wenger said.
"That's difficult so that's why I decided to leave him out.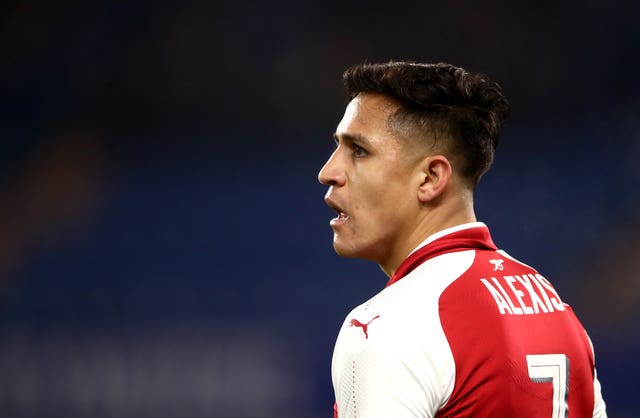 "In these kind of things, as long as it's not over the line you cannot say it will happen because the negotiations become more and more longer and edgy because every detail becomes important nowadays.
"If you want to have a bet, it could happen."