The Football Supporters' Federation has expressed its concern at the lack of clarity during the use of Video Assistant Referee referrals.
The system has been trialled in this season's FA Cup and it came under the spotlight in Liverpool's fourth-round clash with West Brom on Saturday – a game the Baggies won 3-2.
Three major incidents in the first half alone required the intervention of technology – including the first time a match referee has used a pitchside television replay.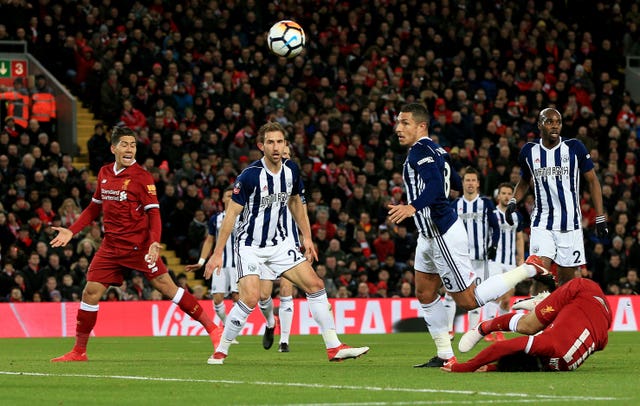 The FSF has reiterated its backing of the use of technology, but only if it is clear to supporters what is going on.
It said in a statement released to Press Association Sport: "FSF policy was always to back goal-line technology providing that the results were instantaneous and didn't break the flow of the game. Clearly that didn't happen on Saturday with VAR.
"In moments when the game was paused there was a lack of clarity about how decisions were made and a lack of communication in relaying information to match-goers.
"Like everyone in football the FSF is keeping a close eye on this and, as a member organisation, we'll be speaking to supporters to see how they feel VAR is progressing."
Baggies boss Alan Pardew was also upset at the lack of communication.
He said: "It's hard to know where to start. I don't think that is what you would want to see going forward," said Pardew. "There is no communication from the referee to us.
"Our fans started singing, 'It should have been four'. Maybe they saw it on the phone. Do you want the fans to get it third-hand? As a football person on the sideline I wasn't comfortable with that first half."