Manchester City brushed aside the deadline day disappointment of failing to sign Riyad Mahrez to power on at the top of the Premier League.
The leaders pulled out of a potential deal for the Algeria forward after baulking at Leicester's rumoured £95million asking price, but that hardly seemed to affect their current star man Kevin De Bruyne on Wednesday night.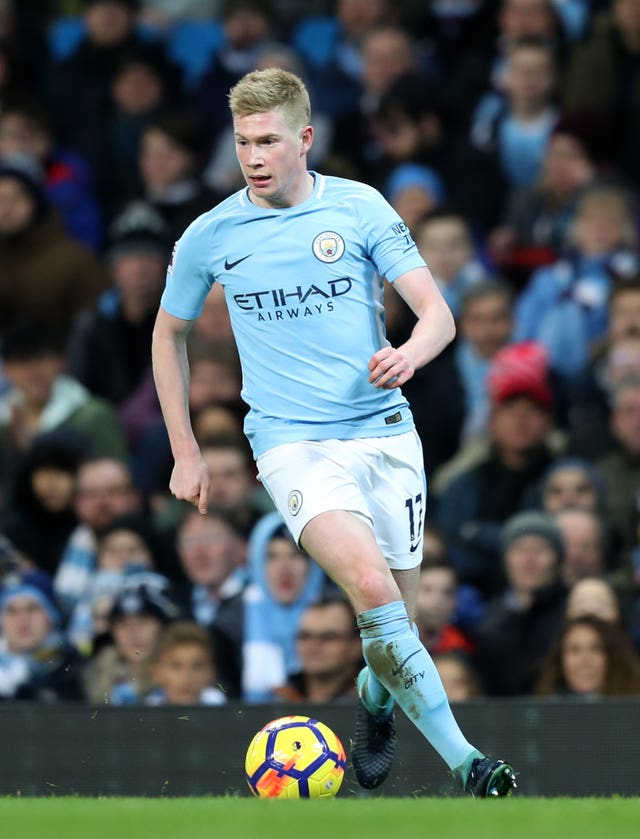 De Bruyne created the opening goal and scored the second himself before Sergio Aguero wrapped up proceedings with a late third.
Combined with defeats for Manchester United and Chelsea, and a successful debut for record signing Aymeric Laporte, it made for an excellent night for a delighted manager Pep Guardiola.
The City boss said: "I'm so happy. I feel that is one of the best performances we have played this season. Playing better than the way we played here is quite difficult. It was a joy to watch the guys play."
There was again controversy over tackles with City substitute Brahim Diaz caught by a high, studs-up challenge from Matt Phillips.
Only on Sunday Guardiola reiterated his oft-repeated call for referees to give players better protection after a bad tackle on Leroy Sane in the FA Cup win at Cardiff. Sane is facing up to seven weeks on the sidelines with ankle ligament damage.
James McClean was also booked for a cynical attempt to foul De Bruyne in the build-up to the second goal.
Guardiola said: "We were lucky. We could have been unlucky, like with what happened three or four days ago with Leroy. The image can speak for itself. I repeat what I said after the previous game. It was not necessary."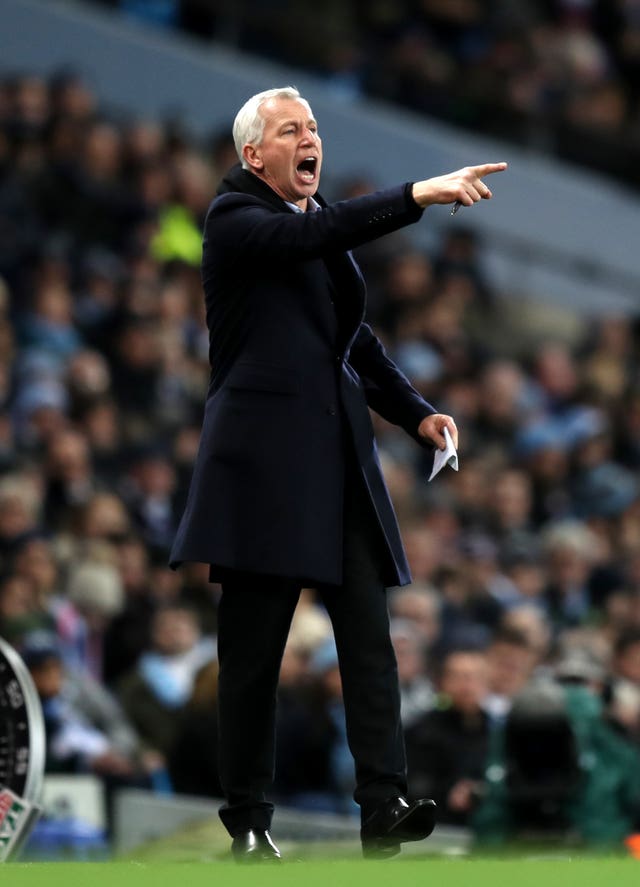 Pardew said: "He's a winger and in desperate situations wingers can make poor challenges. It was a poor challenge, make no mistake about that.
"But I thought Pep's comments at the weekend affected the crowd. Every challenge they were saying, 'You're not protecting our players, referee'."
The result left the Baggies three points adrift at the foot of the table.
Pardew said: "It was a tough night. Against that kind of quality, we found it very difficult to get the pace of the game.
"We couldn't do it. We never knocked the wind out of their sails. They were absolutely terrific."