Newcastle prop Jon Welsh is confident a depleted Scotland front row can compete with Wales when the NatWest 6 Nations kicks off this weekend.
The 31-year-old was named in Gregor Townsend's starting XV to travel to Cardiff for Scotland's Six Nations opener this weekend, more than two years since his last appearance on the international stage.
Welsh has been out of the reckoning since last playing for the Dark Blues in the 2015 Rugby World Cup in the defeat to Australia, but has been included after a succession of injuries to his front row rivals.
WP Nel, Al Dickinson, Zander Fagerson and Darryl Marfo are among those who will be missing this weekend, prompting concerns over how Scotland would cope against Wales' scrum, but Welsh is ignoring the detractors.
"I have my own job to do and focus on," he said. "I am confident, I have played with Gordon Reid for years, played against and with Rambo (Stuart McInally) for years as well."
He added: "You talk about the front row as a 'weakened position', but you have D'arcy Rae there who has worked a lot under Dan McFarland (forwards coach) and John Humphreys (Glasgow forwards coach) now at Glasgow, you have Murray McCallum who I think has been thrown into the deep end at Edinburgh and done brilliantly, and it could have easily been him starting.
"When you come in there is a demand to perform and train well, and if you're not you will definitely get told about it."
It is arguable that Welsh would not have got this opportunity to resume his international career – along with Scott Lawson who is on the bench – had it not been for the injuries that have struck Townsend's squad, but the former Glasgow forward says he never gave up hope of a recall.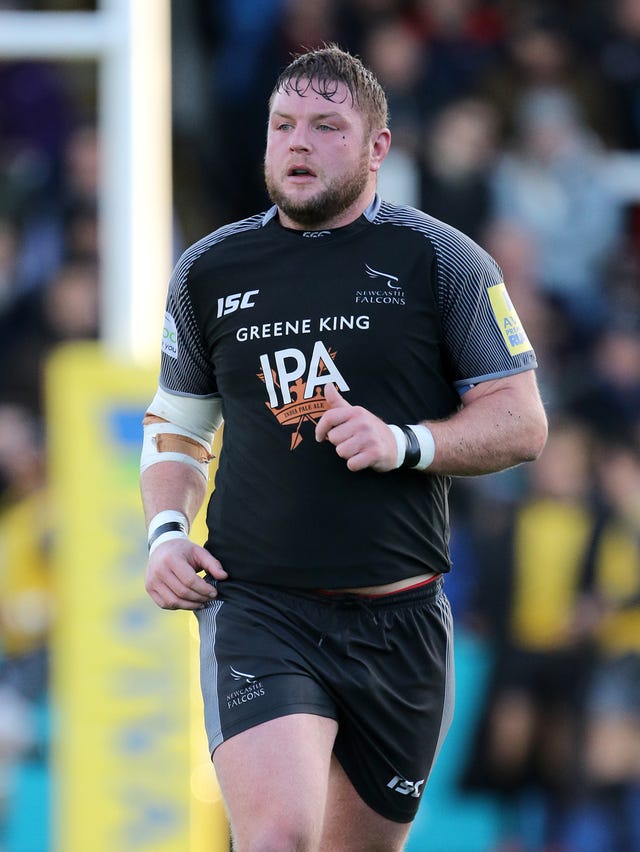 "I don't think your desire to play for Scotland ever goes away. I just kept training and have been lucky enough to be given another shot."
He will be joined on the pitch in Cardiff by club colleague Chris Harris, who will be making his first start for Scotland in the centres after making his debut off the bench against Samoa in the autumn, and Welsh thinks Scottish Rugby has done well to nick a player from under the nose of England.
"He is absolutely brilliant," Welsh enthused. "When I first joined Falcons he had been a pro for about two years and speaking amongst the guys, I didn't know he had Scottish heritage but I thought there was a guy who could play for England in the future, and we were lucky enough to snap him up."