Arsene Wenger admitted his side could not afford to lose the north London derby after Harry Kane's winner for Tottenham left Arsenal clinging onto their top-four ambitions.
Spurs got the better of their neighbours as Kane headed home after half-time to secure a 1-0 Wembley victory which moved the hosts seven points clear of the Gunners in the Premier League table.
Arsenal could be eight points off the top four, and a return to the Champions League, if results go against them over the weekend.
"It's a game we couldn't afford to lose, of course," manager Wenger said.
"That makes it much more difficult now but we have to fight for as long as we have a mathematical chance. There was more at stake than just the derby. That's why it's so disappointing to lose the game in the way we lost it.
"I think the game should have been finished at half-time for me. We missed opportunities on counter-attacks that are not missable at our level.
"In the second half, we should have lost the game by more than one goal at the start of the second half. We were destabilised by the goal they scored and they had two or three more opportunities that they could have scored."
Manchester United finished outside the top four last season but secured a return to the Champions League courtesy of winning the Europa League.
Arsenal are in that competition this term and could repeat the feat achieved by United, with their round-of-32 tie against Ostersunds next up.
But Wenger maintains he wants to get back into Europe's elite club competition through the league, rather than putting all of his hopes on a successful Europa League campaign.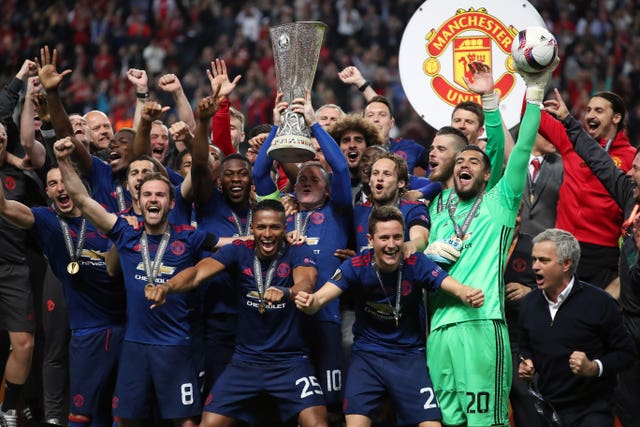 "Football is not about switching off for three games and then switching it on for one game. Manchester United decided (to focus on the Europa League) once they were in the semi-final.
"We are far from the semi-final and we have to fight to have a chance to come back. For me, it's a very disappointing result because the priority has to be to get into the Champions League from the Premier League."
The win meant Tottenham have now taken seven points from their last three Premier League games – a run which saw them play Manchester United, Liverpool and Arsenal.
"I think it is important for the belief of the team," the Spurs boss said.
"You know very well that football is about trust, confidence and belief. I think a clean sheet against United, clean sheet against Arsenal and I think we deserved more against Liverpool but only took a draw.
"The performance of the team is fantastic, I'm so pleased because that was a key period where you need to fight for the top four and with these three points we are in the battle and arriving in the Champions League is a competition that excites the fans, excites us and you dream of playing in those games."