Olympic champion Jack Laugher intends to be as "smart as possible" as he looks to recover full fitness and partner Chris Mears to gold for Team England at the Commonwealth Games in Australia.
Laugher won Great Britain's first Olympic diving gold alongside Mears in the men's synchronised three-metre springboard event in Rio.
However, the 23-year-old underwent ankle surgery last November. Given the recovery involved, Laugher accepts it is not the ideal preparation as he and Mears target more success on the Gold Coast, with their event set for April 13 at the Optus Aquatic Centre.
"Training is going all right, I am trying to do everything that I can, just working with my physios and the doctors to get myself in the best possible shape I can physically be," Laugher told Press Association Sport.
"There are still a few weeks to go to the Commonwealth Games and I am going to give it my all there to do my country proud.
"Everyone is trying to get me in the best shape possible and I think I have got a very good shot of being in great shape going into the Games."
Laugher added: "It is not going to be the best preparation, with having an operation recently, but it is about being as smart as possible now and try to do all the rehab I can, all the extra work that maybe some people aren't doing to try to get into as best shape as possible.
"I am training really, really hard in the pool and looking in brilliant shape for the stuff I can do, so it is a bit of a difficult one, but I really want to go out there and do my best."
Laugher may compete in Beijing and Japan before heading to the training camp in Australia.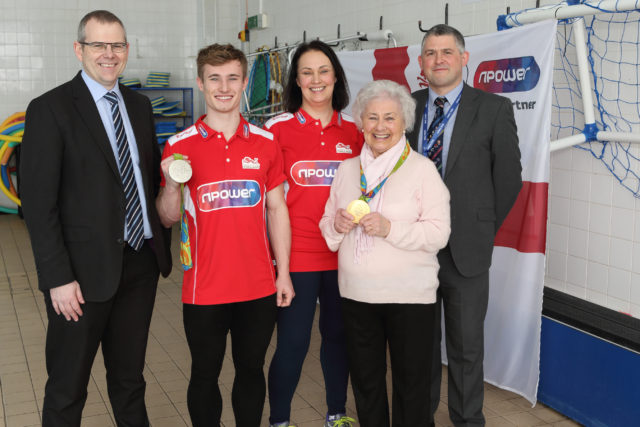 "It has been a really good day with the boarders, and a lot of my old teachers came down as well, which was nice to see them after five years that I have not been here, and to hear that they still support me and follow my career," Laugher said.
– npower is proud to be an Official Partner of Team England and are encouraging the nation to show their support for the team in the 2018 Commonwealth Games in Australia