Ben Stokes' near instant return to match-winning form for England is further evidence to Joe Root what a special talent he is.
It took Stokes just one 'warm-up' – in which he almost dragged the tourists into contention in the first one-day international – before he delivered a man-of-the-match performance at Mount Maunganui to level the series against New Zealand.
After five months in exile, it is hard to envisage any but the very best so close to the peak of their skills so quickly.
But Stokes marked himself out on Wednesday when he sealed the deal for England with an unbeaten top-score of 63 to add to two wickets and two run-outs.
Until this week, the 26-year-old had played no international cricket since September 24 following his arrest outside a Bristol nightclub which ruled him out of the Ashes as he and England waited to discover if there would be criminal charges.
Only after Stokes pleaded not guilty to affray at Bristol Magistrates Court last month was it announced he could rejoin his team-mates in New Zealand.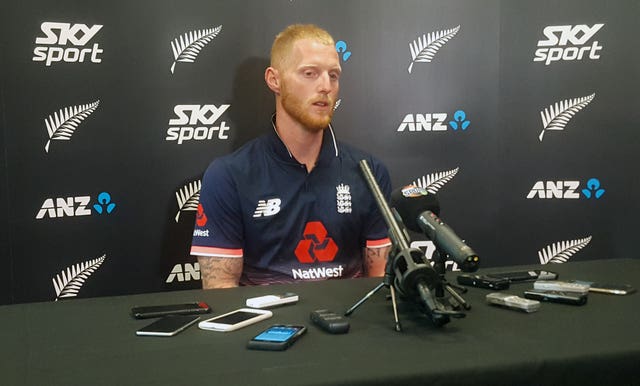 "It's testament to just how good a player he actually is," said Root, Test captain and lynchpin batsman across the formats.
"To have such a period out of the game and come straight back and perform how he has shows the skill level of the individual really. I've always said he's such an integral part of this team in all formats. He proved that last night – in all three disciplines he was outstanding."
England appear to have an extra edge over the opposition whenever Stokes is involved.
Root added: "He set the standard, took vital wickets, run-outs and then obviously knocked the runs off so convincingly. It's just great to see him get back so quickly as well."
Root led England to a 4-0 Ashes defeat in Stokes' absence for so much of the winter.
It gradually became evident the brilliant all-rounder would not be back to face Australia, but Root kept faith Stokes may return against his native New Zealand.
"I was always definitely hopeful," he said.
"I think most important is the fact that now he is back – for him, I'm sure – to get a good start under his belt will give him a lot of confidence.
"It's about moving forward now, and I think he's done that brilliantly.
"He always gives everything on the field, and last night was just another example of that."
New Zealand captain Kane Williamson and his fellow key batsman Ross Taylor remain fitness doubts for Saturday's third ODI in Wellington.
Williamson had to miss the second match of five with a mild hamstring strain, while Taylor did not field at Mount Maunganui and has since had a scan on his quadriceps which has shown no serious damage.