Chris Robshaw admits England must rediscover their swagger for the summer tour to South Africa as Warren Gatland's bleak prediction of ongoing decline hangs over the squad.
Ireland emerged 24-15 winners from Twickenham on Saturday to complete the Grand Slam and inflict a third consecutive defeat on a team that collapsed to their worst tournament performance since 1987.
Responding to footage of Eddie Jones describing Wales as a "little s*** country" during a talk given in Japan last year, Gatland declared last week that defeat to Joe Schmidt's newly-crowned champions could serve as the prelude to a whitewash in South Africa, thereby doubling England's losing run.
The Springboks intend to recall some of their European-based stars for the three-Test series and have seen optimism return following the appointment of Rassie Erasmus as head coach.
"Confidence is such a massive thing in sport," Harlequins flanker Robshaw said.
"I wouldn't say we lack confidence but we probably don't have that swagger we had two years ago. We need to find a way to get that back.
"We're going to South Africa in the summer which is going to be a tough tour so we need to bounce back and be stronger. We need to learn how to win again.
"From the last two weeks, whenever we've gone out, we've felt confident in ourselves, confident in the players we have, but it's not gone our way.
"It's gone pretty badly in terms of that. There's no denying we're extremely disappointed with how this year has gone. But we stick together and move forward."
Jonny May, who ran in three tries in five starts in the 2018 NatWest 6 Nations, hit back at Gatland.
"I don't know why Warren would be talking about our games. He coaches Wales. We'll see," May said.
"I'd be surprised if you don't see a response from this group. I'm sure we're going to get better. I'd back us every time.
"South Africa is a great opportunity. If we were to go out there and win a series then it would definitely be a foot back in the right direction after taking a bit of a hit.
"We have a lot of rebuilding to do because three in a row isn't good enough. You can't forget what we have done and what we can be, but we have to start from the bottom up again.
"We're not back at square one but we were flying high and it's going to take some hard work and a run of good games to get back to where we need to be before the World Cup."
The most pressing of Jones' concerns ahead of the June tour is the recurring problem of a lack of leaders behind Dylan Hartley and Owen Farrell, and it is the latter who is offered as the template for what the head coach is seeking.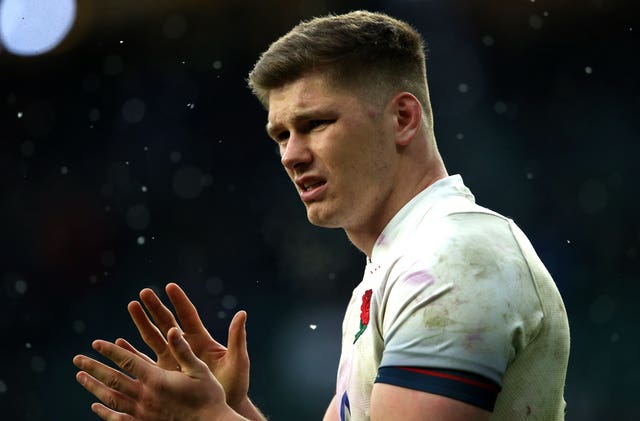 "And when you are developing people who aren't Owen Farrell and you are asking them to do other things, sometimes the weight of those things affects their performance in a negative way.
"So they seem less energetic, but in fact they are just trying to cope with the new responsibilities."