Australia endured one of the most ignominious days in their cricketing history in Cape Town, condemned and exposed for a ball-tampering ruse that has left Steve Smith scrambling for his future as captain and booed out of Newlands after crashing to a dismal defeat.
It is hard to shake the feeling that Australian cricket in its present iteration is now an irrevocably tainted brand and it would be no surprise to see Smith, suspended for the fourth and final Test against South Africa after a personal intervention from Dave Richardson, the chief executive of the International Cricket Council, pay with his job.
Head coach Darren Lehmann, absolved of guilt by Smith but with plenty of questions to answer as the team's ultimate authority figure, also faces an uncertain period.
Bancroft may have been the man wielding the improvised sandpaper but his junior status and Smith's confession of complicity saw him pay a bigger price – banned, fined 100 per cent of his match fee and handed four demerit points, while the perpetrator was fined 75 per cent of his purse and hit with three demerit points.
Unlike Smith he remains available to play in Johannesburg next week but that may prove fanciful.
Smith, Bancroft and vice-captain David Warner, who joined his skipper in agreeing to temporarily step down on the fourth morning, were all booed to and from the crease with gusto by the Newlands crowd as the tourists lost all 10 wickets, and the match, in the final session.
The 322-run defeat means they cannot now win the series but they have lost much more in the last 24 hours, mostly in terms of trust and respect.
Tim Paine acted as captain with Smith and Warner absent and at the post-match presentation apologised, adding that Smith and Bancroft were "struggling".
"It's been an absolutely horrible 24 hours to be perfectly honest," he said.
"I'd like to take this opportunity to apologise to our fans, all the Australians back home and the guys that have travelled over here. They deserve better than what we put up yesterday. That's all I can say on the matter at the moment."
Richardson, who charged Smith with a serious breach of the spirit of the game, delivered a strident statement on recent developments.
"As captain, Steve Smith must take full responsibility for the actions of his players and it is appropriate that he be suspended," he said.
"The game needs to have a hard look at itself. In recent weeks we have seen incidents of ugly sledging, send-offs, dissent against umpires' decisions, a walk-off, ball-tampering and some ordinary off-field behaviour.
"Winning is important but not at the expense of the spirit of the game which is intrinsic and precious to the sport of cricket. We have to raise the bar across all areas."
CA chief executive James Sutherland, speaking earlier, vowed to look into what had happened.
"We will continue to investigate this matter with the urgency that it demands," he said.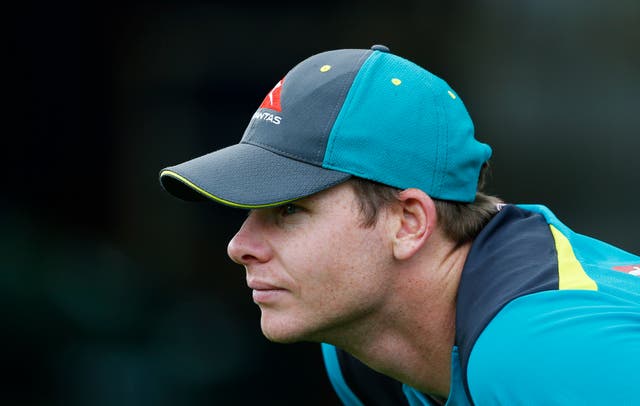 When asked by Press Association Sport if previous series – including the recent 4-0 Ashes win – would be reviewed for possible wrongdoing, a CA spokesman said: "We won't be commenting on details of our investigation at this stage."
There could be additional ramifications at domestic level, with Somerset director of cricket Andy Hurry stating the club would seek "all the facts" regarding Bancroft, the club's 2018 overseas signing.
Smith also captains Indian Premier League franchise Rajasthan Royals, who said in a statement: "(We) await further instructions from BCCI, before we make any announcement.
"We at Rajasthan Royals will not tolerate any actions that are unfair by definition and bring disrepute to the game of cricket. Our zero tolerance policy applies to everyone in our team. Please bear with us."