Ben Proud rued the final three metres of his Commonwealth Games as England were beaten by Australia in the final event of the swimming programme at the Gold Coast Aquatics Centre.
Proud won the 50m freestyle on Tuesday, the only time in nine medal events Australia failed to top the podium on the final day of action in the pool. In all Australia won 73 medals, 28 of them gold, across the six days of competition.
England were the next best, with Proud's gold their ninth of the competition, defending the title he won at Glasgow 2014 in 21.35 seconds.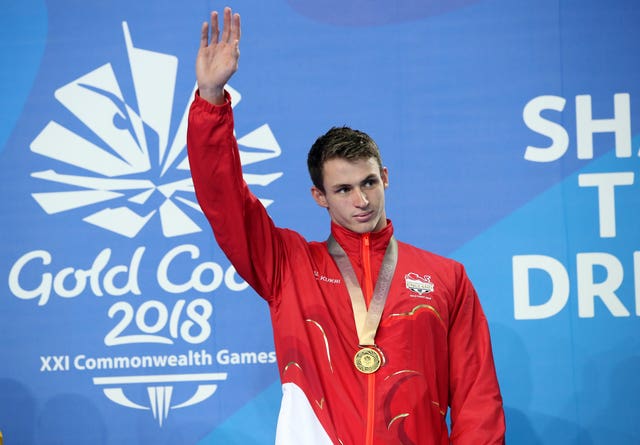 "I can't help but feel disappointed looking at that last five metres," Proud said.
"It was that little bit more that could've won the gold medal. The team did an amazing job and put me in a good position. I'm just sorry I couldn't hold on for a little bit longer."
Luke Greenbank kept England in contention on the backstroke and a blistering breaststroke leg from Adam Peaty saw James Guy take over on butterfly in the lead. Guy touched in 50.95, but Proud was hunted down by Chalmers, the Olympic champion at 100m freestyle.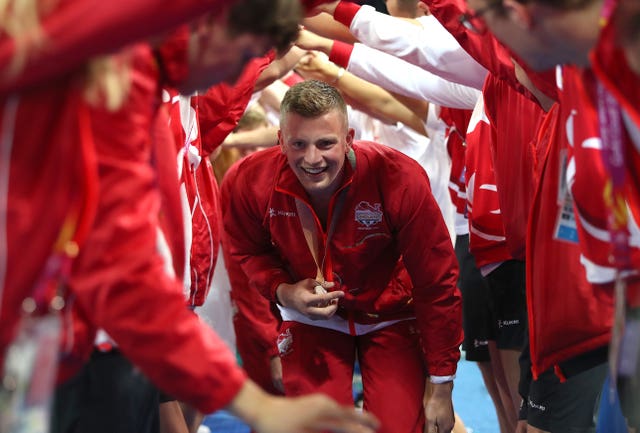 Peaty, who won 100m breaststroke gold and had to settle for 50m silver, added: "The athlete inside me: it's hungry for more, it's kind of angry, 'why didn't I work harder?' Those questions have to be asked when I'm back in training.
"The person in me is extremely happy. Even though it's a silver medal, it feels like this will have more value for the golds in the future and it's going make me work harder than anybody else from now on."
Guy finished with five medals (four silvers and one bronze), while Duncan Scott had to settle for six after being denied a seventh when South Africa beat Scotland to relay bronze.
Scott, who won 100m freestyle gold, earlier claimed silver in the men's 200m individual medley behind Mitch Larkin.
"Fourth isn't great," said the 20-year-old, after combining with Craig McNally, Ross Murdoch and Mark Szaranek.
"I've been quite lucky this week, getting my hand on the wall ahead of other people. It was only a matter of time.
"The guys are gutted, but we've got to hold our heads high. It was a really good performance and a good end to the week."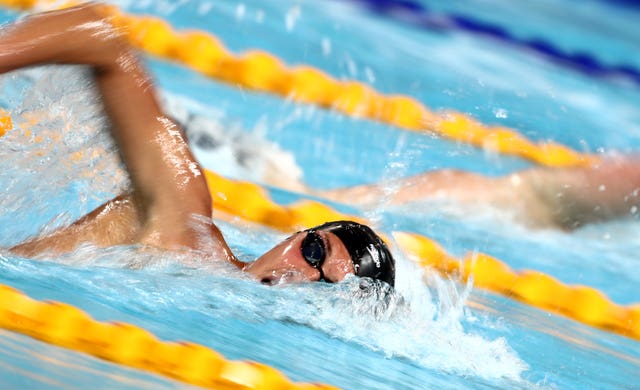 Georgia Davies, Chloe Tutton, Alys Thomas and Kathryn Greenslade, finished third in the women's 4x100m medley relay as Australia saw off the challenge of Canada to win.
For Davies it was a second medal of the night after 50m backstroke bronze behind Emily Seebohm.
England's Holly Hibbott took silver and Ellie Faulkner bronze in the 400m freestyle won by Ariarne Titmus.