Tottenham boss Mauricio Pochettino insists he saw enough in his side's performance against Manchester City to be confident for the future.
Spurs were beaten 3-1 at Wembley on Saturday in a weekend of results that saw City go on and be crowned Premier League champions for a third time.
It was their first taste of defeat since losing to Pep Guardiola's side in December's reverse fixture, a run of 14 league games, but Pochettino saw the positives.
"After 14 games unbeaten, it was a massive, massive run for us," he said. "We played Liverpool, United, Arsenal, Chelsea and 14 games unbeaten I think the players deserve full credit.
"We are disappointed but not frustrated or sad because when we increased our level and showed our real quality we showed we can compete against Manchester City – the best team in England.
"That is why I am not concerned about the future, yes it was 20 minutes where we were really poor but I am not worried because I think the team competed really well."
While City will be lifting the Premier League trophy in a few weeks, Tottenham's focus is on qualifying for the Champions League, a target they are well placed to achieve.
They lead Chelsea by seven points and can stretch that to 10 with victory at Brighton on Tuesday night.
Pochettino said: "Top four is our challenge and target. It is to finish top four and provide the club next season with the Champions League in the new stadium, that is our target.
"It is better to finish third or fourth but the challenge is to be in the top four."
Pochettino has hinted that Toby Alderweireld could be brought out of the cold for the visit to the AMEX Stadium.
The Belgian defender has not been involved in any of the last three matchday squads as his future at the club looks increasingly bleak, having not played in the Premier League since October.
"Yes, Toby is going to be involved in the squad and then tomorrow I will decide if he is going to play or not," the boss said.
Captain Hugo Lloris will also keep his place despite goal-costing errors in the last three games, including giving a penalty away against City on Saturday.
The France goalkeeper has received criticism for his recent form, but Pochettino is standing by his man.
"For me Hugo Lloris is, from the day that we arrive here, improving every season," he said. "For me today he is one of the best keepers in the world and for me there's no doubt.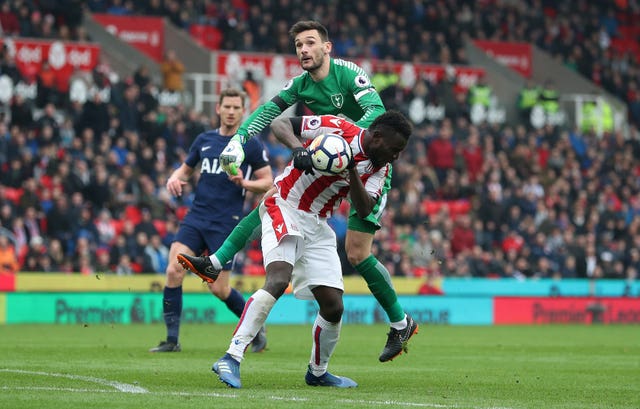 "But for me Hugo Lloris is doing fantastic, for me he is one of the best keepers in the world and for me there is no doubt about him."
Danny Rose is still missing with a calf injury while Harry Winks remains in Qatar as he recovers from an ankle injury.