Tottenham's devastated dressing room was a "mess" after an FA Cup semi-final defeat that means another promising season will end without silverware, leaving goalkeeper Michel Vorm at a loss as they look to take that "last step".
Mauricio Pochettino has transformed Spurs into one of the most exciting sides in English football, leading them to third and second in the previous two Premier League campaigns.
Tottenham are on course for another top-four finish this season, yet silverware continues to evade their talent-filled side.
The FA Cup was the north Londoners' last chance of a trophy this season, but they were unable to build on Dele Alli's early goal and eventually lost Saturday's semi-final 2-1 to Manchester United at their temporary home.
"We are close but so far away," goalkeeper Vorm, selected ahead of Hugo Lloris, said at Wembley.
"I think we dominated most parts of the game and even though we didn't create much, yeah, it's just it's a shame that we didn't reach the final. Of course (we believed), and I think we showed the way we started, the confidence we played with.
"I think if you see in the dressing room now, it's a mess. And it sounds a bit cliched maybe, but we need to learn from this as well and I still believe that there's so much more to come for us, you know? It just takes time.
"At the moment, it's hard to believe but we need to keep on going, keep on pushing, working and learning from these kinds of games. Because at the end it's about reaching these finals and trying to win something. I definitely believe that we can do better than this with this group."
Vorm's disappointment was clear as he spoke after Spurs lost to United, with Alexis Sanchez beating him with a header before Ander Herrera rifled home the winner.
It means Jose Mourinho's oft-criticised team are on track to win another trophy while Pochettino's lauded side go without once more.
"It's a tough one," Vorm said when asked about the next step. "We can say experience but on the other hand you mentioned a few games (like beating Real Madrid).
"I don't know if it's luck or just a little step, you know? It's hard. It's hard to say this is it. I think we showed against the Real Madrids and all the other games that we can do it.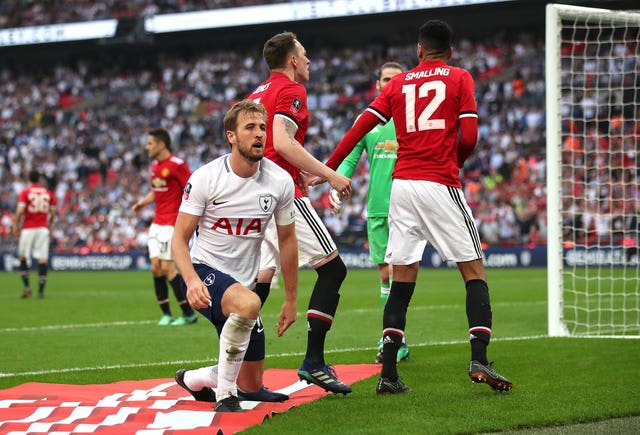 Spurs will have to stew on that loss until April 30, when they will look to cement their top-four place against Watford.
"Yeah, it's going to be a tough week," Vorm added. "I mean, we play on Monday, so we have quite a lot of time to prepare and there's a few important games still to come.
"I think we will and days like today we really need to think about how we can change this in the future and just keep on believing, keep on going."