England are to turn their Surrey training centre into a sauna as part of their preparation for next year's World Cup in Japan.
Machines set up by a specialist company will generate a temperature of up to 30 degrees and humidity of 70 per cent inside the team's indoor facility.
That would mirror the likely conditions for Tokyo in September and October when the tournament will be played.
Two 30-minute training sessions will be held in the build-up to next month's tour to South Africa, as well as before the autumn series and the 2019 NatWest 6 Nations to give players an insight into what to expect.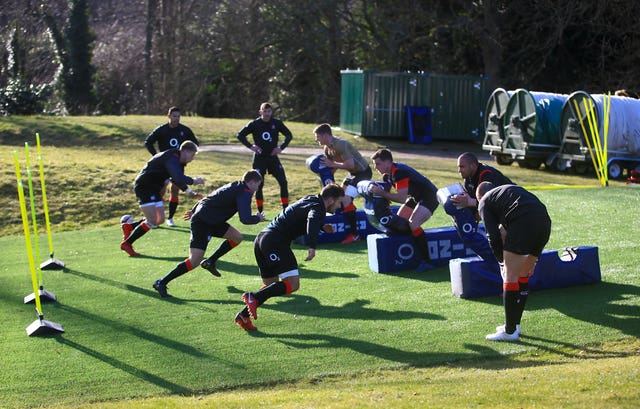 "The players will need to get used to the conditions because we don't have the luxury of playing in Japan before the World Cup.
"You could have eight weeks of that temperature in Japan. No one knows because at that time of the year it can fluctuate significantly, but in Tokyo that temperature is regular.
"It becomes a different game, it becomes like playing a game in a thunderstorm. The ball becomes slippery and mentally you have got to get over it.
"Some players will struggle and for some players it will have a detrimental effect on how they are able to play rugby.
"When you run and the humidity's high you feel sluggish and one of the reasons you feel sluggish is because mentally you can't cope with it because it's harder.
"So one of things we've got to do is train the players to cope with it mentally and then physically work out ways they can handle it."
Among those who will be subjected to the sweltering conditions is George Ford, the fly-half whose club form has deteriorated since the Six Nations.
Jones believes Ford has been limited by the Tigers' game plan and is convinced he will come alive against the Springboks.
"I remember seeing him as a 17-year-old playing for Leicester when he just played the game," Jones said.
"Unfortunately in certain teams they want the 10 to play as part of the system and that takes away his instinctiveness.
"George can play the game, it is getting his mental, physical and emotional balance right, and you can go in and out of that. As a 10 you can't be there all the time.
"Particularly when you are a bit more instinctive like he is, you tend to go in and out a bit. I am confident he will get it back."