Patrick Vieira is "ready to manage Arsenal," according to former team-mate Robert Pires.
Arsene Wenger took charge of his last game at Huddersfield on Sunday as the curtain came down on a 22-year spell at the helm.
Press Association Sport understands a number of Arsenal's backroom staff have followed Wenger in leaving as the club prepare for life beyond the Frenchman.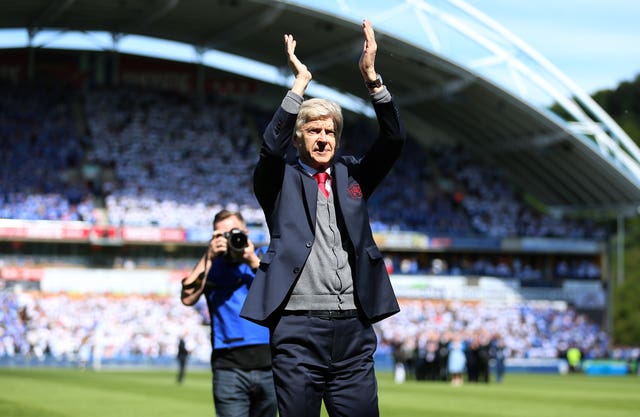 Massimiliano Allegri of Juventus and former Chelsea boss Carlo Ancelotti both continue to also be linked with the vacancy.
Arteta has, though, emerged as the front-runner and is reportedly the preferred choice of Arsenal chief executive Ivan Gazidis.
Vieira is also a firm favourite with Gunners' fans, having helped drive Wenger's Invincibles team through their unbeaten league season of 2003/2004.
Frenchman Pires – who enjoyed a successful six-year spell at Highbury before joining Villarreal in the summer of 2006 – believes all of the names linked could take on the role, but is in no doubt of the man he would like to see succeed Wenger.
"There's maybe a small advantage for Allegri and Ancelotti as they both have a lot of experience in Italy, Germany and England.
"With Vieira – and this is only my opinion – yes. Not just because he's my friend. Forget this.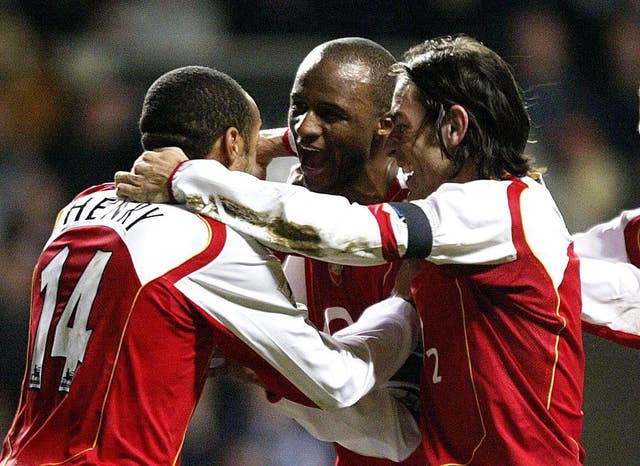 "However, he has a very good profile to replace Arsene Wenger, because he knows football, he knows the Premier League and of course, he knows Arsenal.
"So that's why I say – yes, Patrick Vieira is ready to manage Arsenal."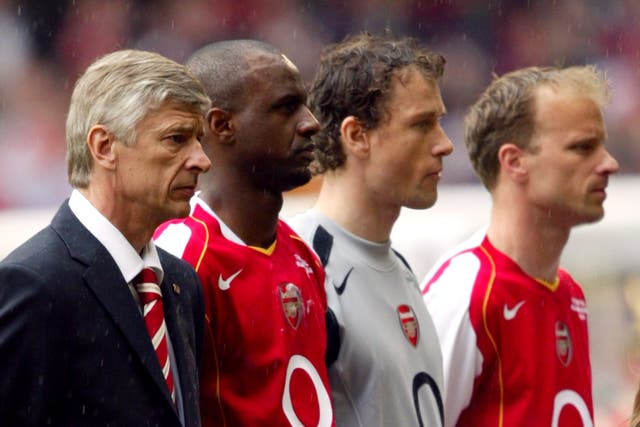 Boro Primorac, a long-term coach and friend of Wenger, was always likely to leave and, as the outgoing manager prepares to clear his office later this week, a number of other backroom staff have also been relieved of their duties.
Colin Lewin, head of the club's medical department, has been at the club a year longer than Wenger, but will also be departing – as well as coaches Neil Banfield, Gerry Peyton and Tony Colbert, with Paul Johnson leaving his post as equipment manager.
Another name touted as a potential successor has been Hoffenheim head coach Julian Nagelsmann, although the Bundesliga side insisted on Tuesday that the 30-year-old will be going nowhere.
It also remains unclear what Wenger's next move will be.
The 68-year-old revealed last week he has some work to do in France early this week before returning to Arsenal's London Colney training centre to clear his desk.
Speaking to the Arsenal website, in quotes published on Tuesday, Wenger said: "It will be very difficult for me (without Arsenal).
"At the moment if I want to continue to work, I think I have to move out of the country, because my gut feeling at the moment is that I would feel I would betray my club by staying in England. People might feel that I've betrayed what I've built here.
"That is the problem I face at the moment. My club is here, my heart is here and will be forever. As I said in my speech on the pitch after the Burnley (home) game, I'm a fan above all."