Wednesday's departures of Sam Allardyce and David Moyes emphasised again that a Premier League manager's role has never been more precarious.
While the nation's footballing thoughts were focused on England's World Cup squad announcement, Everton and West Ham were embarking on searches to fill their respective hot-seats – the 12th and 13th managerial changes since the start of the top-flight campaign.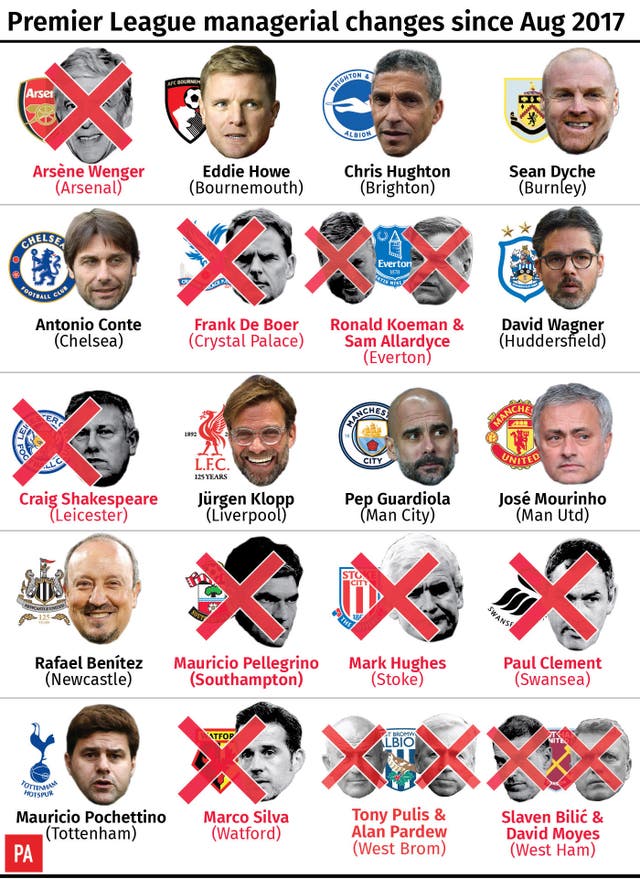 West Ham appointed Moyes to replace Slaven Bilic, West Brom sacked Tony Pulis and Swansea dismissed Paul Clement before Christmas.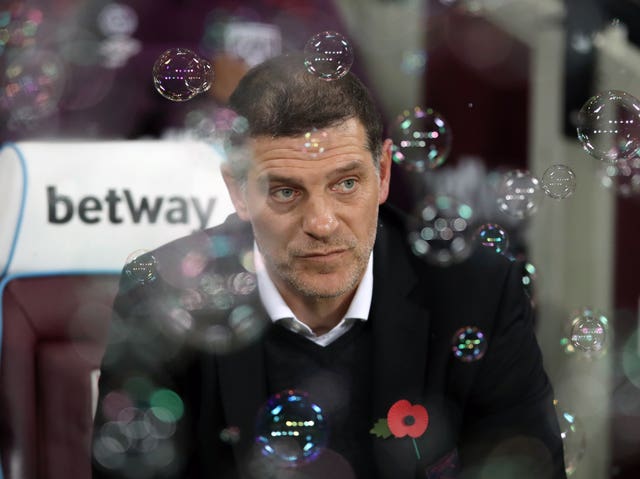 Arsene Wenger finally called time on his 22-year Arsenal reign at the season's end before Allardyce and Moyes followed.
Uncertainty still surrounds the likes of Chelsea's Antonio Conte and Swansea's Carlos Carvalhal but, defining a season as the period from August 1 one year to May 31 the next, the tally already equals the record set in 2013-14 after a similar end-of-season flurry.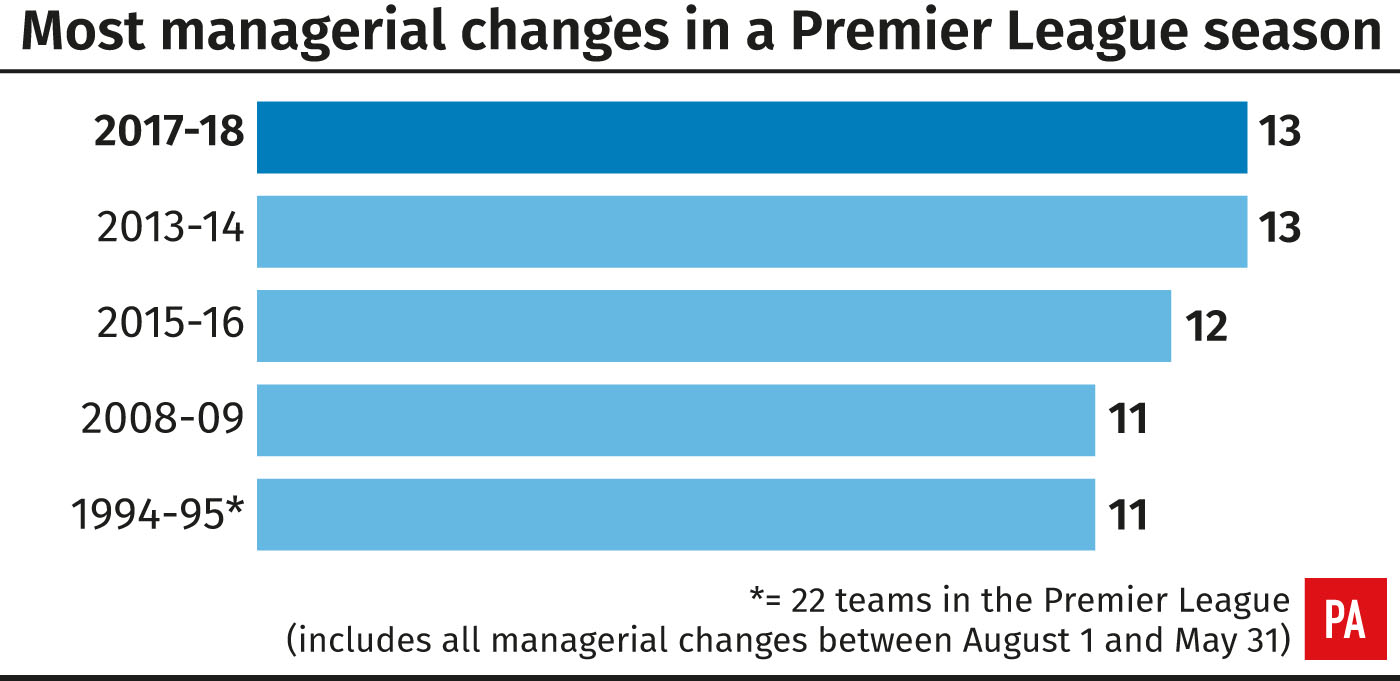 It was Tottenham's second change of the season after Sherwood had replaced Andre Villas-Boas in December, with Fulham also changing twice and Sunderland, Crystal Palace, West Brom, Cardiff and Swansea contributing to the total as well.
The 2008-09 season, which featured another short-term assignment for Hiddink at Stamford Bridge, and the final season of a 22-team Premier League in 1994-95 each saw 11 managers fall.