Donald Trump has suggested NFL players who kneel during the American national anthem in protest at social and racial inequality "shouldn't be in the country".
NFL owners announced on Wednesday that players must respect The Star Spanled Banner by standing, or otherwise stay off the field in the dressing room.
President Trump has praised the move to fine teams whose players do not stand and also advocated a stronger punishment for those involved.
"You have to stand proudly for the national anthem or you shouldn't be playing. You shouldn't be there. Maybe you shouldn't be in the country," said Trump, in an interview on US news programme Fox & Friends.
Kneeling during the anthem began in 2016 when then San Francisco 49ers quarterback Colin Kaepernick did so to protest against police brutality towards African-Americans.
The 2017 season was marked by numerous protests during the pre-game anthems, with several players taking a knee to raise awareness of social and racial inequality.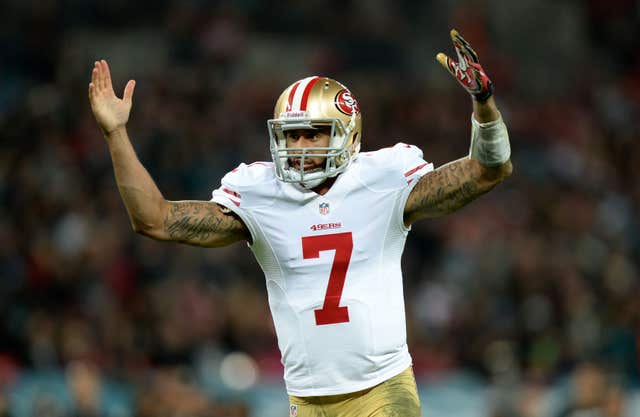 A decision to issues fines if players kneel was made following a vote of team owners during Wednesday's Spring League Meeting.
The rule change states that "a club will be fined by the league if its personnel are on the field and do not stand and show respect for the flag and the anthem", and that commissioner Roger Goodell "will impose appropriate discipline on league personnel who do not stand and show respect for the flag and the anthem".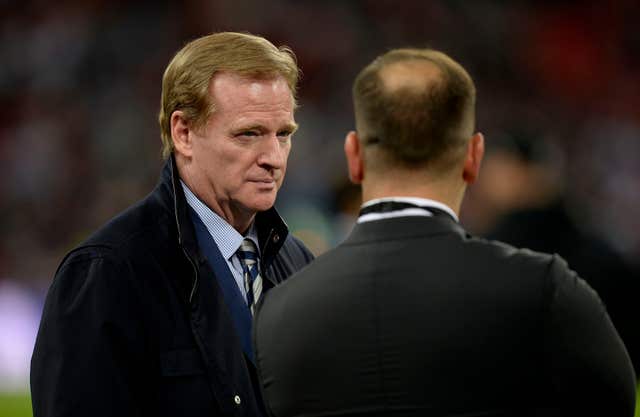 "The efforts by many of our players sparked awareness and action around issues of social justice that must be addressed. The platform that we have created together is certainly unique in professional sports and quite likely in American business. We are honoured to work with our players to drive progress.
"It was unfortunate that on-field protests created a false perception among many that thousands of NFL players were unpatriotic. This is not and was never the case."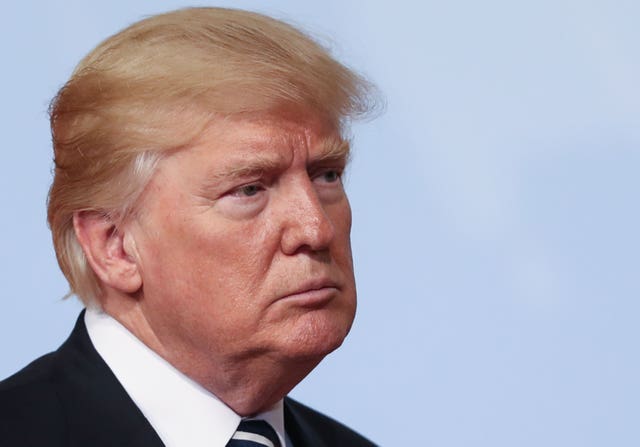 New York Jets chairman and acting owner Christopher Johnson said in a statement on Wednesday that he would not pass on any fines to the players who protest.
The NFL Players' Association issued a statement via social media saying it had not been consulted on the rule change, suggesting it could move to challenge it.
"The NFL chose to not consult the union in the development of this new 'policy'," the statement said.
"NFL players have shown their patriotism through their social activism, their community service, in support of our military and law enforcement and yes, through their protests to raise awareness about the issues they care about.
"Our union will review the new 'policy' and challenge any aspect of it that is inconsistent with the collective bargaining agreement."