Liverpool manager Jurgen Klopp insists goalkeeper Loris Karius will deal with his calamitous night in the 3-1 Champions League final defeat to Real Madrid.
The German goalkeeper was at fault for Real's opener, rolling the ball out with Karim Benzema standing too close to him and allowing the France international to divert it into the net, and he then let Gareth Bale's long-range drive slip through his grasp.
In between those there was an equaliser for Sadio Mane before Bale put Madrid ahead again with a brilliant overhead kick.
Klopp said the loss of Salah shocked his players – but it was Karius most under the spotlight.
"I have only had very few words (with Karius) after the game but there's nothing to talk about in the moment," said the Reds boss.
"It's really hard for him. Nobody wants that.
"The mistakes were obvious. We don't have to talk about them. He knows it, I know it, you all know it.
"Now he has to deal with it, we have to deal with it. We will be with him, no doubt about that."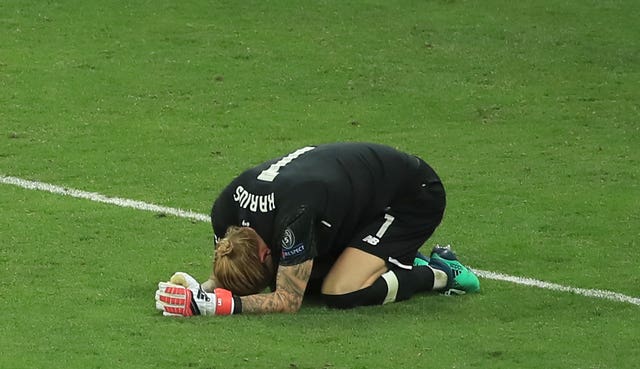 "I'm sorry for everyone – from the team, from the whole club – that the mistakes cost dearly," he told talkSPORT.
"If I could go back in time, I would. I feel sorry for my team. I know I let them down.
"It's very hard right now but that's the life of a goalkeeper. These goals cost us the title, basically."
Salah's injury, after Sergio Ramos kept hold of his arm as they fell to the floor, was equally devastating.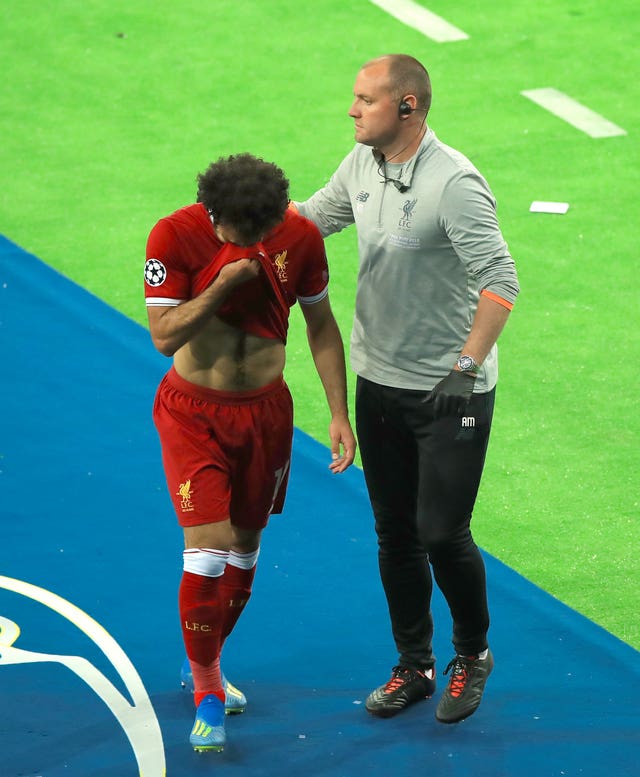 "It was very bad for Mo, very bad for us, very bad for Egypt," said Klopp. "That's part of the sport I don't like, but things like this can happen.
"It was a big moment in the game. I know if you say something like that after you've lost, you sound like a bad loser.
"But for me that was kind of a harsh challenge because the arm is there and it was like wrestling a little bit.
"It was unlucky that Mo fell on his shoulder. It is a really serious injury.
There will be fears over Salah's World Cup participation but a tweet from the Egypt national team account suggested Salah had suffered only ligament damage, avoiding a dislocation or a broken collar bone.
It read: "Update: Dr. Mohamed Abou El-Ela, the doctor of the team, said the Liverpool medical team informed him after the X-ray … that the player was injured in the ligaments of the shoulder joint. According to this diagnosis he is optimistic Salah will be part of the national team in the World Cup."
Bale became the first British player to score a winner in the European Cup since Peter Withe in 1982 and his first, barely two minutes after coming off the bench, was worthy of winning a final.
"To score a goal like that on the biggest stage in world football is a dream come true," said the Wales international.
"I've never actually scored a bicycle kick and it's something I've always wanted to do. It was great to get the right connection and see it hit the back of the net."
Coach Zinedine Zidane became the first man to coach a side to three successive Champions League titles but he deferred credit to his team.
"Our achievement is the most important thing – we have to congratulate the players because it's not at all easy to do this," he said.
"There are no words to describe this. The amazing thing about this squad is that they don't have a ceiling."