Trevor Bayliss is increasingly exasperated by England's batsmen and is calling for urgent improvement after their "embarrassing" nine-wicket defeat at Lord's.
The England coach admits he feels like throwing his hands in the air in frustration when he thinks his message has finally got through – only to then watch his players prove it has not once they go out to bat.
Joe Root's men shrunk from the challenge of awkward conditions, after he won the toss in the first NatWest Test, and could never recover from being bowled out for 184 against Pakistan.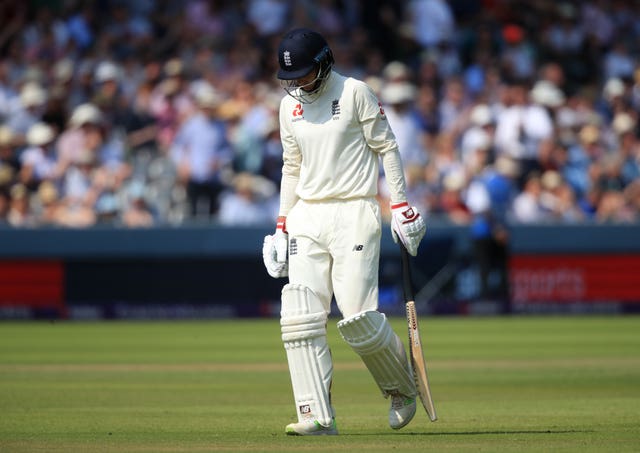 Bayliss has refined his advice since he first took over as coach before the start of England's 2015 home Ashes victory, counselling in favour of care and patience if conditions dictate rather than the aggression he initially preached.
Asked if his words are being heeded, though, he is aghast they very clearly are not.
"Well, obviously not enough," said the Australian. "In a way, you almost throw your hands up sometimes.
"But what else can you do? We continually deliver that type of message and are continually working on it in the nets."
Asked what he told England's batsmen before the Lord's debacle, Bayliss said: "It was the same as always on these type of wickets.
"'It's going to be difficult early – you've got to work hard early and earn the right to bat long, you've got to bat in partnerships'.
"The mistakes we made – throwing hands at the ball … (not) letting the ball come – under pressure, in the middle, we've got to do it better."
Time is short to do so at Leeds, but he added: "That will be the challenge in the next match.
"They've been up for it in the past. I'd be expecting they'd be a little embarrassed about the way they played, and the performance in the next one will be better."
Bayliss also questioned whether the current framework of domestic cricket, in which several rounds of early Specsavers County Championship matches have provided taxing pitches for batsmen, is helping his situation.
"I speak for all of the coaches… all we want for the players is the very best, for them to be playing at their very best, and winning games for England," he said.
"Is playing on (county) wickets where you're not going to bat for too long, before you get one that does a heap, is that necessarily good in the long term for learning how to concentrate for long periods?
"All of those little things have go to be answered."
England's batting was not the only concern at Lord's – where they put down five catches while Pakistan were piling up a first-innings lead of 179.
Asked to explain the problem, Bayliss said: "I'm almost at a loss sometimes.
"Once the first one goes down, it's a little bit like when we lose a wicket or two… sometimes that confidence goes down.
"We've got to back our own ability, be confident (in) the work you've been doing, put that aside and concentrate on the next one.
"But certainly, it was desperately disappointing."
– England have dropped out-of-form opener Mark Stoneman, who could make only 13 runs in two innings at Lord's, and replaced him with the recalled Keaton Jennings in an otherwise unchanged 12-man squad.