Gary Cahill never gave up hope of making the World Cup, despite the gut punch of being left out of England's final squad before Gareth Southgate made his selection for Russia.
The Three Lions boss may have a nice guy persona, yet he has not shied away from making bold decisions, whether it be easing out all-time top scorer Wayne Rooney or going for promise over experience.
Cahill looked set to be on the wrong end of one of those calls after a lack of game-time at Chelsea saw him left out of the squad for March's friendlies against Holland and Italy.
Chris Smalling and Michael Keane were other big-name absentees, but – unlike those two – the Chelsea captain worked his way back and earned a place in Southgate's 23 bound for Russia.
"No, I didn't (think my chances were gone)," Cahill said of March's setback. "I felt it had took a knock missing out on that squad, especially the last squad just before you meet up. It was kind of a big squad to miss out on.
"So I realise that maybe it took a little knock and I really had to dig deep to try and perform from there to the end of the season to get myself back in the frame.
"That's the way it has worked. Of course last time I was disappointed. There was a lot going on at that moment of time and I missed the squad, but I never didn't have the belief that I could make the squad."
It did, though, mark quite a change in fortunes for Cahill.
Just a year on from captaining Southgate's England in Germany, the 32-year-old was watching from afar – and wondering whether it would be the same come the World Cup.
"(The manager) spoke to me before he left me out," Cahill said. "Obviously that will stay between me and him, but I respected him a lot for that phone call because I'd sooner find out from the horse's mouth than anywhere else.
"That's exactly what I said to him that I respected the fact he'd called me. I said, 'That's football'. At that moment in time, there was a lot going on, and he left me out of the squad.
"But there were no hard feelings about that, no problems. It was about working hard to get back in and I managed to do that."
It was in the build-up to the final that the Blues skipper anxiously waited for news about the World Cup squad, only to miss Southgate's call when it eventually came as he was driving to training.
"I thought potentially it could be bad news," Cahill said.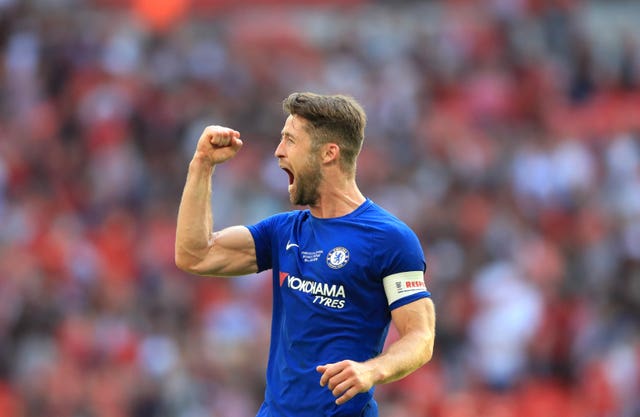 "So to get the call a different way, I'd be lying if I said I wasn't a little bit nervous when I was listening to it (the voicemail), but I was delighted to be involved in another tournament for my country."
Boasting 58 caps, Cahill is comfortably the most experienced member of the travelling party – and one of just five survivors from the squad that floundered at the World Cup in Brazil four years ago.
"I think about personally, in my career, one thing that's missing, is a tournament where I feel that we've had a real good crack and a real good run at," Cahill said.
"It's something personally that's missing. These boys have got many, many years ahead I'm sure.
"But again, you shouldn't look (at it) like that, you should look like it's your last one because you never know what's round the corner.
"I just want to try to enjoy this tournament. Enjoy means go as far we possibly can. Enjoy means by winning games. And that's the only way you enjoy."