Sir Geoff Hurst hopes England's young Lions like Dele Alli can grab their opportunity to be part of a World Cup to remember this summer.
Manager Gareth Southgate opted to take a youthful squad out to Russia – with an average age of just over 26, it is the third youngest England have selected for a World Cup.
Hurst believes the fact many of the group will be heading into their first taste of football's biggest stage can only provide a positive influence.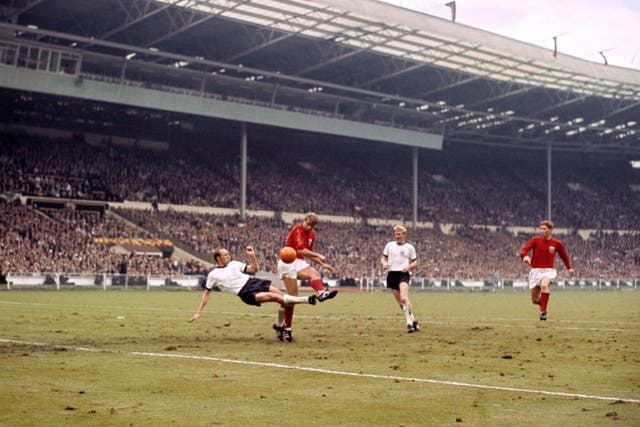 "If they produce it for England in a World Cup tournament, it will really bring their career to another level.
"Most of them are young – Dele Alli, for example, is 22, just about the same age as Alan Ball was in the (1966) World Cup final, so there is lots of scope and opportunity for someone now to come and produce performances that we will remember for a long time."
Southgate is making the final adjustments to his pre-World Cup schedule, with defender Trent Alexander-Arnold and midfielder Jordan Henderson set to get a short break after Liverpool's Champions League final defeat by Real Madrid in Kiev on Saturday night, along with stand-by Adam Lallana.
England will face Nigeria at Wembley on June 2 before playing Costa Rica at Elland Road five days later ahead of the departure to their World Cup base in Repino, near St Petersburg, on June 12.
When the action finally gets under way against Tunisia in Volgograd on June 18, Hurst hopes it could be the start of a memorable tournament – which would make up in part for previous recent disappointments.
"I'm optimistic – I was optimistic before the last tournament, but let's be fair, it has got to be better," the 76-year-old said.
"We need to get it better because we have had two (major) tournaments where in Brazil (at the 2014 World Cup), it was two games and out, then (at Euro 2016) the Iceland game, I mean I've never seen an England game like that.
"But hopefully the spirit is good and they perform well. We want to see them perform well and get good results.
"So I'm optimistic, as usual, that we will do well – I can't think any other way."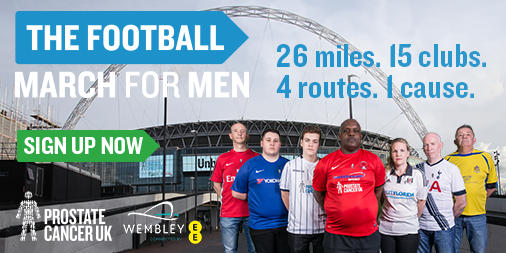 Having experienced former England team-mates Nobby Stiles and Mike Summerbee being affected by the disease, Hurst hopes to play his part in helping raise funds for research into prostate cancer, which kills one man every 45 minutes.
"When you narrow it down to that kind of statistic, it is quite shocking, really shocking," Hurst said. "The walk is a great, innovative way of getting people to support the charity.
"It will be great to see all those walkers turning up at Wembley.
"It will almost be like a cup final, or even a World Cup final, with all the different colours from different teams – and uniting everybody against this terrible disease."
To sign up for the March for Men or find out more information go to: http://www.prostatecanceruk.org/footballmarch